++++++++++
Istanbul-based Architecture and Ideas recently installed this interesting little prefabricated cabin near the Turkish/Greek border. Configured to run off-the-grid, the aptly-named Cabin on the Border can also be opened up to the outside with a large operable wall section.   Read more
++++++++++
If You Weren't Already Worried About Russia, You Should Be Now…!

The United States urgently needs to strengthen our defense of the national grid system. This cannot be just the responsibility of the private sector, for a number of reasons. First, there are 
more than 8,000 power plants
 in the country, ranging from large, well-connected investor owned utilities to small, rural co-ops with a fraction of the customer base. There are thousands of companies that own or supply equipment in this complicated mix of wires, metal, and minerals. These businesses are generally optimized for reliability, not security, which makes sense, given that weather, human error, and animals damage grid infrastructure and cause power outages in the United States every day. As one industry executive told me: "We're ready for 
squirrels
, not nation states."
Right now, however, the US government does not have a coherent grid security policy: Even 
the coverage
 of the recent alert mentioned DHS, the FBI, CYBERCOM, and the Department of Energy. There are other players in the mix, as well, including the Federal Energy Regulatory Commission and the North American Electric Reliability Corporation. It's urgent to clarify roles and missions, clearly designate who will take the lead, and produce coherent, thorough threat assessments. That also means ensuring the grid security agencies have sufficient staffing, technology, funding and leadership support. We can't expect the FBI to keep us safe from attacks on the homeland, for example, if the commander in chief is constantly undermining the institution itself.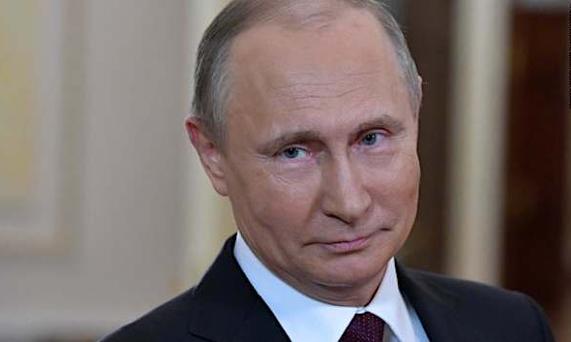 Vladamir Putin
(This is an excerpt. For the full article see: https://www.cnn.com/2018/03/21/opinions/russia-electric-grid-should-worry-americans-burke/)
++++++++++
Safe Keeping
Here's a simple idea. Instead of arming teachers, let's just give them each a rubber door wedge, available at any hardware store for about a buck. This will keep any intruder from entering a classroom and not add additional risks for anyone.
Arthur Lynn  Galisteo, NM
From The Santa Fe New Mexican, 2018 Mar 19
++++++++++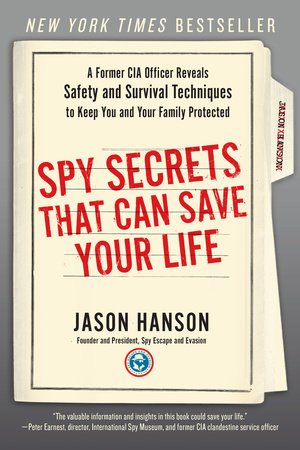 From Page 83: The Invisible Dog
If you have a dog, great. Dogs can definitely add another layer of protection to your home. Whether or not you actually have a dog, purchase large dog bowls to be displayed near your front and back door. This is one of the easiest and most effective home security tips I can give you. Dogs are loud. Burglars don't want to deal with your dog. If they think it's even possible you have one, they'll likely skip your house and look for an easier target.
Spy Secrets That Can Save Your Life by Jason Hanson, former CIA Agent.  ISBN: 978-0-399-17567-1 $25.00, 255 Pages. Perigee imprint of Penguin Random House LLC.
https://images.penguinrandomhouse.com/cover/9780399175671
++++++++++
Survival Theory Audiobook | Audible.com
Publisher's Summary —
If you're looking for information on how to prepare for a short-term natural disaster, this is not the book for you.

Best-selling author Jonathan Hollerman will present evidence that America as we know it could be destroyed in the near future from the loss of America's electric grid or other societal collapse scenarios. Many preparedness "experts" severely underestimate the threat posed by millions of starving, desperate people and offer dangerous advice because of it.

This preparedness guide will help you develop a plan to escape the deadly rioting and looting, showing you where you can take your family to keep them safe, even if you can't afford a fully-stocked survival retreat. Hollerman's in-depth expertise and recommendations will cover many topics including bug-out bags, SHTF Weapons, tactical gear, survival tools, knives, long-term food storage, livestock, bug-out locations, survival retreat recommendations, and much more.
©2016 Jonathan Hollerman (P)2016 Jonathan Hollerman
++++++++++
tipsforsurvivalists.com/top-20-websites-for-survivalists
++++++++++