++++++++++

Mapa de los Estados Unidos de México – 1824
++++++++++

New Map of Texas, Oregon, and California – 1840
++++++++++

Oregon, Upper California, and New Mexico – 1849
++++++++++
New Mexico's Territorial borders in 1852 extended well into modern-day Colorado, included most of Arizona, and all of far-southern Nevada…!
Taos County, for example, extended from Oklahoma all the way to California…!
Bernalillo, Valencia, and Socorro counties extended from Texas to California….!
New Mexico's Territorial Borders – 1852
++++++++++

1858 – Territory of the United States from the Mississippi River to the Pacific Ocean
++++++++++

++++++++++
The present state of Georgia, USA, at one time, during it's colonial period, had a land claim running form the Atlantic Ocean all the way to the Pacific, including most of modern-day southern California…!
For a map of this astounding claim, see Figure 59 in the chapter on Georgia in the book How the States Got Their Shapes by Mark Stein.   ISBN: 978-0-06143-138-8, 334 pages, $23.00, published by Harper Collins, New York, NY.  HarperCollins.com
A later map of the colonies. This one from Wikipedia:
++++++++++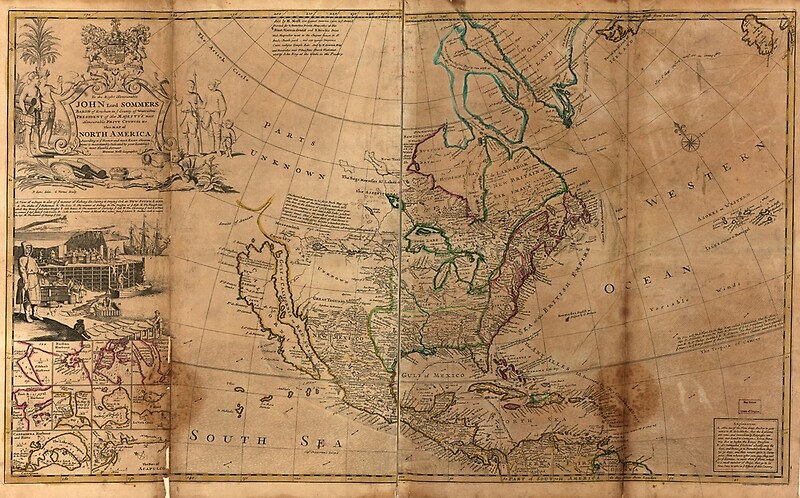 1715 – Map of North America by Herman Moll
++++++++++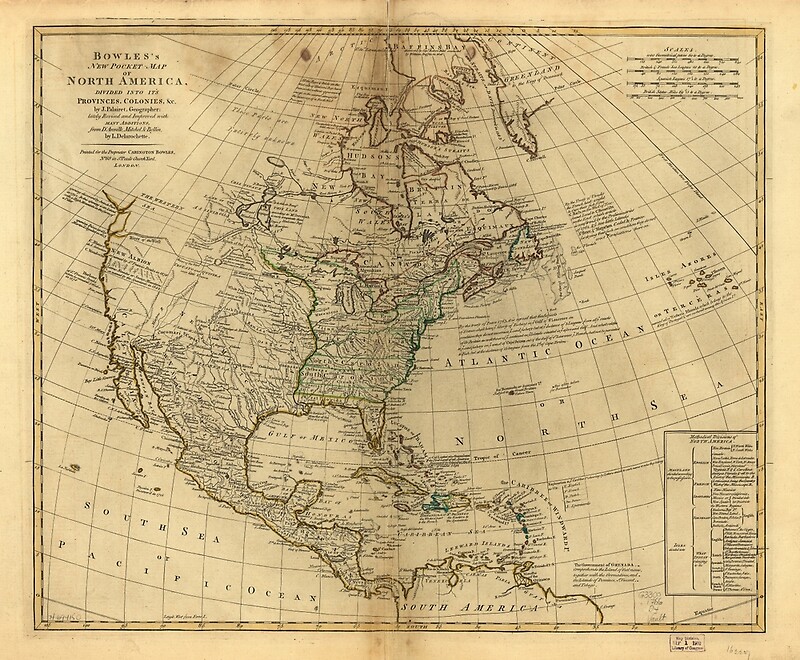 1766 – Bowles's Map of North America
++++++++++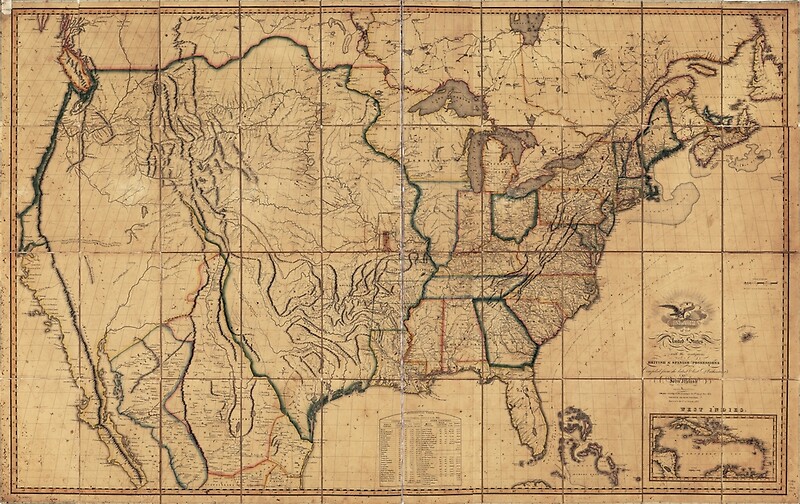 1818 – Map of the United States by John Melish
++++++++++
1826 – Map of North America, México, Louisiana, and the Missouri Territory
++++++++++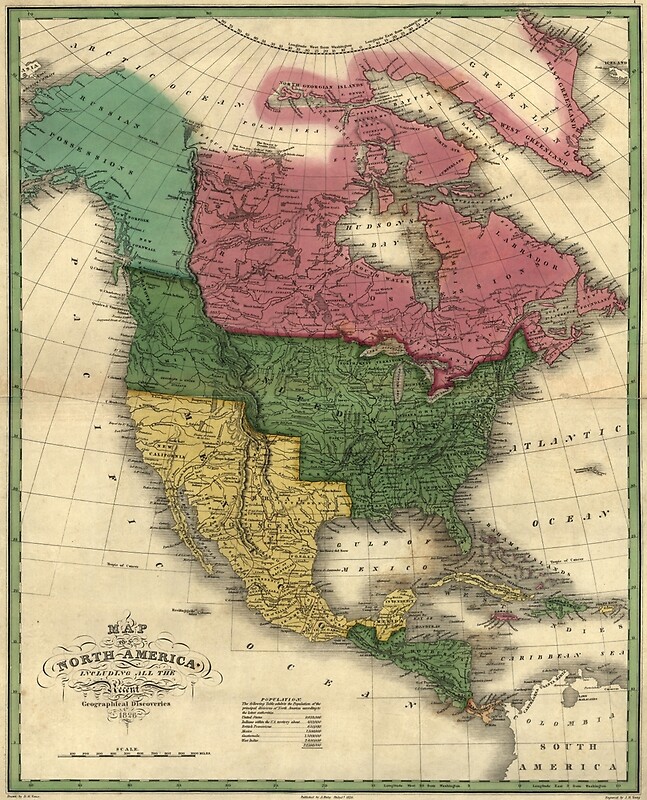 1826 – Map of North America
++++++++++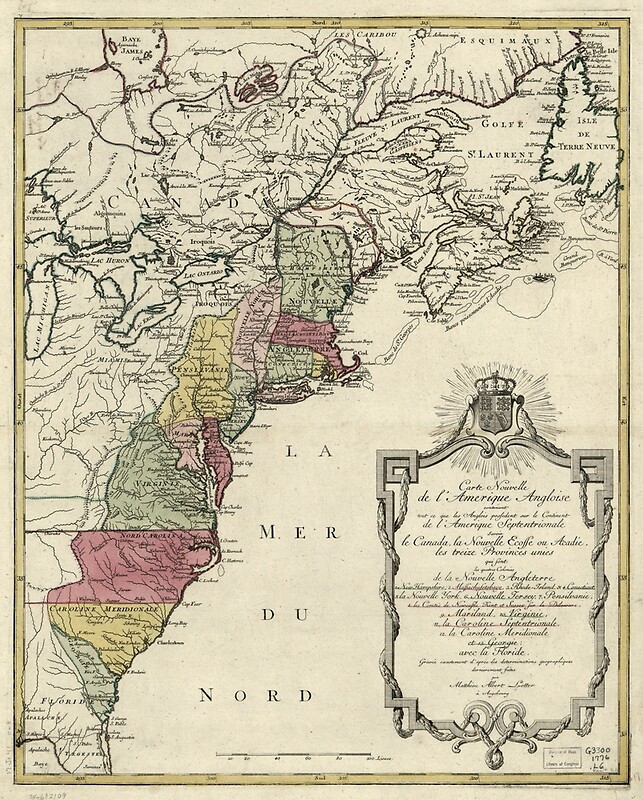 1776 – Colonial America Map by Matthaus Lotter
++++++++++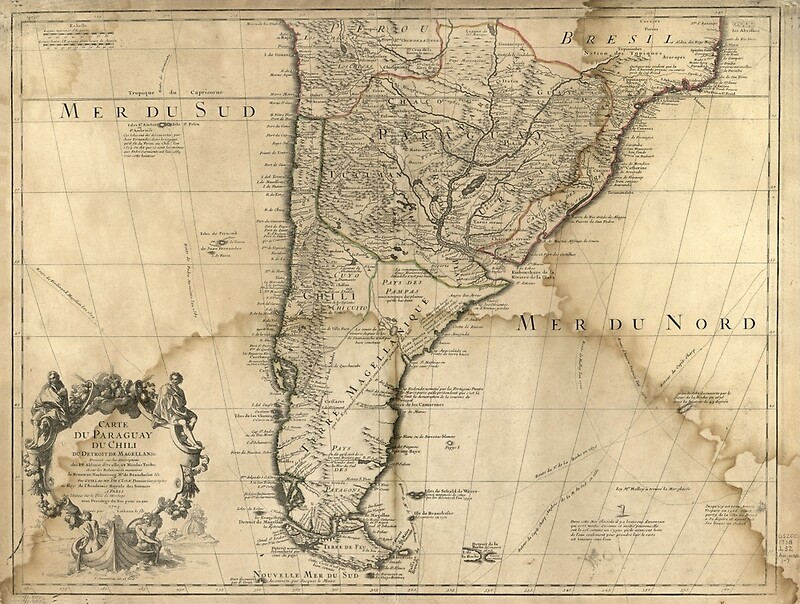 1718 – Carte du Paraguay du Chili, Mer du Sud, Mer du Nord
++++++++++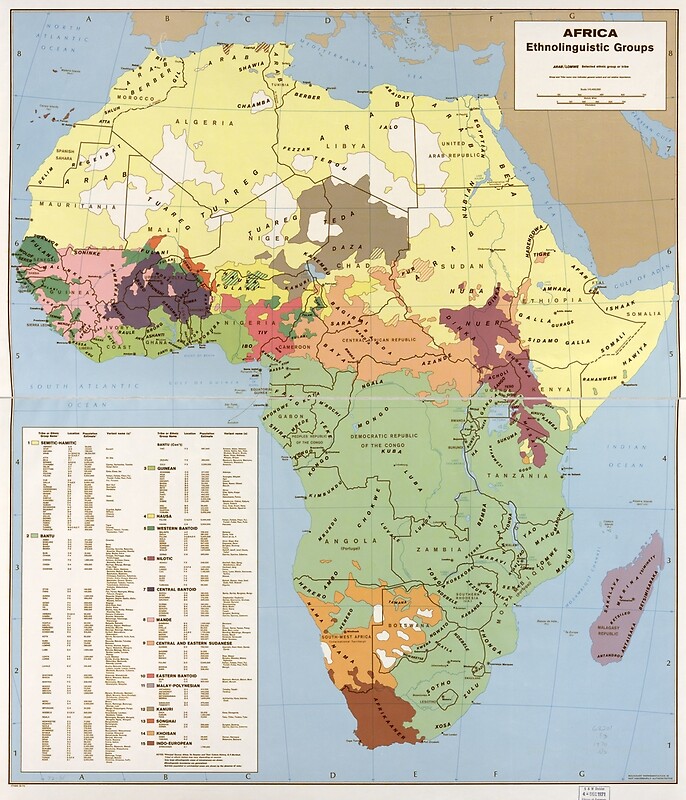 1970 – Map of Africa, Ethnolinguistic Groups
++++++++++