++++++++++
–
Española, New Mexico SBDC client Performance Maintenance Inc. wins $52 million subcontract with Los Alamos National Laboratory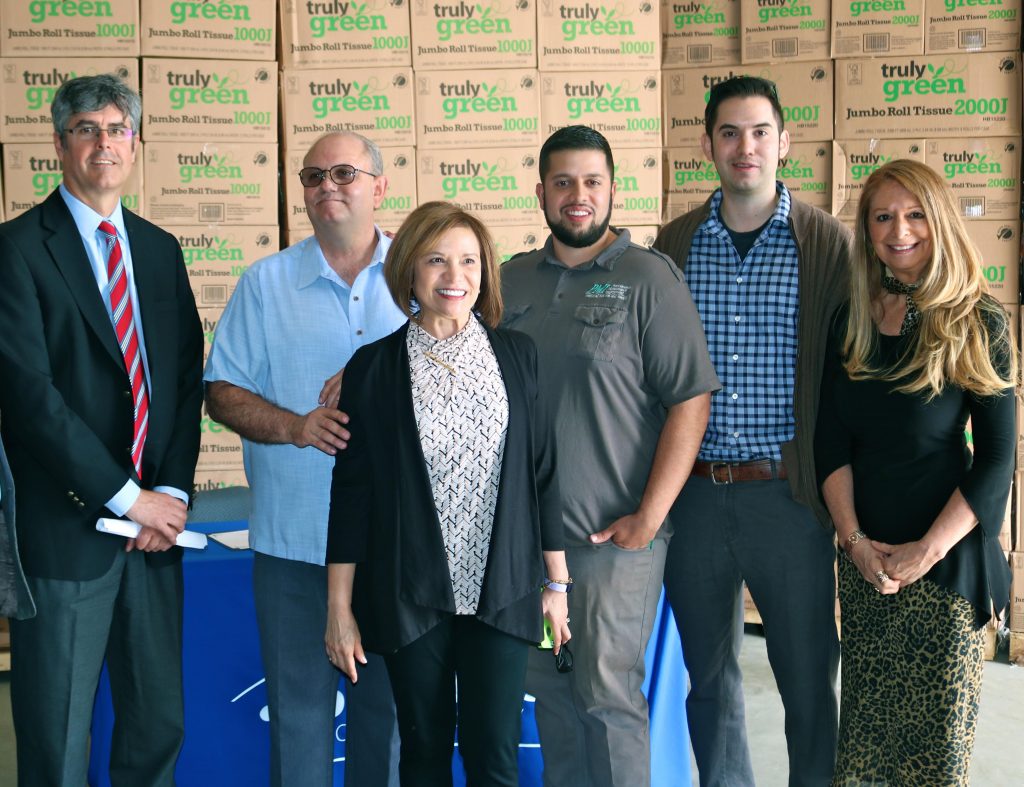 Pictured Left to Right: LANL Director Thom Mason, PMI CEO Eric Quintana, his wife and PMI co-founder Celina Quintana and sons Daven Quintana and Eric Quintana Jr., and Española SBDC Director Julianna Barbee.
Celebrating 25 years PMI now employs 170 people
ESPAÑOLA, N.M—May 21, 2019— Española, New Mexico SBDC star business, Performance Maintenance Inc. (PMI) ) a Janitorial and Supply Company has won a five-year, $52million subcontract to provide janitorial services and supplies to Los Alamos National Laboratory.   "Enhancing opportunities for small businesses like PMI to provide goods and services to the laboratory is a priority, "said Thom Mason Los Alamos National Laboratory Director. " The laboratory needs to partner with regional companies to carry out our work, and there's also an important economic benefit to Northern New Mexico."
PMI was established in 1994 as a part time cleaning business, and is celebrating 25 years in business. The Quintana's have grown this business from a small "mom and pop" business employing themselves and their two children to an incorporated business employing now 170 employees. "We are 25 years old as a business this year and the SBDC and Julianna Barbee SBDC Director has assisted us for the past 23! From business organizational needs to assistance in the technical and marketing realm as well." Says Eric Quintana PMI CEO. Other organizations that have assisted PMI in the financial area are the LANL Small Business Office, Regional Development Corporation and New Mexico Bank and Trust. The Española SBDC also awarded PMI Star Business of the Year in 2010, and they were also awarded the SBA Entrepreneurial Award last year.
(For more information on PMI and the Quintanas please visit their website at: PMIGoGreen.com)
++++++++++
Ben B.Boothe, Sr. – Wednesday, March 20, 2019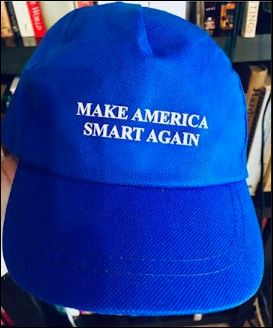 An important message, believe in education and science
Science, research and study are the foundations of progress, economic development and a healthier and more robust civilization.
MASA, "MAKE AMERICA SMART AGAIN," has never been needed more in our world, if you believe in education and science.
We are seeing an often older and more rigid, politically-minded group in America — haters and deniers of science. Politicians and political ideologues decide to discredit the science from which powerful conclusions come, or bend the science to support their policy positions. When politicians or others determine to discredit science that disagrees with their political will or policy, they have created "policy-based evidence" instead of "evidence-based policy."
A wave of radio and TV talk shows and blogs are promoting ideas that are in absolute denial of science, and promoting politicians who preach those ideas. It is amazing, but true. Some use blatant denial of science as justification for not taking steps toward a clean environment, or the elimination of toxins from our air and water, or toward safe food and water. They deny the science behind global warming even in light of massive changes in climate throughout the world. The result, as people in California, Florida, Texas, the Midwest and the Caribbean have learned in 2017-2018-2019, can be disaster. Californians learned how costly it is to ignore voices of science. The results there have been disastrous and deadly. Scientists for years have warned that the USA, for example, would suffer from higher temperatures, less rain and more drought. Scientists repeatedly have called for action. First the American West, and then the heartland farmers had the worst water shortages in decades after ignoring years of science warning about water issues. Farmers suffered first, then towns and cities as their lakes, rivers and water sources diminished. Then we saw the massive forest fires sweeping the West Coast, while floods and record breaking storms hit other parts of the nation– all predicted by science and debunked by political leaders who denied science. Many in America were stunned when President Trump declared that every agency of the U.S. Government would cease publishing or announcing scientific studies or research to the American people — an obvious result of the Trump crowd's fear of scientific research or conclusions. This is odd, because polls indicate that most Americans believe in science. …
(For more information please visit: https://bootheglobalperspectives.com/)
++++++++++
  Spiros Tsantilas –
The last time Levis introduced a new motorcycle was in 1938, three years before it would shut down. Eighty years later, the Levis logo is resurfacing on the V6 Café Racer, a brand new motorcycle built around a modular racing car motor, a host of bespoke parts and a price tag for the very few.
Levis Motorcycles stands among the pioneers of the British motorcycle industry, and was active from 1911 until 1941. The Birmingham, UK, company built its name on a series of small-capacity two-strokes that would bring several victories at the Isle of Man Lightweight TT in the early 1920s. In 1928 Levis developed its first four-stroke, successfully venturing in off-road racing, until World War II put a premature end to its story.
The Levis brand remained dormant until 2014, when its rights were acquired by David Redshaw, who dreamt of reviving it. In 2017 he met with Phil Bevan, a businessman who had recently bought Connaught Competition Engines, a UK company that made a compact two-liter V10 motor for GT Racing cars.
This engine was built on a modular design that allowed for easy production of V8, V6, V4 and even V2 variants, and Bevan had already been looking for a suitable motorcycle to host it. He promptly bought the brand's rights from Redshaw and together they set up the Levis Motorcycle Company in July 2017, with new headquarters in Swaffham and a clear plan in their minds.
For the Café Racer they developed a 1,200-cc V6 version of Connaught's liquid-cooled engine, mounted longitudinally on the frame, producing some 120 hp (89.5 kW) and plenty of torque – Levis calculates something around 120 Nm (88.5 lb-ft). A supercharged version of the V6 is also in Levis' plans.
++++++++++
++++++++++
When major disasters happen, many reportedly foresee them in dreams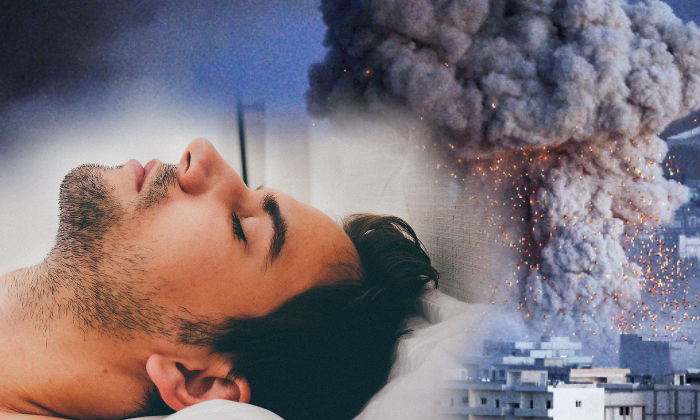 Reports of precognition and other kinds of extrasensory perception are common around major events in human history, the ones that really resound through the collective psyche—the world wars, 9/11, natural disasters.
Oftentimes the visions foretelling the future disaster come in dreams; other times phenomena can manifest while the person is awake at the exact time the event occurs.
It seems soldiers were able to send telepathic messages from the battlefield to their loved ones during World War I.
French astronomer and author Camille Flammarion collected accounts during World War I of seemingly precognitive or telepathic phenomena. He wrote in his book, "Death and Its Mystery" (1921): "I received a great number of letters telling of telepathic transmissions sent from the battlefields."
One of the examples he gave was that of "Madame D." She was worried about her husband away at war because she hadn't heard from him in a long time. She finally received a letter from him on August 25, 1914, putting her mind at ease.
Later that day, at precisely 3 p.m. while she was listening to her sister play the piano, she suddenly stood up, uttered a terrible cry, and fainted. When revived, she said she had seen horrible slaughter on the battlefield and watched her husband fall dead.
As it turns out, her husband was killed at 3 p.m. on Aug. 25.
She collapsed with a vision of her husband dying on the battlefield at the precise time of his death.
Flammarion wrote: "Objections might be raised. In the course of continuous warfare it is not surprising that a young woman who worshiped her husband should have feared for his safety. The worth of the facts related does not lie in this intuition, but in the precise coincidence of the day and of the hour with the moment of the catastrophe, a catastrophe which happened on the exact day when this poor woman had attained peace of mind."
The strength of the vision and shock also sets this case apart from vague dreams or intuitions, Flammarion said.
He had already written in the past about similar cases: "One of them even indicated death on a date differing from that given by the army bureaus; a date which, when verified, was found to be exact. The official date was not."
It is common for people to feel the distress of a loved one at a distance—this is called simulpathity.
Dr. Bernard Beitman, a Yale-educated psychiatrist who studies coincidences, calls this kind of experience simulpathity—feeling the distress of a loved one at a distance. He started studying coincidences because of a personal simulpathity experience.
One day he inexplicably felt himself choking. He wasn't eating anything at the time, there seemed to be no reason for the sensation. He later found out that at the exact time he felt himself choking, his father had died by choking. He has found many others with similar experiences.
In the days and weeks leading up to 9/11, many people reportedly had precognitive dreams or sensed a pending disaster.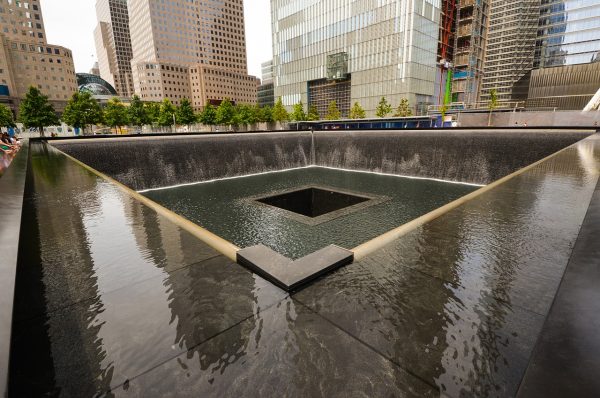 On September 9, 2001, 29-year-old Andrew Bailey woke up screaming. He had a nightmare that the Grim Reaper had come for him.
"Andrew always told me he would die before he was 30," his wife, Miosotys Fernandez, told the Birmingham Mail. Bailey died in the World Trade Center two days after his Grim Reaper dream.
When his wife later looked in his cupboard, she was shocked. "All of his things were laid out in there, his wallet, credit cards, and watch—items he would normally have taken with him to work,'' she said. ''It was as if he knew he was leaving me that morning and never coming back."
Bonnie McEneaney, whose husband also died in the 9/11 attack, recalled a similar experience. She spoke to many other families affected by the attack and found precognition to have been a common experience. She published a book titled "Messages: Signs, Visits and Premonitions from Loved Ones Lost on 9/11" about this phenomenon.
As September approached, her husband became tense and was sure he was going to die soon.
Her husband, Eamon McEneaney, had always told her he would die young, that he wouldn't survive long past the year 2000. In the weeks before 9/11 he was more tense, she said in an article she wrote for the Daily Mail. He talked about the possibility of another attack on the World Trade Center (the North Tower had been bombed in 1993).
He told her, "You'd better start applying more discipline to the children because when I'm gone you're going to have a hard time."
"Taken singly, many of these things could be dismissed as coincidence or a side-effect of immense grief, but the fact that so many 9/11 families were experiencing similar phenomena made it all more difficult to dismiss," she wrote.
The American Society for Psychical Research is collecting accounts of dreams and premonitions about 9/11, though it has not yet published any findings.
Many people reported precognitive dreams about a mining disaster in Wales that killed more than 100 school children.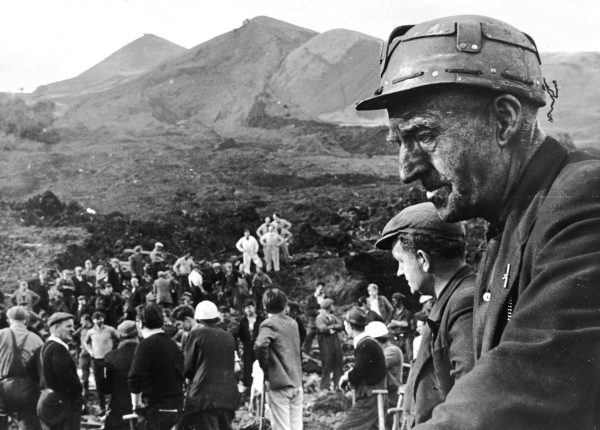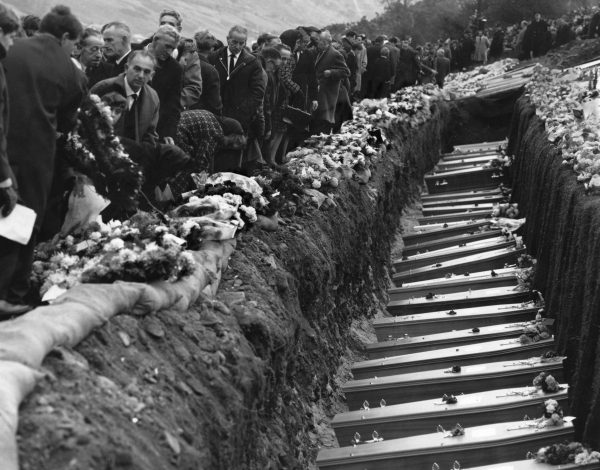 In the 1960s, British psychiatrist Dr. J.C. Barker collected accounts of dreams that seemed to predict the famous Aberfan disaster. A coal mine collapsed in the Welsh village of Aberfan, killing more than 100 school children.
Barker requested through the media that people contact him if they had dreamed about the disaster beforehand. He received 76 accounts, 24 of which he was able to corroborate.
In the dream, a woman saw an avalanche of coal tumbling down the mountain.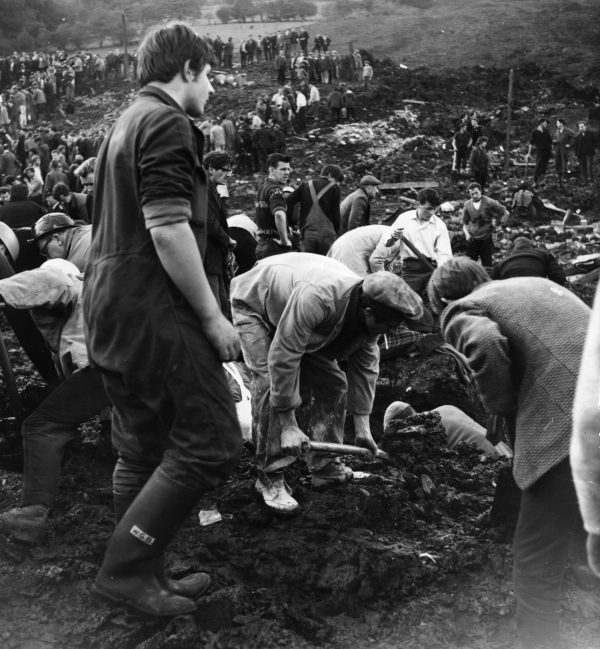 For example, the dream with the strongest evidence for precognition was that of a 47-year-old woman from Plymouth, England. In the dream, she saw an avalanche of coal tumbling down the mountain. She knew it was in Wales. At the bottom of the mountain was a boy who looked scared, but she saw that he was rescued. The boy stood near a rescue worker with a strange pointed hat.
After the disaster, a British newscast showed this boy and the same rescue worker with the unusual hat. Barker spoke to several of the woman's acquaintances whom she had told about the dream before the mine collapsed. They confirmed she had told them the details before it happened.
A 17-year scientific study measured the telekinetic power of global consciousness during major events.
The Global Consciousness Project, led by Dr. Roger Nelson, set out in 1998 to test the hypothesis that heightened global emotion during major events has a physical impact. The ability to physically impact things with your mind is called telekinesis.
Here's how he tested global telekinetic power during worldwide events: Previous experiments at Princeton University had suggested that the human mind can have a physical impact on random number generators. These generators are like electronic coin flippers. There's a 50 percent chance of either heads or tails. If a person focuses her mind on tails and tails comes up 80 percent of the time (above what chance alone would dictate), it could mean her mind telekinetically made it happen. That's a simplified illustration of how it works.
The idea of the Global Consciousness Project was to set up random number generators and, over the course of many years, see if they deviated from chance during major events. They did.
Nelson wrote in a Global Consciousness Project (GCP) blog post announcing the results last year: "The result is a definite confirmation of the general hypothesis … that great events on the world stage which bring people together in shared thoughts and synchronized emotions will be correlated with changes in the behavior of our network of random sources."
We shouldn't blame ourselves if we intuitively know something bad will happen but we don't prevent it.
Cognitive neuroscientist Dr. Julia Mossbridge studies precognitive dreams. She said that sometimes when she gives talks on the subject someone in the audience who has lost a child will become upset and say, "You're saying I should have known or I could have known and I could have prevented it."
That's not the case. The premonitions are often unclear and it's understandable if people think their dreams are just dreams.
"Do you know how bad memory is?" Mossbridge said. "Memory is already bad, but this is weaker than memory. This precognition stuff, most people are not even aware that they have some aspect of this. It's like blaming yourself if you can't run a four-minute mile."
Follow @TaraMacIsaac on Twitter and visit The Epoch Times Beyond Science page on Facebook to continue exploring the new frontiers of science!
In Beyond Science, The Epoch Times explores research and accounts related to phenomena and theories that challenge our current knowledge. We delve into ideas that stimulate the imagination and open up new possibilities. Share your thoughts with us on these sometimes controversial topics in the comments section below.

++++++++++
Release Date:  April 18, 2018
Contact:    Lorenzo Vigil, Lorenzo_vigil@nps.gov, 505-425-8025 X 226
Watrous, NM: Fort Union National Monument volunteer Mitch Barker has taken home the prestigious National Park Service regional George and Helen Hartzog Award. Each year the award goes to a national park volunteer "who gives of his or her skills, talents, and time beyond the normal call of duty."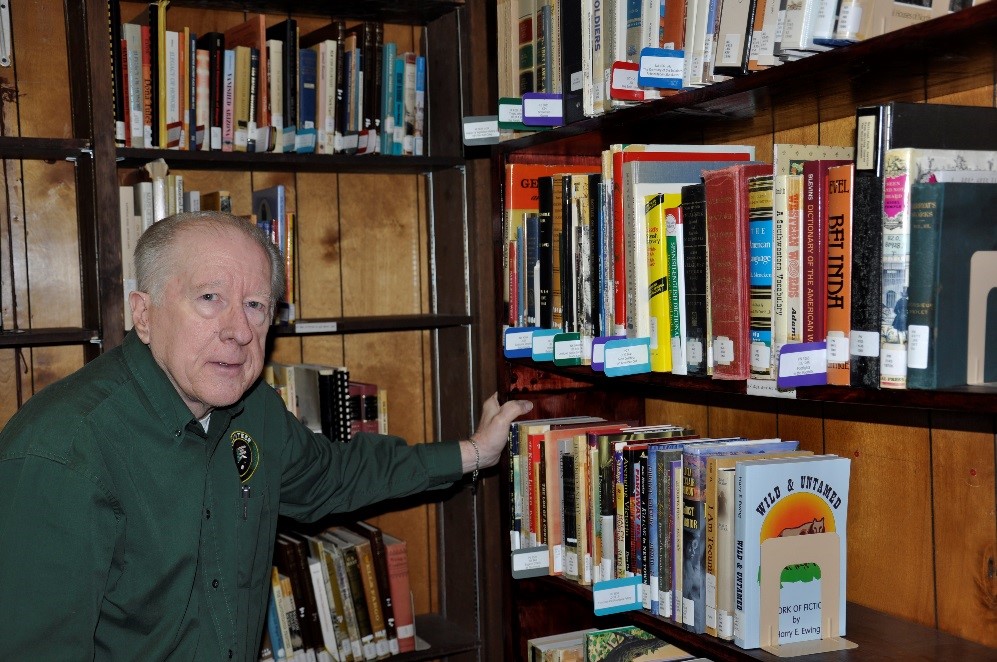 Fort Union volunteer – Mitch Barker
Mitch has volunteered once a week the past four years at the Fort Union library. In that time, Mitch has reorganized and streamlined the monument's library. His improvements include better-protected paper records and improved storage of small and fragile pamphlets. He organized some of the monument's files into searchable, online databases.
Mitch's work has made it easier for the park staff to answer visitor inquiries about the soldiers that served at Fort Union and other questions about the history of the fort. The monument library is open to the public by appointment and Mitch spends some of his time at the monument helping the public with research inquiries.
"Fort Union has one of the finest libraries in the National Park system, and Mitch Barker's hard work has made a big contribution to the quality of our library," said Monument Superintendent Charles Strickfaden. "I am especially proud that Mitch took it upon himself to learn the ins and outs of the computer system used by the Park Service library network."
Mitch is a retired media affairs officer in the office of the assistant administrator of the Federal Aviation Administration for Public Affairs.
He lives in Ojitos Frios Ranches subdivision near Romeroville. He has been making the 75-mile round trip to the monument once a week for more than four years. In that time, Mitch has volunteered about 1,300 hours at the monument, which is equivalent to more than five months of full-time work.
Using a value of volunteer labor of about $24 per hour (as calculated by the Independent Sector), Mitch's contribution to the monument has been worth about $31,200.
When asked to explain why he is volunteering, Mitch replied, "From the time I was kid, the National Park Service has enriched my life, I learned about our country's history, wildlife, geology, and much else.
"Sometimes free, sometimes for a few dollars, getting into a park or a historical site is one of the best bargains you can find," Mitch said. Now I'm paying back a little of what I've gained over my lifetime."
Mitch competed against volunteers from almost 80 other national parks in the western part of the country, including such icons as Grand Canyon National Park, Rocky Mountain National Park and Grand Tetons National Park. The George and Helen Hartzog Award is named after the former director of the National Park Service and his wife. During his tenure, Hartzog established the national parks' volunteer program.
Lorenzo Vigil, Chief of Interpretation & Operations, Fort Union National Monument, PO Box 127, Watrous, NM 87753, Ph: 505-425-8025 Xtn. 226 voice, Fax: 505-454-9272, Email: lorenzo_vigil@nps.gov
Fort Union National Monument, 3115 SR 161, Watrous, NM 87753


++++++++++
Goldman Sachs analysts attempted to address a touchy subject for biotech companies, especially those involved in the pioneering "gene therapy" treatment: cures could be bad for business in the long run.
"Is curing patients a sustainable business model?" analysts ask in an April 10 report entitled "The Genome Revolution."
"The potential to deliver 'one shot cures' is one of the most attractive aspects of gene therapy, genetically-engineered cell therapy and gene editing. However, such treatments offer a very different outlook with regard to recurring revenue versus chronic therapies," analyst Salveen Richter wrote in the note to clients Tuesday. "While this proposition carries tremendous value for patients and society, it could represent a challenge for genome medicine developers looking for sustained cash flow."
Richter cited Gilead Sciences' treatments for hepatitis C, which achieved cure rates of more than 90 percent. The company's U.S. sales for these hepatitis C treatments peaked at $12.5 billion in 2015, but have been falling ever since. Goldman estimates the U.S. sales for these treatments will be less than $4 billion this year, according to a table in the report.
"GILD is a case in point, where the success of its hepatitis C franchise has gradually exhausted the available pool of treatable patients," the analyst wrote. "In the case of infectious diseases such as hepatitis C, curing existing patients also decreases the number of carriers able to transmit the virus to new patients, thus the incident pool also declines … Where an incident pool remains stable (eg, in cancer) the potential for a cure poses less risk to the sustainability of a franchise."
The analyst didn't immediately respond to a request for comment.
The report suggested three potential solutions for biotech firms:
"Solution 1: Address large markets: Hemophilia is a $9-10bn WW market (hemophilia A, B), growing at ~6-7% annually."

"Solution 2: Address disorders with high incidence: Spinal muscular atrophy (SMA) affects the cells (neurons) in the spinal cord, impacting the ability to walk, eat, or breathe."

"Solution 3: Constant innovation and portfolio expansion: There are hundreds of inherited retinal diseases (genetics forms of blindness) … Pace of innovation will also play a role as future programs can offset the declining revenue trajectory of prior assets."

(From: https://www.cnbc.com/2018/04/11/goldman-asks-is-curing-patients-a-sustainable-business-model.html)
tipsforsurvivalists.com/top-20-websites-for-survivalists
++++++++++