++++++++++
–
For a list of daily Santa Fe area events
–
++++++++++
WESST Celebrates 30 Years of Impact
2019 marks the 30th anniversary of WESST's impact in NM and we are celebrating all year long! Due to the generosity of an anonymous donor, WESST will make twelve $1,000 investments in client businesses to recognize the contributions these businesses make in their communities every day. We will also highlight a number of individuals, businesses and organizations that demonstrated a key role in WESST's growth over the past 30 years in our "30 Faces of WESST" feature.
Many thanks to our 30th Year Anniversary Sponsors: Affordable Solar, Garcia Automotive Group, New Mexico Gas, PNM, Presbyterian, Southwest Capital Bank!

For more information:

Region Contacts
Albuquerque»
Kris Crowell, Regional Mgr.
505-246-6900
Farmington»
TBD, Regional Mgr.
505-566-3715
Las Cruces»
Humberto Hijar-Alvídrez, Regional Mgr. 575-541-1583
Río Rancho»
Brad Crowson, Regional Mgr.
505-892-1238
Roswell»
Rhonda B. Johnson, Regional Mgr.
575-624-9850
Santa Fe»
Bette Bradbury, Regional Mgr.
505-474-6556

Click map for detailed view
++++++++++
2019 Sep 01
–
Pecos NHP to Keep New Trail Open
for Year Round Hiking
–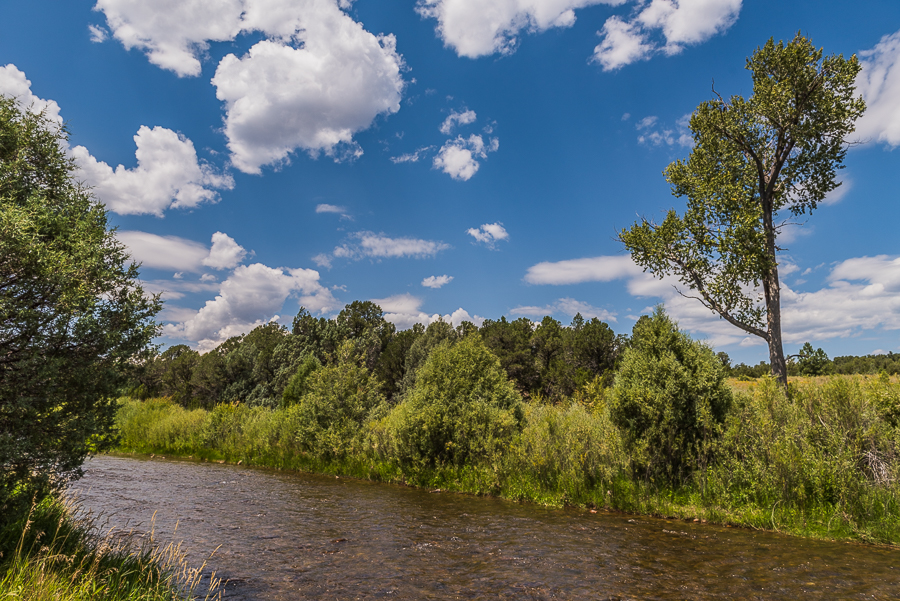 Pecos, NM: Pecos National Historical Park is pleased to announce that beginning September 1st, 2019 the 3.8 mile South Pasture Loop trail on the grounds of the historic Forked Lightning Ranch will be open to hikers from 8:30 a.m. to 1:00 p.m. on weekends throughout the year. The process of opening the trail began in earnest during a trial period in 2018 when the South Pasture Loop was accessible on special occasions and staff could easily remedy safety issues and evaluate impacts to the resource. Based on the success of these endeavors, Superintendent Karl Cordova has given approval to open the trail on weekends year round. Supt. Cordova notes, that he and the park staff "have a duty to explore ways to make our park more accessible while meeting the mission of the National Park Service."
This moderately difficult trail follows old ranch roads through a shady cottonwood grove, along the bluffs of the Pecos River, and through the open pasture lands of the Forked Lightning Ranch. Hikers must first check in at the Visitor Center to receive driving directions to the trailhead and a hiking map.  The trailhead is open from 8:30 a.m. to 1:00 p.m.; visitors must complete their hike no later than 3:00 p.m.  Dogs are not permitted.  This trail is exposed to the elements; exercise appropriate caution with regard to weather.
Legislation in the 1990s added the Forked Lightning Ranch property to the park, which expanded park lands from 342 acres to more than 6,700 acres.  This vast scenic expanse of land offers visitors a unique opportunity to explore the beauty of the Upper Pecos River watershed.
For more information about the park contact Pecos NHP at (505) 757-7241 or visit our website at www.nps.gov/peco. You will also find our listings on the New Mexico True website (newmexico.org) and Tourism Santa Fe (santafe.org). Please like on us on Facebook at https://www.facebook.com/PecosNHPnps or Instagram (https://www.instagram.com/pecos_nps).
From I-25 N: Take the Pecos/Glorieta Exit, #299. Left onto overpass, right onto Route 50; proceed on Route 50 for eight miles. At the village of Pecos, take a right at the four-way stop onto Route 63. In two miles, the park will be on your right. From I-25 S: Take the Rowe Exit, #307. Follow signs. From Highway 63, the park will be on your left.
NPS Pecos River Photo © Stan Ford.
Becky Latanich, Chief of Interpretation and Education, Pecos National Historical Park, P.O. Box 418 Pecos, NM 87552-0418    Ph: (505) 757-7210
Please like the park on Facebook and Instagram!

–
Saturday, January 18th, 2020, 8:30am – 8:30pm
Holotropic Breathwork Workshop
Facilitated by Marianne Murray and Patty Nagle
Holotropic Breathwork™ is a simple yet profound method for expanding our understanding of who we are and what it means to be human. It invites potentially transformative learning about aspects of self that may be unfamiliar or unexplored, the possibility for healing, and the emergence of fresh insight.
For more information please call: 505-995-1860
++++++++++
2020 Jan 25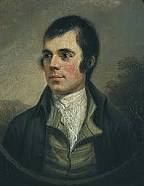 Robert Burns Night Dinner
Celebrate the two hundred sixty-first birthday of the most celebrated Scotsman of all time!
The Santa Fe Scottish Rite invites you to join in our celebration of fellow Mason, poet, and Scotland's most famous son: Robert Burns! The thirty-third annual Robert Burns Night at the Santa Fe Scottish Rite Temple features the Order of the Thistle Pipes and Drums, Celtic music and dance, readings of the story and poetry of Robert Burns, guided tours of the Scottish Rite Temple, and an incredible buffet dinner!
This celebration of Robert Burns is a fund raising event in support of the preservation of the Scottish Rite Temple, a National Register of Historic Places listed building. Tickets are $65/person and $120/couple; corporate and group rates available. Saturday, Jan 25th.
463 Paseo de Peralta, Santa Fe, New Mexico 87501 (505) 982-4414 • events@santafescottishrite.org
++++++++++
–
–
2020 Feb 07
–
–
Lensic Presents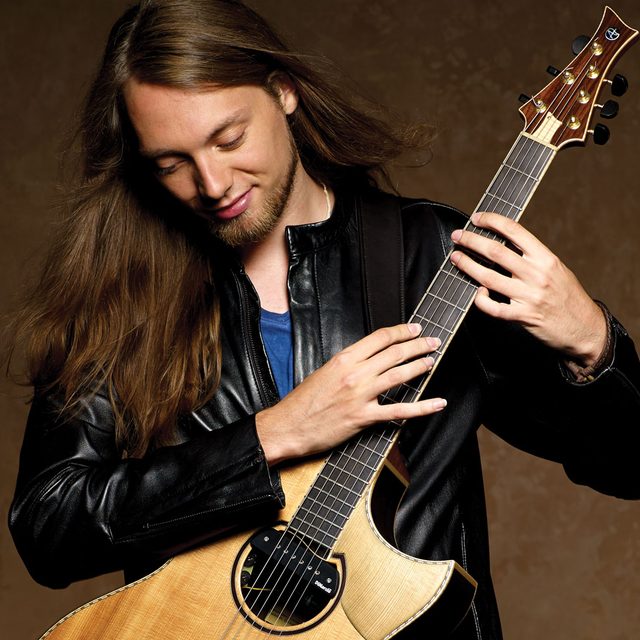 Lensic Performing Arts Center
International Guitar Night (IGN), the world's premier touring guitar festival, celebrates its 20th anniversary! This year's lineup includes Mike Dawes, Cenk Erdogan, Olli Soikkeli, and Jim Kimo West.
For more information, or for tickets, call The Lensic at 505-988-1234
++++++++++

–
2020 Feb 10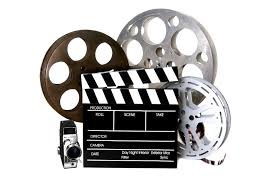 FILM AND TV DAY AT THE CAPITOL!
Film & TV Day is at the State Capitol building on
Monday, February 10 from 9AM – 4PM!
Monday, February 10th is our annual Film & TV Day at the legislative session.
Film and TV Day is the day for everyone in our industry to lobby our legislators and thank them for their support. There will be exhibitors with informational tables spread across the Halls of History on either side of the Rotunda. Exhibitors range from different film worker unions, educational institutions that provide film programs, film festival runners, industry affiliates and vendors.
6 am – 10 am – Coyote 102.5 radio show with Erica Viking broadcasting from the Breaking Bad RV outside the east entrance of the Capitol (off Old Santa Fe Trail)
8:30 am – 4 pm – informational tables set up in the Halls of History
12:30 pm – Film & TV Day press conference in the Rotunda – this year Governor Michelle Lujan Grisham is speaking directly to film workers!
++++++++++
–
2020 Feb 13
–
Thursday, February 13, 7:30 PM 
Lensic Performing Arts Center
At once dreamy and seductive, poignant and romantic, singer-songwriter Kat Edmonson's "vintage pop" is like the Great American Songbook meets Turner Classic Movies. Her inimitable "fresh as a spring bouquet" (New York Times) music has topped the Billboard jazz charts and made her an NPR favorite.
For more information, or for tickets, call The Lensic at 505-988-1234
++++++++++
–
–
–
2020 Feb 21
–
–
AMP Concerts
Lensic Performing Arts Center
Friday, February 21, 7:30 PM

Latin Grammy winners Flor de Toloache have an edgy,
versatile and fresh take on traditional Mexican music.
–
++++++++++
–
–
2020 Feb 22
–
Academy for the Love of Learning

Reflect in Community
Facilitated by Randle Charles, Lisa Faithorn, Marianne Murray, and Chrissie Orr
The Teacher Renewal Workshop Series inviteseducators to explore artistic expression, reflection and peer-to-peer conversation while reawakening curiosity and awareness of innate human capacities that lead to well-being.
Teacher Renewal is a series of Saturday workshops starting on Saturday, February 22nd from 8:30am to 3pm. The following dates are March 28th and April 25th.
–
For more information please call: 505-995-1860
–
++++++++++
–
–
2020 Feb 25
–
–
Santa Fe Institute
Tuesday, February 25, 7:30 PM
 Lensic Performing Arts Center
Economist Rajiv Sethi shows how deeply stereotypes are implicated in the most controversial criminal justice issues of our time.
–
++++++++++
–
–
2020 Feb 28
–
–
Lensic Presents
Lensic Performing Arts Center
The Kumbuka Celebration is all about remembering our ancestors–famous celebrities we all know and family members whom we have loved and lost. This multimedia program will include song, spoken word, and dance tributes and will culminate with an interactive libation ceremony.

–
–
++++++++++
2020 Mar 01
–
–

–
++++++++++
–
–
2020 Mar 03

Certificate in Learning as a Practice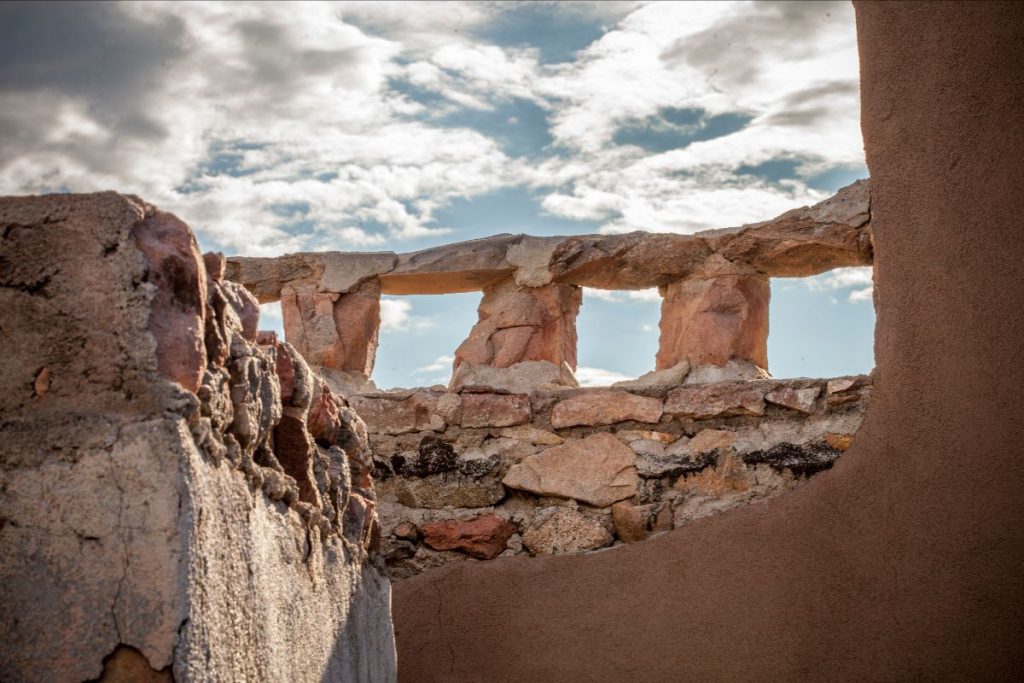 Facilitated by Acushla Bastible, Randle Charles, Barbara Deswood, Lisa Faithorn, Thomas Jaggers, Vanessa Torres McGovern, Marianne Murray, and Aaron Stern
We're excited to announce the launch of our Certificate in Learning as a Practice, a new self-paced program based in the Academy's learning model, which explores how learning can lead to personal transformation and expression of our innate gifts and unique qualities. The curriculum is built around Evenings of Exploration, free monthly workshops that introduce the Academy's learning practices, and four one-day foundational workshops.
Learn more about the program by reading our blog and attending an Introduction to the Certificate workshop on either Tuesday, March 3rd or Tuesday, June 1


For more information please call: 505-995-1860
++++++++++
2020 Mar 12


–
Thursday, March 12th – Sunday, March 15th, 2020, 9:30am – 8pm
Holotropic Breathwork Retreat
Holotropic Breathwork™ is a simple yet profound method for expanding our understanding of who we are and what it means to be human. It invites potentially transformative learning about aspects of self that may be unfamiliar or unexplored, the possibility for healing, and the emergence of fresh insight.
For more information please call: 505-995-1860
++++++++++
–
–
2020 Mar 13-14
–
Important Information from NHCC
–
All of our events through April 9, 2020 have been cancelled. Please visit the events section of the website for updated information, and contact the presenter if the event is not produced by this institution. We will provide ongoing updates as necessary.
–
–
–
Albuquerque Journal Theatre
$30, $40, $50, $60 w/ a $5 discount for students, seniors and NHCC members
Yjastros: The American Flamenco Repertory Company presents Yjastros 36: El Fuego Fatuo with special guest Esperanza Fernández. Yjastros 36: El Fuego Fatuo exemplifies the professional company's identity as both a culturally authentic disseminator of the Spanish/Andalusian art form of flamenco and a uniquely American flamenco repertory company, rooted deeply in its New Mexican and Hispanic provenance. The production features new choreography and repertory, advancing understanding of the depth and complexity of this art form. A unique artistic treasure in the American cultural landscape, Yjastros proudly brings the creative visions of world-renowned flamenco artists to the American public, while cultivating the living art of flamenco in the United States.
TICKET SALES ON HOLD UNTIL FURTHER NOTICE!!!
(For further information please call: 505-724-4771)
–
–
++++++++++
All performances at The Lensic have been canceled through April 9
++++++++++
2020 Apr 02
–
–
Important Updates:
COVID-19, Events

–
2020 Business Expo and Job Fair – POSTPONED
Dear, Exhibitors and Attendees
As you are aware of the current COVID-19 (Coronavirus) presence in New Mexico, the Santa Fe Chamber of Commerce is evaluating our current lineup of events.
The New Mexico Department of Health has issued a public health order suspending gatherings of 100 or more people in a single space. In accordance with the City and Tourism Department, the 2020 Business Expo & Job Fair is currently postponed. We will be working to reschedule and sharing information as it becomes available. We apologize for any inconvenience this may have caused.
++++++++++


–




–



2020 Apr 24, 25 and May 2, 6, & 9
–
–
HOMEscape Solutions Design Workshop is

CANCELLED

for 2020
(Will be re-scheduled at a later date!)
–

–

–Image courtesy of HomescapeNow.Com
Master Gardeners offer HOMEscape Solutions Design Workshop
The Sandoval County Master Gardeners are offering a four-day landscape design workshop.  HOMEscape Solutions will be held beginning April 24th, 25th, and then May 2nd, 6th and 9th at St. Francis Episcopal Church, 2903 Cabezon Rd. in Rio Rancho.  Registration closes April 7th.  Cost is $95 which includes class materials, Saturday meals and snacks.
"The workshop is offered annually to homeowners and provides the principles of basic landscape design. Also included in this unique workshop are the tools to plan your landscape and the support needed to proceed with your project," said Cathryne Richards, class organizer.
Course work focuses on artistic design and includes aspects of Permaculture – an innovative framework for creating sustainable ways of living; Xeriscaping – a style of landscaping and gardening that reduces or eliminates the need for supplemental water from irrigation; Feng Shui – incredible tips to promote harmony and balance in your sacred space, Southwest Native Plants – that thrive in our harsh environment, hardscape essentials, basic tree care, and more, said Richards.
"Your team of master gardeners and students will visit your garden to provide suggestions and ideas for your dream landscape! Also available is one-on-one consultation from the expert instructors," said Richards.
NOTE:
To register online: http://sandovalmastergardeners.org/gardening-classes or email: homescapeinfo@yahoo.com for more information. Class is limited to 24 participants and fills up fast, so sign up early. Your confirmed registration will be complete with receipt of your payment by check ONLY.
If a postponement is required due to public health concerns, you will be notified and refunds in full will be made available.

–
++++++++++
–
–
–
2020 Aug 12, 16 & 17
–
–
–
Santa Fe Chamber Music Festival
–
2020 Series Spotlight: The Beethoven Piano Trios
For the first time ever, the Festival presents the full cycle of Beethoven's Piano Trios performed over the course of a single season. The revolutionary, groundbreaking works—played by the newly formed Chien-Kim-Watkins Trio at 6 p.m. on August 12 at the New Mexico Museum of Art and on August 16 & August 17 at The Lensic Performing Arts Center—reveal not just Beethoven's talents as a composer and piano virtuoso but also his visionary spirit and gift for redefining every form and genre he touched.

Santa Fe Chamber Music Festival Ticket Office
208 Griffin St., Santa Fe, NM 87501
505-982-1890 • SantaFeChamberMusic.com
Monday–Friday, 10 a.m.–4 p.m.
We look forward to seeing you this summer!