++++++++++
–
For a list of daily Santa Fe area events
–
++++++++++
Statement from Bandelier National Monument on the Resumption of Full Operations 
Los Alamos, NM – With the enactment of the continuing resolution, staff at Bandelier National Monument will resume regular operations on January 30, 2019. Winter Visitor Center hours are, once again, 9am-5pm. Currently, staff is working diligently to safely clean sidewalks and trails of ice and snow that accumulated during the 5-week federal government shutdown. "Warmer days and cold nights have left a dense blanket of icy white on everything. For the safety of park visitors, clearing the trails of hardened snow and ice is imperative before the park can reopen," stated Superintendent Jason Lott. Please visit www.nps.gov/band for updated information about the park.
When venturing back into the park, the public is asked to stay vigilant as many areas may remain snow packed and icy. Hikers should be aware of current winter conditions and plan accordingly. Know the limits of your abilities and carry the gear necessary to enjoy the beauty that winter brings while enjoying Bandelier's winter resources safely.
Bandelier's employees are happy to be back at work, serving the American people and welcoming visitors to their national parks. Please visit www.nps.gov/band, call the Visitor Center, 505-672-3861, ext. 517, or visit Facebook, BandelierNPS, for updated information about the park.
###
About the National Park Service. More than 20,000 National Park Service employees who care for America's 418 national parks and work with communities across the nation to help preserve local history and create close-to-home recreational opportunities.
++++++++++
Statement from Pecos National Historical Park and Fort Union National Monument
Pecos is reopened once more. We anticipate being open our regular schedule from 8:00 am to 4:30 pm seven days a week until Memorial Day, when our park and visitor center hours will increase.
Thanks and we look forward to seeing you sometime soon!
(For more information call: 505-757-7211)
Eric Sainio, Lead Interpretive / Education Ranger
Pecos National Historical Park, P.O. Box 418, Pecos, NM 87552-0418 
"National parks are the best idea we ever had. Absolutely American, absolutely democratic, they reflect us at our best rather than our worst." 
-Wallace Stegner

++++++++++
WESST Celebrates 30 Years of Impact
2019 marks the 30th anniversary of WESST's impact in NM and we are celebrating all year long! Due to the generosity of an anonymous donor, WESST will make twelve $1,000 investments in client businesses to recognize the contributions these businesses make in their communities every day. We will also highlight a number of individuals, businesses and organizations that demonstrated a key role in WESST's growth over the past 30 years in our "30 Faces of WESST" feature.
Many thanks to our 30th Year Anniversary Sponsors: Affordable Solar, Garcia Automotive Group, New Mexico Gas, PNM, Presbyterian, Southwest Capital Bank!

For more information:

Region Contacts
Albuquerque»
Kris Crowell, Regional Mgr.
505-246-6900
Farmington»
TBD, Regional Mgr.
505-566-3715
Las Cruces»
Humberto Hijar-Alvídrez, Regional Mgr. 575-541-1583
Río Rancho»
Brad Crowson, Regional Mgr.
505-892-1238
Roswell»
Rhonda B. Johnson, Regional Mgr.
575-624-9850
Santa Fe»
Bette Bradbury, Regional Mgr.
505-474-6556

Click map for detailed view
2019 Jun 5, 12, & 19
WESST offers a variety of single and multi-session training and workshops that provide a "deep-dive" approach to learning about key business concepts. Our team of experts develops a majority of the business curriculum we offer and it's tailored to the needs of today's busy entrepreneur. We provide short-cuts and tools that enable entrepreneurs to build their capacity to start and grow a successful business.
Etsy

Are You the Creator of Handmade Products?

Are You Seeking a Worldwide Audience?

This basic Etsy classis packed with information to help you enhance your Etsy experience.

Annie MacHale, skilled Etsy trainer, will help you discover the top tips that can that can help you generate sales.

Join us for this 3 week workshop and learn how to open and optimize your Etsy store.

WEDNESDAY, June 5,12 and 19, 2019

Time 10:30 am – 2:30 pm

LOCATION:

Santa Fe Business Incubator

3900 Paseo del Sol

Santa Fe, NM 87507

COST: $39

For more information and to register call or email Roseanna Perea

505-474-6556 or rperea@wesst.org
++++++++++
–
2019 Jun 13
FREE Seminar Offered by SCORE Santa Fe
& the
Santa Fe Office for Business Growth
–
Employment Law Changes All Business Owners Need To Know
–
Presenter: Little V. West
            The 2019 Legislative Session resulted in a number of important changes to New Mexico employment law governing private employers, including changes to laws concerning minimum wage, sick leave, and medical marijuana usage. Come join employment attorney Little V. West for a review of the important changes from the 2019 New Mexico Legislative Session.
Little V. West counsels employers in new and established businesses on development and implementation of best practices to comply with labor and employment laws and regulations. He has experience in virtually every area of labor and employment law including matters involving claims of retaliation, discrimination, harassment, compliance, risk management, allegations of drug use, testing, and non-competes. No matter what type of employment claim, Little effectively guides clients through the claim process from dispute resolution to litigation.
Mr. West
graduated with his J.D. from the University of North Carolina
with honors
in 2005.
–
You are welcome to bring your laptop or something to write on.
–
The seminar will be held on Thursday, June 13 from 6-8:30 pm at the Santa Fe Business Incubator, Conference room B.
The Incubator is located at
3900 Paseo del Sol
 on the Southwest corner of Airport Rd. and Paseo del Sol.
Parking is accessible via Paseo del Sol.  
–
REGISTER NOW – SPACE IS LIMITED
–
++++++++++
–
–
2019 Jun 14
–
–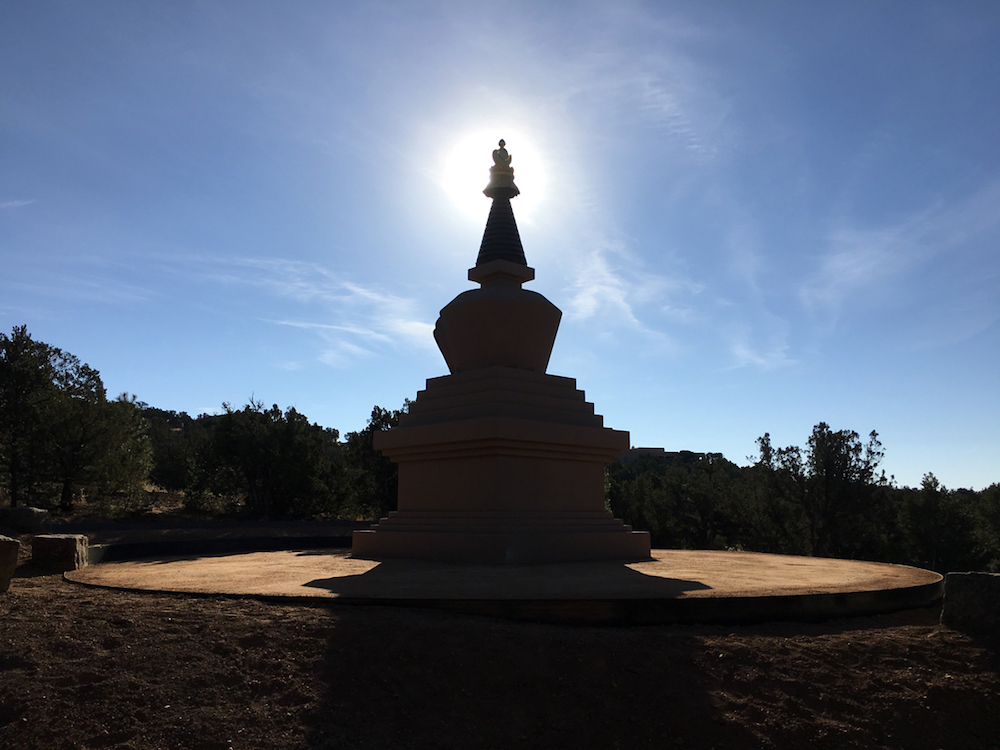 –
Holotropic Breathwork™ is a simple yet profound method for expanding our understanding of who we are and what it means to be human. It invites potentially transformative learning about aspects of self that may be unfamiliar or unexplored, the possibility for healing, and the emergence of fresh insight.
For more information please call:
505-913-2178

++++++++++

20

–
–
2019 Jun 16
–
Geology Train….!



–
For all students of geology….! – See the amazing geology of Northern New Mexico and Southern Colorado. See the effect of the geological forces at play.
On June 16th, a special train will depart to traverse spectacular geology along the 64 miles of Cumbres & Toltec track.  But simply experiencing the incredible overviews of the Rio Grande Rift, the eruptive evidence of the San Juan Volcanic Field, the Precambrian core of the Tusas Mountains, recent glacial deposits, and snapshots of the Jurassic, will not be enough. This special train will stop at many outcroppings and rail cuts along the right of way, so passengers may mingle, marvel and collect photographs.These unique experiences are only accessible on the train route.
The opportunities are priceless:
Join a cadre of distinguished Geologists for a truly extraordinary day on the Cumbres and Toltec Scenic Railroad.
Traverse the entire 64 miles of the Cumbres & Toltec Scenic Railroad!
The railroad passes through one of the most unique, varied geologic areas in the U.S. and it is the ONLY way to see all those sights.
See metamorphic rock as old as that at the bottom of the Grand Canyon.
The train will make a number of stops along the route to allow the Geologists to interpret the various Geologic points of interest.
Lunch at Osier, Colorado is included in the ticket price.
View and marvel at volcanoes, unusual rock formations, multiple volcanic deposits, tunnels, and an untouched landscape.
A mile by mile Geologic rail log will be provided to each participant.
All participants will be able to disembark to walk through Rock Tunnel and then have the opportunity to photograph the locomotive as she emerges from the tunnel!
Ride the Historic Cumbres & Toltec Scenic Railroad and be prepared to "Get Rocked!"
All Fares Are Subject To A 7% Historical Preservation Fee.
Monday – Friday 8AM – 4PM MST.
Please be careful to book the trip you want,
either leaving from Antonito at 8:30 a.m.
or leaving from Chama at 7:00 a.m.
Lunch is at 2pm and is included in the ticket price.  Small coolers of non-alcoholic beverages and snacks are allowed.
Please bring sunglasses, sunscreen, layered clothing, and enclosed toe shoes.
Most of the day is spent at or above 9,000 feet.  Please make sure you are able to handle long periods of time at this elevation.
2019 Jul 23
–
Lensic Presents
NT Live in HD: Hamlet
Tuesday, July 23, 2019 7:00 PM
Lensic Performing Arts
Book Tickets
7:00pm
23rd July 2019
Lensic Performing Arts
++++++++++
–
2019 Jul 26
– 
–
Lensic Performing Arts
Continuing a long running New Mexico Jazz Festival tradition, A.B. Spellman, retired National Endowment for the Arts Deputy Chairman, jazz historian, and poet will conduct a Meet the Artist session with this year's jazz festival NEA Jazz Masters, Kenny Barron and Dave Holland.
2019 Aug 09 & 10


The 2019 New Mexico Film & Media Industry Conference
will be August 9th and 10th
at the Hyatt Regency (330 Tijeras Ave NW, Albuquerque, NM 87102)
Sponsor and Vendor Registrations are now open:
Register early for $55 Conference ticket!
Registration Dates:
Sponsor Registration: April 16th-July 15th
Vendor Registration: May 15th-July 31st
Attendee Registration: May 15th-August 10th
The Hyatt Regency is offering a reduced rate for Conference Attendees of $109.00 until July 12, 2019.
Click here to book your room at this rate or call 1-888-421-1442 (the code is G-NMFM).
++++++++++
–
–
2019 Aug 11
–
–
August 11th – More Beautiful and Amazing
The Academy for the Love of Learning celebrates its annual Seton birthday event this summer with the opening of a new art exhibition. A dozen contemporary artists have been invited to create prints, drawings, paintings and sculpture inspired by Seton's nature writing.
For more information please call: 505-913-2178
–
++++++++++
2019 Aug 25
–
–
Bearing Witness: The Academy's Annual Leonard Bernstein Celebration
Commemorates Leonard Bernstein's 101st birthday with an experiential outdoor dinner, curated by Dig & Serve, and concert featuring a viewing of Jeremiah's Symphonyin the ruins of Ernest Thompson Seton's castle. The celebration concludes with reflection, dialogue, and a live piano performance by award-winning musicians. 
For more information to to:
or call: 505-995-1860
–
++++++++++
_
2019 Sep 12
–
–
Kick off the 2019/20 Lensic Presents Season with Santa Fe favorite Lúnasa. This "Irish music dream team" (Folk Roots) will transport you to the Emerald Isle with a distinctive brand of passion and excitement.
Box Office/Tickets:
For more information call: 505-988-1234….!
++++++++++
–
–
2019 Sep 19-22
–
–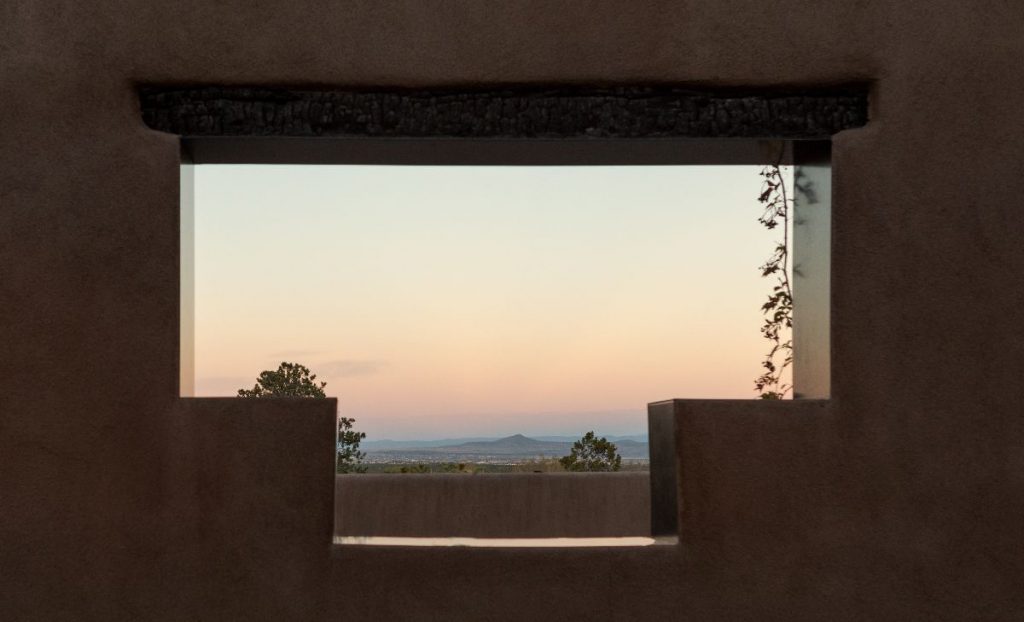 –
Holotropic Breathwork ™ is a simple yet profound method for expanding our understanding of who we are and what it means to be human. It invites potentially transformative learning about aspects of self that may be unfamiliar or unexplored, the possibility for healing, and the emergence of fresh insight.
For more information please call:
505-913-2178

++++++++++