++++++++++
Cheap, durable and multifunctional, plastic is one of humanity's most successful inventions. From the 1950s to 2015, we've produced 8.3 billion metric tons of the stuff. By now, it's everywhere. It's also non-biodegradable. And that's devastating the environment. Only 9% of all plastic waste has been recycled, and another 12% has been incinerated. That means that almost 80%—nearly 6.3 billion tons—has turned into waste with no half-life to speak of: condemned to an eternity as landfill, litter or ocean-clogging junk.
Every year, plastic kills around 1 million seabirds, 100,000 sea mammals and inestimable numbers of fish. The volume of plastic trash in the world's oceans is currently estimated to be around 150 million tons. No less than eight million tons are added to that every year—that's one truckload every minute. Between 0.5 and 2.75 million tons come from rivers alone.
Large rivers are particularly efficient conveyors of plastic waste to the oceans, especially in countries lacking a well-developed waste management infrastructure. Up to 95% of river-borne plastic comes from just 10 rivers, scientists at the Helmholtz Center for Environmental Research in Leipzig, Germany have found.
The scientists analysed data on both microplastic debris (<5mm) such as beads and fibres, as well as microplastic objects (plastic bottles, bags, etc.) from 79 sampling sites on 57 of the world's largest rivers, singling out the 10 mapped out here as the biggest culprits, due to "mismanagement of plastic waste in their watersheds".
As this map shows, eight of the rivers are in Asia.
Four are solely in China:
The Yangtze, which flows into the East China Sea.
The Hai He and the Yellow River, both debouching in the Yellow Sea.
The Pearl River, going into the South China Sea.
Two others closely involve China:
The Amur rises in Russia and flows into the Sea of Okhotsk, but for a large part of its course forms the border with China (where it's called Heilong Jang).
The Mekong rises in China, but touches or crosses Myanmar, Laos, Thailand, Cambodia and Vietnam on its way to the South China Sea.
Two flow through the Indian subcontinent:
The Indus, which rises in China and crosses India, but mainly runs through Pakistan, ending in the Arabian Sea.
The Ganges, flowing through India and Bangladesh, into the Bay of Bengal.
The two non-Asian rivers are both in Africa:
The Nile, with two sources in Ethiopia (Blue Nile) and Rwanda (White Nile) and flowing through Uganda, South Sudan, Sudan and Egypt towards the Mediterranean.
The Niger, rising in Guinea and flowing through Mali, Niger, Benin and Nigeria into the Gulf of Guinea.
Not all of these rivers are equally guilty. As the graph below shows, the Yangtze is the main culprit, ejecting around 1.5 million tonnes of plastic into the East China Sea. That's more than the other nine rivers combined.
While awareness of the issue is rising, plastic pollution itself is still on the increase as well. In 2016, 480 billion plastic bottles were sold globally. By 2021, that figure will be close to 540 billion. Fewer than half of that total is currently recycled.
If current trends continue, the amount of plastic dumped into the ocean will increase from one truckload every minute today to one every 15 seconds in 2050, by which time plastic waste will literally outweigh all the fish in the ocean.
However, as the scientists from Leipzig point out, quick fixes are possible. Focusing waste management efforts on just these 10 rivers could put a serious dent in the plastic pollution trend. Halving the discharge of plastic waste in Yangtze, Ganges, Niger and the other seven rivers listed above would reduce the global flow of river-borne plastic into the oceans by no less than 45%.
Map found here at the Daily Mail. Graph found here on Scientific American's Twitter feed.

(Source of this article: https://bigthink.com/strange-maps/these-10-rivers-carry-95-of-all-plastic-into-the-ocean/)

++++++++++
The U.S. is Cow Country, and other lessons from this land use map
Yes, this is America. The borders are all new, but the areas are correct; this is a map of land use in the contiguous United States, each category corralled into a homogenous rectangle. As you can see, humans have a minority stake in the nation. The U.S. is Cow Country.
Of course, this is not what America really looks like. The 1.9 billion acres in the coterminous states are a coast-to-coast jumble of residential areas, industrial zones, farmlands and more. This map gives all that the Ursus Wehrli treatment.
Mr Wehrli is a Swiss artist with an obsessive-compulsive bent. He produces before-and-after images of, among other things: alphabet soup, alphabetized; a parking lot full of cars, rearranged according to color; or René Magritte's famous It's raining men painting (1), with the bowler-hatted gentlemen lined up in three size categories.
The results are strangely satisfying 'tidied-up' images, and so is this map, regimenting statistical data into coherent cartographic cohorts. It doesn't even look too much out of order, given that most U.S. states are at least partially rectangular in shape anyway. The result: an illuminating overview of land management in the Lower 48.
The map is based on the six major land use (MLU) categories as defined by the U.S. Department of Agriculture, but also shows various subdivisions.
Pasture/range
654 million acres (about 35% of the total)
Judging by land use, the U.S. is dominated by cattle. More than one-third of the area of the contiguous states is given up to pasture—more than any other land use type. Most of it is for cows, with much smaller areas nibbled by horses, and sheep/goats/other.
About a quarter of pastureland is federally administered, mainly in the western states.
Adding up pasture and cropland used to produce feed (124.7 million acres), cattle dominate 41% of all land in the contiguous U.S.
Forest
539 million acres (28.5%)
These are forested areas outside of parks and reserves. About a quarter of the contiguous states are covered in these unprotected wooded areas.
About 11 million acres of timber are harvested every year, but thanks to regrowth, U.S. timber stock grew by about 1% per annum from 2007 to 2012.
The largest private owner of timberlands in the U.S. is a company called Weyerhaeuser. It owns 12.4 million acres or 2.3% of all available timber. Put differently: that's an area almost the size of West Virginia (or, on this map, a private fiefdom spanning the Arizona-New Mexico border).
Cropland
More of it is used for livestock feed (127 million acres) than for human consumption (77 million acres).
Most of the land planted with food we eat is covered by wheat, followed by soybeans, peanuts and oilseeds.
More land is dedicated to sugarcane and sugarbeets and maple syrup than to vegetables.
More than a third of the entire corn crop, or around 38 million acres, is dedicated to ethanol, for bio-diesel.
Around 21.5 million acres are planted with wheat for export, 63 million acres are used for growing other grain and feed exports.
Special use
Most of this is nature reserves, either state or national parks (15 and 29 million acres, respectively), but most of all federal wilderness areas (64 million acres).
Military areas cover around 25 million acres. That's about the size of Ohio.
Perhaps surprisingly, rural highways cover no less than 21 million acres. Farmsteads add up to 8 million acres, almost enough to cover New Hampshire.
Airports and railroads cover 3 million acres each, equal to the area of Connecticut (each) or Vermont (together).
Miscellaneous
Swamps, marshes, deserts, non-harvestable forests and generally any barren land of low economic value. Most of this category (about 50 million acres) is made up of rural residential lands.
Urban
About four in five Americans live in urban areas, which is about the size of the Northeast. Sounds like a good balance with nature. But urban areas have quadrupled in size since 1945, and are adding about a million acres—that's four of the squares on this map—each year.
For reference, the map indicates the approximate outlines of state borders and, in thinner white lines, a grid of squares with an area of 250,000 acres each.
For instance, that's the area covered by Christmas trees (conveniently corralled into one location on the coast of Georgia for this map).
Double that area is covered by tobacco plants (half a million acres), and double again by flowers (a million acres), both growing on the shores of North Carolina.
Double again: America's One Giant Golf Course, taking up 2 million acres on South Carolina's central coast.
One of the fastest-growing categories: land owned by the 100 largest private landowners. Was 28 million acres in 2008, is about 40 million acres now—slightly larger than the entire state of Florida.
Many thanks to all who sent in this map, found here on Bloomberg.
(Article source: https://bigthink.com/strange-maps/the-us-is-cow-country-and-other-lessons-from-this-land-use-map/)
++++++++++
A new look at sea-level rise projections discovered a threat to coastal internet infrastructure that may come much sooner than expected. 
By Rob Goodier –
Climate change threatens many facets of modern human life, from eroding coastlines, climbing temperatures, and ocean acidification. But these problems extend beyond our natural world — they affect our digital world as well.
"Our findings are clear," Paul Barford, a computer science professor and the University of Wisconsin-Madison told Popular Mechanics. "A good deal of internet infrastructure will be underwater in the next 15 years."
In a study, Barford and his team discovered that more than 4,000 miles of buried fiber optic cable may be underwater and 1,100 nodes may be surrounded by water in just 15 years. To put that in perspective, New York City, one of the most at-risk metropolitan areas, would lose nearly 20 percent of its metro conduit and 32 percent of its long-haul conduit to rising sea levels. That's enough to cripple internet access in the area.
What We Could Lose
To come to this concerning conclusion, researchers compared two datasets. One was the Internet Atlas, a map charting the physical location of the internet. This map geocodes infrastructure from more than 1,500 internet service providers around the world.
The researchers focused on two kinds of infrastructure: buried conduit, which includes long-haul and metro fiber; and nodes, including landing points where deep sea transoceanic fiber comes ashore, data centers, colocation facilities, and points of presence that house servers, routers, and other hardware. On the outside, nodes can look like small huts and nondescript buildings, but on the inside they are the points where buried cables terminate.
The other piece of data was the National Oceanic and Atmospheric Administration's projection of sea level rise inundation. NOAA's data refashions the world and its coastlines 100 years in the future, drawing on published research to describe a range of best- and worst-case scenarios. The data they use predicted a best-case rise of one foot and a worst-case rise of eight feet. Barford and his team used a range between one foot and six feet.
What they found wasn't good. In the near term, internet infrastructure would experience a "devastating impact." That's because nodes are often clustered at low-elevations around dense populations. In fact, the study found that most of the damage could occur within 15 years, regardless of the scenario.
(For the balance of this article please visit: https://www.popularmechanics.com/technology/infrastructure/a22454576/climate-change-internet-damage/)
++++++++++
++++++++++
++++++++++
++++++++++

A new study has found that new ultra-high-strength MRIs can cause toxic mercury to leak from amalgam fillings (Credit: icefront/Depositphotos).
The fact mercury makes up roughly 50 percent of the content of dental amalgam is a contentious subject for many, and a new study that found MRIs can release the toxic heavy metal from fillings is sure to give those in the anti-amalgam camp even more to chew on. But before you start digging all the fillings from your teeth with a chisel, it's worth noting that this effect was only found to relate to new ultra-high-strength MRIs.
Most current MRI machines are rated as 1.5-T and 3-T, where the 'T' stands for Tesla, the unit of measurement used to describe the strength of an MRI's magnet. Any mercury leakage as a result of exposure to a 1.5-T or 3-T MRI is minimal, however, there are new 7-T MRI machines capable of producing more detailed images whose effect on amalgam fillings has not been studied. Dr Selmi Yilmaz and Dr Mehmet Zahit Adişen set out to change that.
"In our study, we found very high values of mercury after ultra-high-field MRI," Dr. Yilmaz says. "This is possibly caused by phase change in amalgam material or by formation of microcircuits, which leads to electrochemical corrosion, induced by the magnetic field."
The researchers began with a collection of teeth, opened two-sided cavities in each and applied amalgam fillings to the cavities. After nine days, three groups of 20 randomly selected teeth were placed in a solution of artificial saliva. One group of teeth was then subjected to 20 minutes of exposure to a 1.5-T MRI, the second was exposed to a 7-T MRI, while the control group of teeth received no exposure.
The artificial saliva from each batch was then analyzed for mercury content and it was found that the 7-T group had approximately four times the mercury levels of the 1.5-T and control groups.
(For more information on this visit: https://newatlas.com/high-strength-mri-mercury-leakage-amalgam/55306/)
++++++++++
by Ned Dymoke –

Flickr user: Amtec Staffing
Ties: they're what the majority of the men in the western working world wear day in, day out, around their necks. Some wear them way too long. Others wear them comically short. Some have bows, some wear bolos. But one widely-circulating study is making one thing certain: they restrict circulation of blood to your brain.
The study, which appeared in the journal Neuroradiology, took place at the University Hospital Schleswig-Holstein in Germany with 30 participants, half of whom had the blood flow to their heads observed while wearing a tie, while the other half went tie-free. The ties actually squeezed the veins that allowed the blood to reach the brain. It cuts off circulation by 7.5%. You might not be acutely aware of this, but it's a sizable percentage; enough to make a potentially fatal difference if you already have high blood pressure (I did some research on this: you'd have to have REALLY high blood pressure to have a tight tie be the catalyst for your demise).
Wearing a tie can also add unneeded pressure to your eyes, which could lead to an early onset of glaucoma. And if you're still of the mindset that wearing a tie makes a difference in professionalism: according to a 2015 study, it only really makes a difference to the person wearing the tie.
(Source: https://bigthink.com/ned-dymoke/wearing-a-tie-cuts-circulation-to-your-brain/)
++++++++++
We explain nothing.
Beautiful Italian town sells homes for $1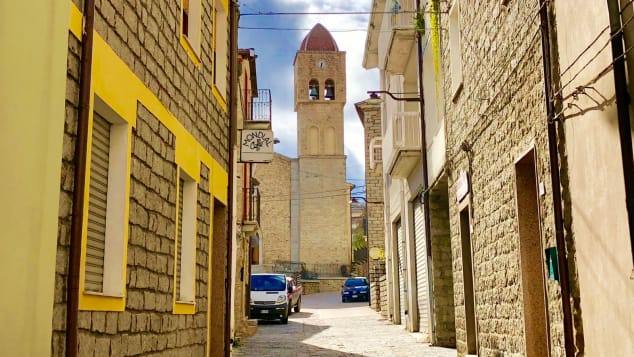 Share This Page
Facebook
Twitter
Linked-In
March 1, 2018 by Monica Vaca, Associate Director, Division of Consumer Response and Operations
The numbers are in, the counts have been made, and today the FTC announced what we heard from you during 2017. Here are some highlights:
This year's top fraud is again Imposter Scams, with nearly 350,000 reports. Nearly 1 in 5 people who reported an imposter scam lost money – a whopping $328 million lost to someone pretending to be a loved one in trouble, a government official, tech support, or someone else who's not who they say they are, but who wants your money.
We heard from nearly 2.7 million people last year. There were fewer debt collection reports in 2017 (23% of all reports), but it's still the top category by a wide margin, followed by identity theft (14%), which overtook imposter scams (13%) for the number two slot in 2017.
For everyone who reported identity theft, credit card fraud tops the list, and continues to grow. Reports of tax fraud are down 46%, but it was still reported by nearly 63,000 people.
Of the more than 1.1 million people who reported fraud, 21% told us they lost a total of more than $905 million. That's an increase of $63 million from 2016.
People reported that scammers mostly contacted them by phone, and they mostly paid for frauds – once again – by wire transfer. But check out the $74 million in losses on credit cards, which are charges that could potentially be disputed and recovered, if done in time.
Median losses tell an interesting story: for all fraud reports in 2017, the median loss was $429. Compare that to a $500 median loss to imposters, a $720 median fraud loss to scams that come in by phone, a $1,710 median loss related to travel, vacations and timeshares. Among military consumers, median losses were higher than the general population — $619.
More younger people reported losing money to fraud than older people – but when people aged 70 and older had a loss, it was a much higher median loss than other groups.
And, based on reports per 100,000 population, the top states for fraud reports were Florida, Georgia and Nevada. For identity theft, it's Michigan, Florida and California.
Have you spotted any scams? If so, tell the FTC – and then come back this time next year to hear what happened during 2018.
Tagged with: credit card, identity theft, imposter, military
Blog Topics:
Money & Credit
++++++++++
Santa Fe, NM – State Auditor Wayne Johnson [recently] released the final audit of a $10.5 million federally-funded project meant to bring broadband connectivity to communities across northern New Mexico. The audit found nearly $1,000,000 in expenses that can't be accounted for, 12.12 miles of missing fiber optic cable worth nearly $200,000, and a lack of financial controls to ensure compliance with laws, regulations, policies, and grant agreements.
Johnson's office continues to look for missing documentation and has served several subpoenas on contractors and vendors who received significant payments from the broadband project.
The entire audit can be found here: https://www.saonm.org/media/audits/821_North_Central_NM_Economic_Development_District_REDI_Net_March_2018.PDF
For more information contact: Enrique C Knell at 505-551-2407.
++++++++++