++++++++++
There are many compelling reasons to use open source software, where the code behind an app is free for anyone to view or contribute to. There's the obvious benefit that it's free to use. It's arguably more secure (thanks to the many eyes on the source code). It's built solely for the benefit of users. And it may have ethical appeal over an app built by, say, a multinational corporation. This in mind, here are 10 of the best open source alternatives to the software we use on our computers every day.
Developed by the Mozilla Foundation, the Firefox web browser has been a mainstay of web users since its release in 2002.
Firefox puts privacy front and center. Its Private Browsing mode not only deletes passwords and cookies after a browsing session, it also detects and blocks tracking software now prevalent on the web.
It's also highly customizable thanks to myriad extensions which can enhance bookmarking and password management, YouTube watching, online shopping and almost anything else you can think to do in a browser.
Its latest release, Firefox Quantum, purports to be twice as fast as before, with a memory footprint 30 percent lighter than Chrome. It's also kinder to your laptop battery than Google's heavyweight browser.
Firefox is available for Windows 7 or later, OS X and MacOS 10.9 or later, and Linux.
Also the work of the Mozilla Foundation, Thunderbird is to email clients as Firefox is to web browsers: a powerful open source alternative to the likes of Outlook and Apple Mail.
As well as email, Thunderbird can be used to read news and blogs thanks to its in-built RSS capabilities.
Like Firefox, Thunderbird can be heavily customized via its suite of add-ons which can add features like instant messaging, calendars or encryption, or simply enhance the look and feel of the app.
And again, just like Firefox, Thunderbird can be downloaded for Windows 7 or later, OS X and MacOS 10.9 or later, and Linux.
3. Instant messaging: Pidgin
Pidgin aims to be the free one-stop shop for all messaging needs, offering support for a number of messaging networks including AIM, Google Talk, ICQ, IRC, Bonjour and XMPP, with support for more via the use of plug-ins. (And forgive us if you're spotting an open source theme, here.)
Sign in to more than one network and you see a unified contacts list so the networks in use are, to all intents and purposes, invisible.
Thanks to its global network of contributors, Pidgin has been translated into a vast number of languages, including Irish, Valencian-Catalan and Belarusian Latin.
The latest release has dropped support for MSN, Myspace and Yahoo chat. It's supported on Windows and Linux.
The ultra-lean and fast VLC player from the VideoLAN Organization has been the go-to media player for open source users since 2001.
VLC plays a host of file types as well as supporting DVD, audio CD and VCD playback. MPEG-2, MPEG-4, H.264, MKV, WebM, WMV and MP3 are among the codecs supported, with more available thanks to (you guessed it) downloadable plug-ins, which can also be used to customize the appearance of the app.
VLC is available for Windows, MacOS and Linux. It's also available for Android, iOS, Apple TV and a host of other operating systems.
5. Text editor: Notepad++
Sometimes a full-blown word processor is too much hassle or not fit for the job. Whether it's jotting down some quick notes to writing reams of (presumably open source) code, a simple text editor may be all you need.
Built as an unofficial homage to Windows' own barebones editor Notepad, Notepad++ adds a number of advanced features from tabbed documents, WYSIWYG editing and syntax highlighting (which is a must for software developers).
Alas, Notepad++ is only available for Windows.
6. Office suite: LibreOffice
But should you need a fully-fledged suite of office apps, the world of open source software has you covered in the shape of LibreOffice. It trumps the open source predecessor Open Office in its superior support for Microsoft Office file formats, including the ability to create and save more recent file types like DOCX and XLSX.
LibreOffice includes a word processor (called Writer, pictured here), spreadsheet software (Calc) and presentation software (Impress) as well as dedicated apps for diagrams and databases.
The software has come a long way over the years, so if you've tried open source office suites in the past and been put off by iffy formatting, modern day LibreOffice may be worth another look.
LibreOffice is available for the Windows, MacOS and Linux triumvirate.
GIMP, which stands for GNU Image Manipulation Program, is an open source alternative to Adobe Photoshop and a powerful tool for photographers, designers or artists needing powerful image creation or editing software. (GNU is a license which makes software freely available.)
It includes numerous powerful features pitched at photographers, including quick fixes for barreling and vignetting, retouching tools, black and white enhancements.
It's an extremely powerful tool which offers a Python development platform to create editing automations. It's available for Windows, MacOS and Linux.
Antivirus package ClamAV detects not only viruses, but also trojans and malware and keeps an eye on email, Office files, PDFs, software signatures and archive files such as Zip and RAR formats among others. It boasts access to a virus database which is updated several times each day.
A number of job-specific third-party tools have been built to work with ClamAV, including firewalls, proxy servers, file transfer tools and POP3 email servers.
ClamAV is available for Windows, Mac and Linux. It needs to be installed via a package or the source code, so it's not as simple as downloading an installer, unfortunately.
9. Password storage: KeePass
Online security is a hotter topic than ever, and with the prevailing wisdom stating not to reuse passwords, keeping on top of all your logins is no easy feat. That's were a password manager like LastPass, 1Password or the open source KeePass comes in.
It's ultra-secure, using both the NSA-approved AES encryption standard and the Twofish algorithm co-designed by Bruce Schneier.
It's not the prettiest, but KeePass is a lightweight yet powerful app worthy of consideration. It's available for Windows, MacOS and Linux, and can be run from a portable USB stick.
10. Operating system: Ubuntu
It's not for the faint of heart, but if you want to go fully open source, your best bet is to run an open source Linux distribution as an alternative to Windows or MacOS.
Perhaps the best-known and most user-friendly version of Linux is Ubuntu, which began life as an offshoot of the Linux distro Debian in 2004. It comes with the afore-mentioned Firefox, Thunderbird and LibreOffice pre-installed.
Unlike other Linux distros, software is easily installed by virtue of Ubuntu Software, essentially a built-in software store (with many of its wares available for free).
Though there's never been an easier time to adopt Linux, caution is nevertheless advised. Replacing your currently-installed operating system straight off the bat isn't advised. A dual-OS setup is a good way to test the waters.
(Source of this, and many other excellent articles: https://newatlas.com/best-open-source-apps/56366/)

++++++++++
The ALLight guys didn't manage to get their self-leveling motorcycle headlight bulb over the line in their first crowdfunding attempt, but they're back, and this time it looks like it's going to happen. It's a simple gadget that replaces your stock headlight bulb with one that stays level in corners.
Many times now, I've railed in these hallowed Web pages about how crappy the average motorcycle headlight is. When you lean over to go around a corner with a fixed headlight, you basically plunge the bit of road you're riding toward into darkness.
These days, the vast majority of full-size motorcycles come with all sorts of fancy safety gear, such as traction control and lean angle-sensitive ABS. Blind spot warnings are on their way, and even side thrusters to push back against any sideways loss of traction. But there are still only one or two bikes on the market whose headlights can look around corners. It's a joke.
Enter the aftermarket. ALLight aims to be the simplest possible solution to this problem. Pull out your current H4 globe, plug in the ALLight H4, and off you go. The process is a little more fiddly for H7 and H11 globes, but not much.
ALLight replaces your terrible standard globes with extra-bright LED projectors, including low and high beams, which are mounted on small brushless gimbal motors, and equipped with inertial measurement gear to work out when the bike is leaning over. When you lean the bike, the headlight stays level, and you can see where you're going instead of making every sharp turn a leap of faith.
Each one is yours for US$140 at the moment on Indiegogo, with a retail price of US$220 looming after crowdfunding. As a motorcycle accessory of such utility, that's not a bad price at all. It's certainly a ton cheaper than something like the J.W. Speaker Adaptive Headlight, plus relevant to a far wider selection of bikes, and we would expect it to be even more effective, too. Beyond that, your next option is to go buy yourself a BMW K1600GT, which has this kind of tech built in.
If ALLight nails this project, it's got a chance to become an absolute must-have accessory in my books. If all goes to plan, backers will receive their Retrofit Projector Bulbs from January 2019. Fingers crossed!
(Source: ALLight Indiegogo via: https://newatlas.com/allight-self-leveling-motorcycle-headlight/56162/)
++++++++++
by Reuben Jackson –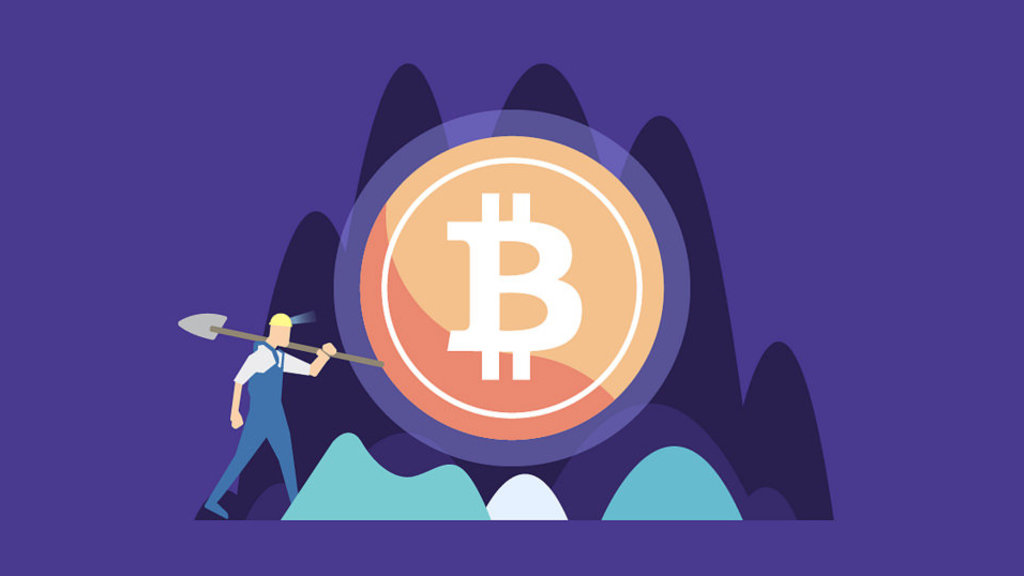 Bitcoin Mining on the Blockchain | by Flickr user Descryptive, Creative Commons
Cryptocurrencies have taken the world by storm. Between January 2017 and December 2017, the price of Bitcoin rose by over 2,000%—from $953 to $20,089.
Right now, the market cap of Bitcoin alone is over $120 billion. However, the most exciting part of blockchain technology isn't Bitcoin rather, the way it can be applied to change the world we live in.
Useful crypto properties
There are a number of reasons that blockchain technology is playing an increasing role in our society. Perhaps the most obvious benefit of the blockchain and the core concept behind it is the fact that it is decentralized which means that there is no requirement for an intermediary or a third party to validate transactions. Instead, they can be carried out automatically using a consensus mechanism.
Because no third-party is required to validate transactions, this massively reduces overhead costs, making blockchain models cheaper and more efficient. In addition, blockchain is immutable, meaning that once data has been entered into it, it's almost impossible to edit, which is a big advantage and increases people's trust in the system.
Finally, one of the most vital properties of blockchain is its extremely high level of security. All transactions on the blockchain are cryptographically secured, making it extremely difficult for hackers to break into them.
Current barriers to crypto mass adoption
Despite these benefits, there are still a number of problems with blockchain that have yet to be solved which are preventing crypto from becoming mainstream. To help it along, we need to look for solutions to these issues.
Price volatility
Over the past couple of years, the price of cryptocurrencies has varied massively. In some cases, cryptocurrencies have lost as much as 50% of their value within a matter of days.
For instance, PayPal was one of the first platforms to accept cryptocurrencies in 2014. However, CFO, John Rainey, has stated that the volatility of crypto is one of the major things that keeps merchants from using them.
In an interview, he said, "If you're a merchant and you have, let's say, a 10 percent margin on a product that you sell and you accept Bitcoin, for example, and the very next day it moves 15 percent, you're now underwater on that transaction… You could have something that appeals to consumers, but if merchants don't accept it, it's of little value. Right now, we don't see a lot of interest from our merchants."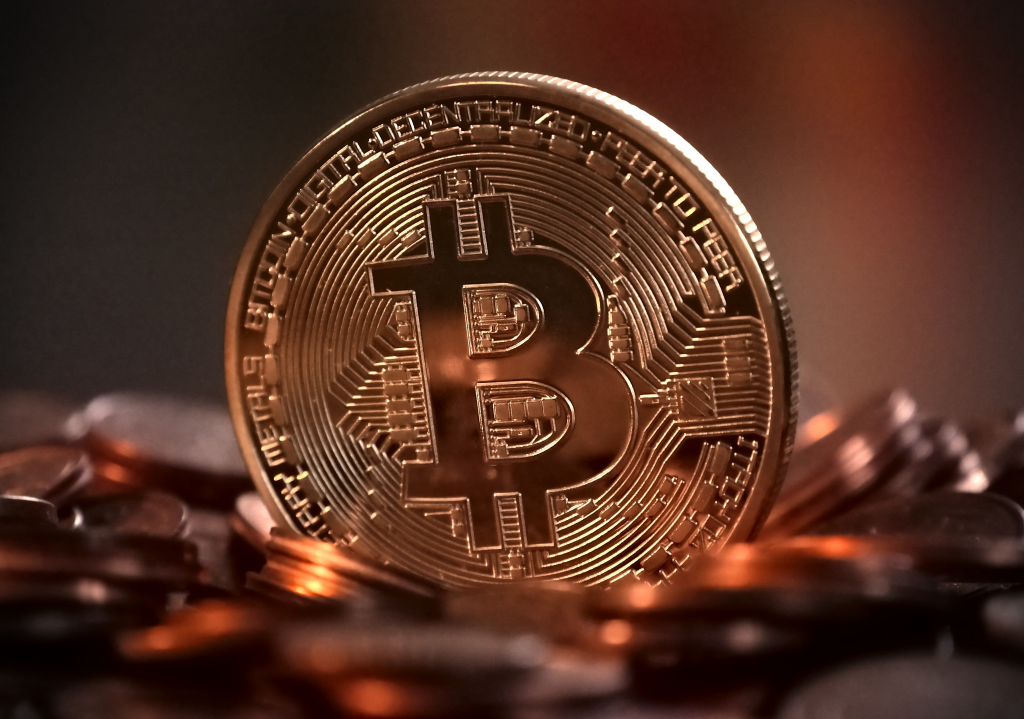 c/o Pexels
Security issues
As the value of cryptocurrencies has risen, so have the number of hackers targeting the most popular crypto exchanges and startups. Because of this, many exchanges have significantly increased their security precautions in order to protect their users. The downside of this is that the increased security has made it all too easy for investors to get locked out of their accounts.
The blockchain tracking company, Chainalysis, have estimated that over 3 million Bitcoins have been lost so far. Since the supply of Bitcoin is finite, this means that over 14% of all the bitcoins that will ever be created are already gone.
Legal uncertainties
Public interest in cryptocurrencies has risen so fast that legal authorities have been unable to keep up. Right now, most cryptocurrencies are not backed by any central government, so each country has wildly different standards and laws in regards to them.
Many people are hesitant to invest in crypto because they don't want to risk investing and then having these standards change drastically or affecting them retroactively.
High barrier to entry
The process of investing in cryptocurrencies can seem complicated – especially for people who have never done such a thing before. Many people simply don't know where to start, and the idea of keeping track of all of their different accounts over a large number of different websites can seem intimidating.
Liquidity issues
One of the biggest issues by far with cryptocurrencies right now is the liquidity problem.
Liquidity is a required element for any market. A lack of liquidity signifies a lack of control, and many people don't want to risk that they won't be able to cash out immediately if something were you go wrong – an issue that several crypto exchanges, including the likes of Bitfinex, have already experienced.
Crypto companies breaking down these barriers
There are an increasing number of companies trying to overcome the current barriers of crypto and encouraging their adoption by the mainstream population.
Elephant is one company reaching to bridge the gap between virtual and physical boundaries in order to solve the liquidity challenge by introducing emerging blockchain applications to secondary markets. The platform is designed to appeal to investors  – both experienced and new  – who want a more stable investment that is tied to 'real' assets.
The platform lowers the barrier to entry for both buyers and sellers and opens the door to investments in shares of the world's most important and interesting pre-IPO private companies, including the likes of BlaBlaCar and IronSource. So far, they have shares of over 20 high-profile pre-IPO companies worth a combined total of over $70 million for sale on the platform and have already amassed over 2,000 registered investors.
Blox is another company trying to simplify the process of investing in cryptocurrencies and making them more accessible and less intimidating for newbie investors.
Essentially, it is a completely free blockchain and crypto portfolio asset management platform that syncs all of wallets and exchanges into a single account. Using their own integrated native token, known as CDT, which users can earn by using Blox to track their portfolio, they can then either trade in tokens or use them to access premium features.
Crypto could be closer to the mainstream than we think
Right now, it might feel like we're a long way off from a world where crypto is mainstream.
However, the industry has come a long way within the past two years alone. With more and more companies working on solutions to solve some of crypto's biggest problems and making it more practical for real-world application, it could be closer than we've been led to believe.
There have even been rumors that big companies like Amazon are planning on jumping onto the crypto bandwagon. The retail giant has released no official statements on the topic, but its recent purchases of domain names including AmazonEthereum.com, AmazonCryptocurrency.com, and AmazonCryptocurrencies.com, suggest that it could be gearing up to become more involved in this growing industry.
Amazon is also pushing its 'Blockchain on AWS' platform that provides users with the resources they need to experiment with blockchain networks and deploy solutions. Qtum is an example of one blockchain platform that has recently become available through Amazon Web Services (AWS). Qtum is a decentralized, open source smart contracts platform that aims to completely revolutionize the way that smart contracts are viewed, developed, and used.
This launch will enable AWS users to access the platform and use it to develop and launch their own smart contracts by using Amazon Machine Image (AMI), without having to go outside of the platform.
Having Qtum available on the Amazon platform has already served as a huge boost for the QTUM cryptocurrency. And this is just the beginning. Over the next few years, it's likely that Amazon will become increasingly interested in the potential of the blockchain.
Who knows…within a few years, buying a loaf of bread with Bitcoin could be the new norm.
(Source of this article, and to watch videos relating to Bitcoin visit: https://bigthink.com/reuben-jackson/bitcoin-is-closer-to-breaking-into-the-mainstream-than-ever-before/)
++++++++++
Natural blue clay may kill germs in wounds
For centuries, various cultures have used clay as a remedy for infections. Now, scientists from Arizona State University (ASU) and the Mayo Clinic have determined that blue clay in particular may indeed be effective at treating infected wounds.
The study builds on previous ASU research, which indicated that the chemically-reduced iron and aluminum in blue clay from Oregon was capable of killing free-floating bacteria. In the new study, a solution containing the clay was also shown to be effective when used on biofilms made up of harmful bacteria such as Escherichia coli and Staphylococcus aureus.
Basically self-supporting colonies of bacteria, such biofilms are present in about two thirds of infected wounds seen by physicians. Because they take the form of a coating that protects the microbes within, they're often resistant to antibiotics.
++++++++++
Pixabay Commons
You may think that drinking one or two alcoholic beverages per day isn't so bad. You might even believe moderate drinking is healthy—after all, it seems like every few months there's a new study in the news linking alcohol consumption to a healthier heart, longer lifespan and decreased risk of diseases like diabetes.
But forget all that for now. A new study on global alcohol consumption, said to be the largest and most detailed of its kind, says the "safest level of drinking is none."
Alcohol abstinence is "in conflict with most health guidelines, which espouse health benefits associated with consuming up to two drinks per day," the study authors wrote. "Alcohol use contributes to health loss from many causes and exacts its toll across the lifespan, particularly among men."
The study, published in The Lancet, used global data from the Global Burden of Disease report to analyze the effects that alcohol consumption had on 23 health conditions and alcohol-related risks among people ages 15 to 95 in 195 countries between 1990 and 2016.
The data showed:
Alcohol led to 2.8 million deaths in 2016
Alcohol was the leading risk factor in premature deaths in 2016, accounting for one in 10 deaths
One-third of people worldwide drink regularly (25% of women, 39% of men)
The global average number of daily drinks is 1.7 for men and 0.7 for women
The top 10 heaviest-drinking countries are all in Europe, with Romania leading the pack at an average 8.2 daily drinks among all men, and an astounding 12 drinks per day among men ages 45 to 59. The researchers defined a standard drink as one that contains 10 grams of alcohol, which is equivalent to a 12-ounce beer that's 3.5 percent alcohol by volume.
Globally, the most common causes of alcohol-related death among those ages 15 to 49 were road injuries, self-harm and tuberculosis. For people ages 50 and up, it was cancer.
"Alcohol poses dire ramifications for future population health in the absence of policy action today. Our results indicate that alcohol use and its harmful effects on health could become a growing challenge as countries become more developed, and enacting or maintaining strong alcohol control policies will be vital," Emmanuela Gakidou, the report's senior author, told The Guardian.
"Worldwide we need to revisit alcohol control policies and health programmes, and to consider recommendations for abstaining from alcohol. These include excise taxes on alcohol, controlling the physical availability of alcohol and the hours of sale, and controlling alcohol advertising. Any of these policy actions would contribute to reductions in population-level consumption, a vital step toward decreasing the health loss associated with alcohol use."
(For the balance of this article see: https://bigthink.com/stephen-johnson/no-amount-of-alcohol-is-safe-warns-new-global-study/)
++++++++++
In 1973, a computer program was developed at MIT to model global sustainability. Instead, it predicted that by 2040 our civilization would end. While many in history have made apocalyptic predictions that have so far failed to materialize, what the computer envisioned in the 1970s has by and large been coming true. Could the machine be right?
Why the program was created
The prediction, which recently re-appeared in Australian media, was made by a program dubbed World One. It was originally created by the computer pioneer Jay Forrester, who was commissioned by the Club of Rome to model how well the world could sustain its growth. The Club of Rome is an organization comprised of thinkers, former world heads of states, scientists, and UN bureaucrats with the mission to "promote understanding of the global challenges facing humanity and to propose solutions through scientific analysis, communication, and advocacy."
The predictions
What World One showed was that by 2040 there would be a global collapse if the expansion of the population and industry was to continue at the current levels.
As reported by the Australian broadcaster ABC, the model's calculations took into account trends in pollution levels, population growth, the amount of natural resources and the overall quality of life on Earth. The model's predictions for the worsening quality of life and the dwindling natural resources have so far been unnervingly on target.
In fact, 2020 is the first milestone envisioned by World One. That's when the quality of life is supposed to drop dramatically. The broadcaster presented this scenario that will lead to the demise of large numbers of people:
"At around 2020, the condition of the planet becomes highly critical. If we do nothing about it, the quality of life goes down to zero. Pollution becomes so seriously it will start to kill people, which in turn will cause the population to diminish, lower than it was in the 1900. At this stage, around 2040 to 2050, civilised life as we know it on this planet will cease to exist."
Alexander King, the then-leader of the Club of Rome, evaluated the program's results to also mean that nation-states will lose their sovereignty, forecasting a New World Order with corporations managing everything.
"Sovereignty of nations is no longer absolute," King told ABC. "There is a gradual diminishing of sovereignty, little bit by little bit. Even in the big nations, this will happen."
How did the program work?
World One, the computer program, looked at the world as one system. The report called it "an electronic guided tour of our behavior since 1900 and where that behavior will lead us." The program produced graphs that showed what would happen to the planet decades into the future. It plotted statistics and forecasts for such variables as population, quality of life, the supply of natural resources, pollution, and more. Following the trend lines, one could see where the crises might take place.
Can we stave off disaster?
As one measure to prevent catastrophe, the Club of Rome predicted some nations like the U.S. would have to cut back on their appetites for gobbling up the world's resources. It hoped that in the future world, prestige would stem from "low consumption"—one fact that has so far not materialized. Currently, nine in ten people around the world breathe air that has high levels of pollution, according to data from the World Health Organization (WHO). The agency estimates that 7 million deaths each year can be attributed to pollution.
Here, Parag Khanna gets into the specifics of what the world may be like in the near future, if we don't change course:
(Source, and to watch the video, please visit: https://bigthink.com/paul-ratner/in-1973-an-mit-computer-predicted-the-end-of-civilization-so-far-its-on-target/)
++++++++++
With space at a serious premium in many cities, some think that downsizing may be the answer to housing growing populations. Few homes come much smaller than the Tikku (which is Finnish for Stick), by architect Marco Casagrande (ironic name ¿no?). It has a footprint of just 2.5 x 5 m (8.2 x 16.4 ft), making it roughly the size of a standard car parking space.
The Tikku was recently built for Helsinki Design Week 2017 and has a total floorspace of 37.5 sq m (403 sq ft), split over three floors. The prototype model shown is divided into a work area on the first floor, a bedroom upstairs, and a small greenhouse/living space on the top floor.
It includes a dry toilet and electricity comes from solar power, but there's no running water or kitchen. The idea is that thanks to its location in a city, the occupant should have easy access to water and food and whatever else they need.
However, Casagrande has bigger plans for the Tikku and envisions it also serving as an office, shop, workshop, hotel, and more, swapping out the interior and amenities to suit. He's already started selling units and the starting price for a basic model comes in at €35,000 (US$41,500), not including transportation costs (nor of course some land to put it on).
Casagrande reports that it can be built within a night and that its CLT (cross-laminated timber) construction also means that no insulation is required, even during a Finnish winter.
"CLT is five times lighter that reinforced concrete," says Casagrande. "With normal streets Tikku does not require any foundation, it will just simply stand on the street. There is a sand-box in bottom balancing the building. 10 cm [4 in] CLT is plenty for the structure and 20 cm [8 in] CLT is sufficient even for cold winters. No added insulation is needed."
The Tikku isn't the first parking space-sized home we've seen but seems a bit more practical than the SCADpad, even if it isn't for everyone.
++++++++++
Sitting in middle of southern Pacific Ocean around 5,000 km, (3,100 mi) from the nearest major population center, you might think that the uninhabited Henderson Island would appear relatively untouched. It is, after all, only visited by humans every five to ten years for research. The latest scientists to set foot on the remote coral atoll found a nasty surprise, however, discovering the highest density of plastic waste reported anywhere on the planet.
The amount of plastic waste washing around in the ocean is a huge problem, one that the Ocean Cleanup Project hopes to help solve when it tackles the Great Pacific Garbage Patch next year. The world produces more than 300 million tons of plastic each year, according to Jennifer Lavers, a research scientist at the University of Tasmania's Institute for Marine and Antarctic Studies, much of which is never recycled and ends up bobbing about in the ocean instead.
Lavers led a research team to Henderson Island to find its beaches awash with vast amounts of trash. Counting the rubbish, the team calculated a concentration of 671 items per square meter (10 sq ft), the highest density ever recorded, which equates to an estimated 37.7 million pieces spread over the whole island.
"Based on our sampling at five sites we estimated that more than 17 tons of plastic debris has been deposited on the island, with more than 3,570 new pieces of litter washing up each day on one beach alone," Lavers says. "It's likely that our data actually underestimates the true amount of debris on Henderson Island as we were only able to sample pieces bigger than two millimeters down to a depth of 10 centimeters (0.08 and 4 in), and we were unable to sample along cliffs and rocky coastline."
The scientists say that the island's location close to the center of the ocean current known as the South Pacific Gyre is what places it in harm's way, catching debris that floats over from South America or pieces of plastic trash left behind by fishing boats.
"What's happened on Henderson Island shows there's no escaping plastic pollution even in the most distant parts of our oceans," Lavers says. "Far from being the pristine 'deserted island' that people might imagine of such a remote place, Henderson Island is a shocking but typical example of how plastic debris is affecting the environment on a global scale."
(To see the video visit: https://newatlas.com/highest-density-plastic-waste-island/49550/)
++++++++++
Cheap, durable and multifunctional, plastic is one of humanity's most successful inventions. From the 1950s to 2015, we've produced 8.3 billion metric tons of the stuff. By now, it's everywhere. It's also non-biodegradable. And that's devastating the environment. Only 9% of all plastic waste has been recycled, and another 12% has been incinerated. That means that almost 80%—nearly 6.3 billion tons—has turned into waste with no half-life to speak of: condemned to an eternity as landfill, litter or ocean-clogging junk.
Every year, plastic kills around 1 million seabirds, 100,000 sea mammals and inestimable numbers of fish. The volume of plastic trash in the world's oceans is currently estimated to be around 150 million tons. No less than eight million tons are added to that every year—that's one truckload every minute. Between 0.5 and 2.75 million tons come from rivers alone.
Large rivers are particularly efficient conveyors of plastic waste to the oceans, especially in countries lacking a well-developed waste management infrastructure. Up to 95% of river-borne plastic comes from just 10 rivers, scientists at the Helmholtz Center for Environmental Research in Leipzig, Germany have found.
The scientists analysed data on both microplastic debris (<5mm) such as beads and fibres, as well as microplastic objects (plastic bottles, bags, etc.) from 79 sampling sites on 57 of the world's largest rivers, singling out the 10 mapped out here as the biggest culprits, due to "mismanagement of plastic waste in their watersheds".
As this map shows, eight of the rivers are in Asia.
Four are solely in China:
The Yangtze, which flows into the East China Sea.
The Hai He and the Yellow River, both debouching in the Yellow Sea.
The Pearl River, going into the South China Sea.
Two others closely involve China:
The Amur rises in Russia and flows into the Sea of Okhotsk, but for a large part of its course forms the border with China (where it's called Heilong Jang).
The Mekong rises in China, but touches or crosses Myanmar, Laos, Thailand, Cambodia and Vietnam on its way to the South China Sea.
Two flow through the Indian subcontinent:
The Indus, which rises in China and crosses India, but mainly runs through Pakistan, ending in the Arabian Sea.
The Ganges, flowing through India and Bangladesh, into the Bay of Bengal.
The two non-Asian rivers are both in Africa:
The Nile, with two sources in Ethiopia (Blue Nile) and Rwanda (White Nile) and flowing through Uganda, South Sudan, Sudan and Egypt towards the Mediterranean.
The Niger, rising in Guinea and flowing through Mali, Niger, Benin and Nigeria into the Gulf of Guinea.
Not all of these rivers are equally guilty. As the graph below shows, the Yangtze is the main culprit, ejecting around 1.5 million tonnes of plastic into the East China Sea. That's more than the other nine rivers combined.
While awareness of the issue is rising, plastic pollution itself is still on the increase as well. In 2016, 480 billion plastic bottles were sold globally. By 2021, that figure will be close to 540 billion. Fewer than half of that total is currently recycled.
If current trends continue, the amount of plastic dumped into the ocean will increase from one truckload every minute today to one every 15 seconds in 2050, by which time plastic waste will literally outweigh all the fish in the ocean.
However, as the scientists from Leipzig point out, quick fixes are possible. Focusing waste management efforts on just these 10 rivers could put a serious dent in the plastic pollution trend. Halving the discharge of plastic waste in Yangtze, Ganges, Niger and the other seven rivers listed above would reduce the global flow of river-borne plastic into the oceans by no less than 45%.
Map found here at the Daily Mail. Graph found here on Scientific American's Twitter feed.

(Source of this article: https://bigthink.com/strange-maps/these-10-rivers-carry-95-of-all-plastic-into-the-ocean/)

++++++++++
The U.S. is Cow Country, and other lessons from this land use map
Yes, this is America. The borders are all new, but the areas are correct; this is a map of land use in the contiguous United States, each category corralled into a homogenous rectangle. As you can see, humans have a minority stake in the nation. The U.S. is Cow Country.
Of course, this is not what America really looks like. The 1.9 billion acres in the coterminous states are a coast-to-coast jumble of residential areas, industrial zones, farmlands and more. This map gives all that the Ursus Wehrli treatment.
Mr Wehrli is a Swiss artist with an obsessive-compulsive bent. He produces before-and-after images of, among other things: alphabet soup, alphabetized; a parking lot full of cars, rearranged according to color; or René Magritte's famous It's raining men painting (1), with the bowler-hatted gentlemen lined up in three size categories.
The results are strangely satisfying 'tidied-up' images, and so is this map, regimenting statistical data into coherent cartographic cohorts. It doesn't even look too much out of order, given that most U.S. states are at least partially rectangular in shape anyway. The result: an illuminating overview of land management in the Lower 48.
The map is based on the six major land use (MLU) categories as defined by the U.S. Department of Agriculture, but also shows various subdivisions.
Pasture/range
654 million acres (about 35% of the total)
Judging by land use, the U.S. is dominated by cattle. More than one-third of the area of the contiguous states is given up to pasture—more than any other land use type. Most of it is for cows, with much smaller areas nibbled by horses, and sheep/goats/other.
About a quarter of pastureland is federally administered, mainly in the western states.
Adding up pasture and cropland used to produce feed (124.7 million acres), cattle dominate 41% of all land in the contiguous U.S.
Forest
539 million acres (28.5%)
These are forested areas outside of parks and reserves. About a quarter of the contiguous states are covered in these unprotected wooded areas.
About 11 million acres of timber are harvested every year, but thanks to regrowth, U.S. timber stock grew by about 1% per annum from 2007 to 2012.
The largest private owner of timberlands in the U.S. is a company called Weyerhaeuser. It owns 12.4 million acres or 2.3% of all available timber. Put differently: that's an area almost the size of West Virginia (or, on this map, a private fiefdom spanning the Arizona-New Mexico border).
Cropland
More of it is used for livestock feed (127 million acres) than for human consumption (77 million acres).
Most of the land planted with food we eat is covered by wheat, followed by soybeans, peanuts and oilseeds.
More land is dedicated to sugarcane and sugarbeets and maple syrup than to vegetables.
More than a third of the entire corn crop, or around 38 million acres, is dedicated to ethanol, for bio-diesel.
Around 21.5 million acres are planted with wheat for export, 63 million acres are used for growing other grain and feed exports.
Special use
Most of this is nature reserves, either state or national parks (15 and 29 million acres, respectively), but most of all federal wilderness areas (64 million acres).
Military areas cover around 25 million acres. That's about the size of Ohio.
Perhaps surprisingly, rural highways cover no less than 21 million acres. Farmsteads add up to 8 million acres, almost enough to cover New Hampshire.
Airports and railroads cover 3 million acres each, equal to the area of Connecticut (each) or Vermont (together).
Miscellaneous
Swamps, marshes, deserts, non-harvestable forests and generally any barren land of low economic value. Most of this category (about 50 million acres) is made up of rural residential lands.
Urban
About four in five Americans live in urban areas, which is about the size of the Northeast. Sounds like a good balance with nature. But urban areas have quadrupled in size since 1945, and are adding about a million acres—that's four of the squares on this map—each year.
For reference, the map indicates the approximate outlines of state borders and, in thinner white lines, a grid of squares with an area of 250,000 acres each.
For instance, that's the area covered by Christmas trees (conveniently corralled into one location on the coast of Georgia for this map).
Double that area is covered by tobacco plants (half a million acres), and double again by flowers (a million acres), both growing on the shores of North Carolina.
Double again: America's One Giant Golf Course, taking up 2 million acres on South Carolina's central coast.
One of the fastest-growing categories: land owned by the 100 largest private landowners. Was 28 million acres in 2008, is about 40 million acres now—slightly larger than the entire state of Florida.
Many thanks to all who sent in this map, found here on Bloomberg.
(Article source: https://bigthink.com/strange-maps/the-us-is-cow-country-and-other-lessons-from-this-land-use-map/)
++++++++++
A new look at sea-level rise projections discovered a threat to coastal internet infrastructure that may come much sooner than expected. 
By Rob Goodier –
Climate change threatens many facets of modern human life, from eroding coastlines, climbing temperatures, and ocean acidification. But these problems extend beyond our natural world — they affect our digital world as well.
"Our findings are clear," Paul Barford, a computer science professor and the University of Wisconsin-Madison told Popular Mechanics. "A good deal of internet infrastructure will be underwater in the next 15 years."
In a study, Barford and his team discovered that more than 4,000 miles of buried fiber optic cable may be underwater and 1,100 nodes may be surrounded by water in just 15 years. To put that in perspective, New York City, one of the most at-risk metropolitan areas, would lose nearly 20 percent of its metro conduit and 32 percent of its long-haul conduit to rising sea levels. That's enough to cripple internet access in the area.
What We Could Lose
To come to this concerning conclusion, researchers compared two datasets. One was the Internet Atlas, a map charting the physical location of the internet. This map geocodes infrastructure from more than 1,500 internet service providers around the world.
The researchers focused on two kinds of infrastructure: buried conduit, which includes long-haul and metro fiber; and nodes, including landing points where deep sea transoceanic fiber comes ashore, data centers, colocation facilities, and points of presence that house servers, routers, and other hardware. On the outside, nodes can look like small huts and nondescript buildings, but on the inside they are the points where buried cables terminate.
The other piece of data was the National Oceanic and Atmospheric Administration's projection of sea level rise inundation. NOAA's data refashions the world and its coastlines 100 years in the future, drawing on published research to describe a range of best- and worst-case scenarios. The data they use predicted a best-case rise of one foot and a worst-case rise of eight feet. Barford and his team used a range between one foot and six feet.
What they found wasn't good. In the near term, internet infrastructure would experience a "devastating impact." That's because nodes are often clustered at low-elevations around dense populations. In fact, the study found that most of the damage could occur within 15 years, regardless of the scenario.
(For the balance of this article please visit: https://www.popularmechanics.com/technology/infrastructure/a22454576/climate-change-internet-damage/)
++++++++++
++++++++++
++++++++++
++++++++++

A new study has found that new ultra-high-strength MRIs can cause toxic mercury to leak from amalgam fillings (Credit: icefront/Depositphotos).
The fact mercury makes up roughly 50 percent of the content of dental amalgam is a contentious subject for many, and a new study that found MRIs can release the toxic heavy metal from fillings is sure to give those in the anti-amalgam camp even more to chew on. But before you start digging all the fillings from your teeth with a chisel, it's worth noting that this effect was only found to relate to new ultra-high-strength MRIs.
Most current MRI machines are rated as 1.5-T and 3-T, where the 'T' stands for Tesla, the unit of measurement used to describe the strength of an MRI's magnet. Any mercury leakage as a result of exposure to a 1.5-T or 3-T MRI is minimal, however, there are new 7-T MRI machines capable of producing more detailed images whose effect on amalgam fillings has not been studied. Dr Selmi Yilmaz and Dr Mehmet Zahit Adişen set out to change that.
"In our study, we found very high values of mercury after ultra-high-field MRI," Dr. Yilmaz says. "This is possibly caused by phase change in amalgam material or by formation of microcircuits, which leads to electrochemical corrosion, induced by the magnetic field."
The researchers began with a collection of teeth, opened two-sided cavities in each and applied amalgam fillings to the cavities. After nine days, three groups of 20 randomly selected teeth were placed in a solution of artificial saliva. One group of teeth was then subjected to 20 minutes of exposure to a 1.5-T MRI, the second was exposed to a 7-T MRI, while the control group of teeth received no exposure.
The artificial saliva from each batch was then analyzed for mercury content and it was found that the 7-T group had approximately four times the mercury levels of the 1.5-T and control groups.
(For more information on this visit: https://newatlas.com/high-strength-mri-mercury-leakage-amalgam/55306/)
++++++++++
by Ned Dymoke –

Flickr user: Amtec Staffing
Ties: they're what the majority of the men in the western working world wear day in, day out, around their necks. Some wear them way too long. Others wear them comically short. Some have bows, some wear bolos. But one widely-circulating study is making one thing certain: they restrict circulation of blood to your brain.
The study, which appeared in the journal Neuroradiology, took place at the University Hospital Schleswig-Holstein in Germany with 30 participants, half of whom had the blood flow to their heads observed while wearing a tie, while the other half went tie-free. The ties actually squeezed the veins that allowed the blood to reach the brain. It cuts off circulation by 7.5%. You might not be acutely aware of this, but it's a sizable percentage; enough to make a potentially fatal difference if you already have high blood pressure (I did some research on this: you'd have to have REALLY high blood pressure to have a tight tie be the catalyst for your demise).
Wearing a tie can also add unneeded pressure to your eyes, which could lead to an early onset of glaucoma. And if you're still of the mindset that wearing a tie makes a difference in professionalism: according to a 2015 study, it only really makes a difference to the person wearing the tie.
(Source: https://bigthink.com/ned-dymoke/wearing-a-tie-cuts-circulation-to-your-brain/)
++++++++++
We explain nothing.
Beautiful Italian town sells homes for $1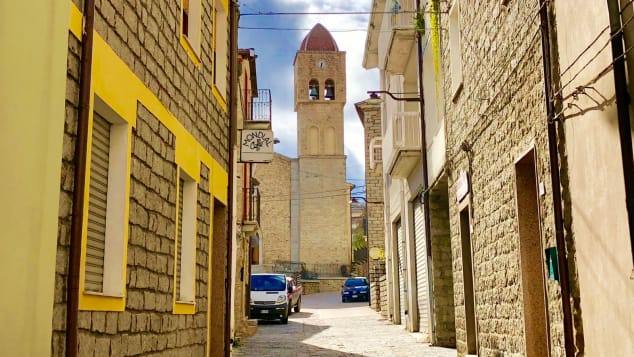 Share This Page
Facebook
Twitter
Linked-In
March 1, 2018 by Monica Vaca, Associate Director, Division of Consumer Response and Operations
The numbers are in, the counts have been made, and today the FTC announced what we heard from you during 2017. Here are some highlights:
This year's top fraud is again Imposter Scams, with nearly 350,000 reports. Nearly 1 in 5 people who reported an imposter scam lost money – a whopping $328 million lost to someone pretending to be a loved one in trouble, a government official, tech support, or someone else who's not who they say they are, but who wants your money.
We heard from nearly 2.7 million people last year. There were fewer debt collection reports in 2017 (23% of all reports), but it's still the top category by a wide margin, followed by identity theft (14%), which overtook imposter scams (13%) for the number two slot in 2017.
For everyone who reported identity theft, credit card fraud tops the list, and continues to grow. Reports of tax fraud are down 46%, but it was still reported by nearly 63,000 people.
Of the more than 1.1 million people who reported fraud, 21% told us they lost a total of more than $905 million. That's an increase of $63 million from 2016.
People reported that scammers mostly contacted them by phone, and they mostly paid for frauds – once again – by wire transfer. But check out the $74 million in losses on credit cards, which are charges that could potentially be disputed and recovered, if done in time.
Median losses tell an interesting story: for all fraud reports in 2017, the median loss was $429. Compare that to a $500 median loss to imposters, a $720 median fraud loss to scams that come in by phone, a $1,710 median loss related to travel, vacations and timeshares. Among military consumers, median losses were higher than the general population — $619.
More younger people reported losing money to fraud than older people – but when people aged 70 and older had a loss, it was a much higher median loss than other groups.
And, based on reports per 100,000 population, the top states for fraud reports were Florida, Georgia and Nevada. For identity theft, it's Michigan, Florida and California.
Have you spotted any scams? If so, tell the FTC – and then come back this time next year to hear what happened during 2018.
Tagged with: credit card, identity theft, imposter, military
Blog Topics:
Money & Credit
++++++++++
Santa Fe, NM – State Auditor Wayne Johnson [recently] released the final audit of a $10.5 million federally-funded project meant to bring broadband connectivity to communities across northern New Mexico. The audit found nearly $1,000,000 in expenses that can't be accounted for, 12.12 miles of missing fiber optic cable worth nearly $200,000, and a lack of financial controls to ensure compliance with laws, regulations, policies, and grant agreements.
Johnson's office continues to look for missing documentation and has served several subpoenas on contractors and vendors who received significant payments from the broadband project.
The entire audit can be found here: https://www.saonm.org/media/audits/821_North_Central_NM_Economic_Development_District_REDI_Net_March_2018.PDF
For more information contact: Enrique C Knell at 505-551-2407.
++++++++++