++++++++++
–

"I'm just not a math person." This trite statement suggests some people don't have an innate ability to succeed at math.
But math ability is not genetically determined and this myth only strengthens America's growing math anxiety.
How do people get so good at math? In a word, practice.
Americans have a love-hate relationship with mathematics. On the one hand, we understand that success in our technology-dependent world requires proficiency in mathematics, and if we don't cultivate this proficiency in students, we may languish behind those who do. On the other hand, we're just bad at it.
Research seems to support this view. The National Assessment of Educational Progress found that, in 2015, just 25 percent of 12th graders performed at or above proficiency in mathematics. Nor are we doing well when compared to other countries. The United States' mathematics performance score (474 mean score) falls below the average for all OECD countries (494). Meanwhile, Japan, China, and Singapore are crushing it (mean scores 539, 540, and 564 respectively).
Is it any wonder that the refrain "I'm not a math person" has become hackneyed in America? But this defense contains a troubling subtext: Some people are born good at math, some aren't, and the speaker is the latter. This is simply untrue.
In his conversation with Richard Dawkins, Neil deGrasse Tyson explains why: "If there's any one subject that the greatest number of people say, 'I was never good at insert a topic,' it's going to be math. So I say to myself, 'If our brain were wired for logical thinking, then math would be everyone's easiest subject, and everything else would be harder.' I'm kind of forced to conclude that our brain is not wired for logic."
Tyson's right. The brain is (mostly) not hardwired for mathematics. But if that's the case, then where did the myth of the math person come from, and how can we correct for it?
++++++++++
Drones called in to save the Great Wall of China
++++++++++
++++++++++
The gas off-road version of the Comanche, with the optional long-travel independent front suspension package.
++++++++++
Termites were building these mounds when humans were building Egypt's pyramids.
++++++++++
++++++++++
New sphinx uncovered in Egypt
++++++++++
++++++++++
++++++++++
It was just last year that we heard about the Plimp, a sort of plane/blimp/helicopter hybrid drone manufactured by Egan Airships. As was hinted at then, the Seattle-based company has now officially announced that it's working on a passenger-carrying variant known as the Model J.
++++++++++
++++++++++
++++++++++
++++++++++
++++++++++
++++++++++
++++++++++
++++++++++
++++++++++
++++++++++
by Reuben Jackson –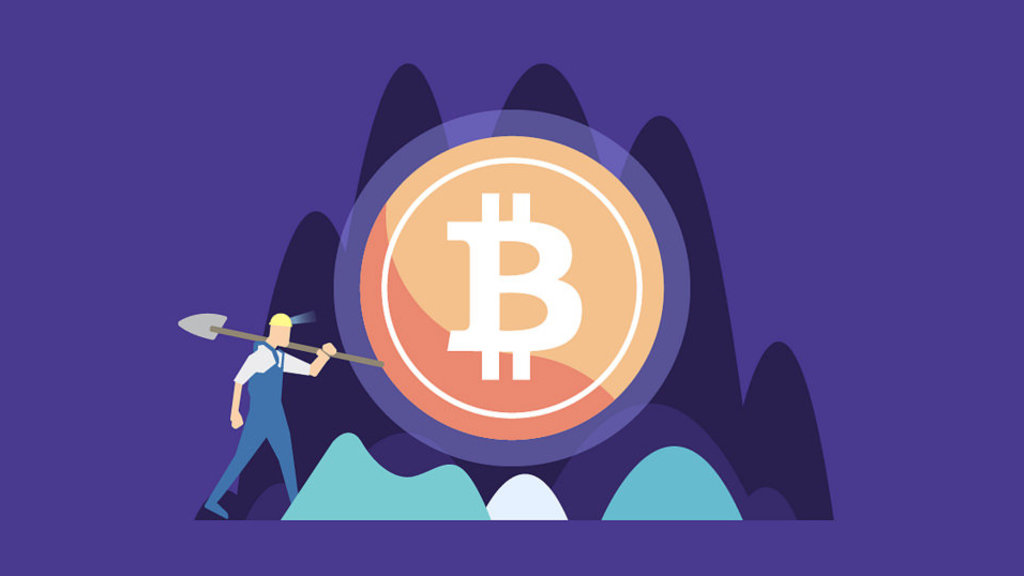 Bitcoin Mining on the Blockchain | by Flickr user Descryptive, Creative Commons
Cryptocurrencies have taken the world by storm. Between January 2017 and December 2017, the price of Bitcoin rose by over 2,000%—from $953 to $20,089.
Right now, the market cap of Bitcoin alone is over $120 billion. However, the most exciting part of blockchain technology isn't Bitcoin rather, the way it can be applied to change the world we live in.
Useful crypto properties
There are a number of reasons that blockchain technology is playing an increasing role in our society. Perhaps the most obvious benefit of the blockchain and the core concept behind it is the fact that it is decentralized which means that there is no requirement for an intermediary or a third party to validate transactions. Instead, they can be carried out automatically using a consensus mechanism.
Because no third-party is required to validate transactions, this massively reduces overhead costs, making blockchain models cheaper and more efficient. In addition, blockchain is immutable, meaning that once data has been entered into it, it's almost impossible to edit, which is a big advantage and increases people's trust in the system.
Finally, one of the most vital properties of blockchain is its extremely high level of security. All transactions on the blockchain are cryptographically secured, making it extremely difficult for hackers to break into them.
Current barriers to crypto mass adoption
Despite these benefits, there are still a number of problems with blockchain that have yet to be solved which are preventing crypto from becoming mainstream. To help it along, we need to look for solutions to these issues.
Price volatility
Over the past couple of years, the price of cryptocurrencies has varied massively. In some cases, cryptocurrencies have lost as much as 50% of their value within a matter of days.
For instance, PayPal was one of the first platforms to accept cryptocurrencies in 2014. However, CFO, John Rainey, has stated that the volatility of crypto is one of the major things that keeps merchants from using them.
In an interview, he said, "If you're a merchant and you have, let's say, a 10 percent margin on a product that you sell and you accept Bitcoin, for example, and the very next day it moves 15 percent, you're now underwater on that transaction… You could have something that appeals to consumers, but if merchants don't accept it, it's of little value. Right now, we don't see a lot of interest from our merchants."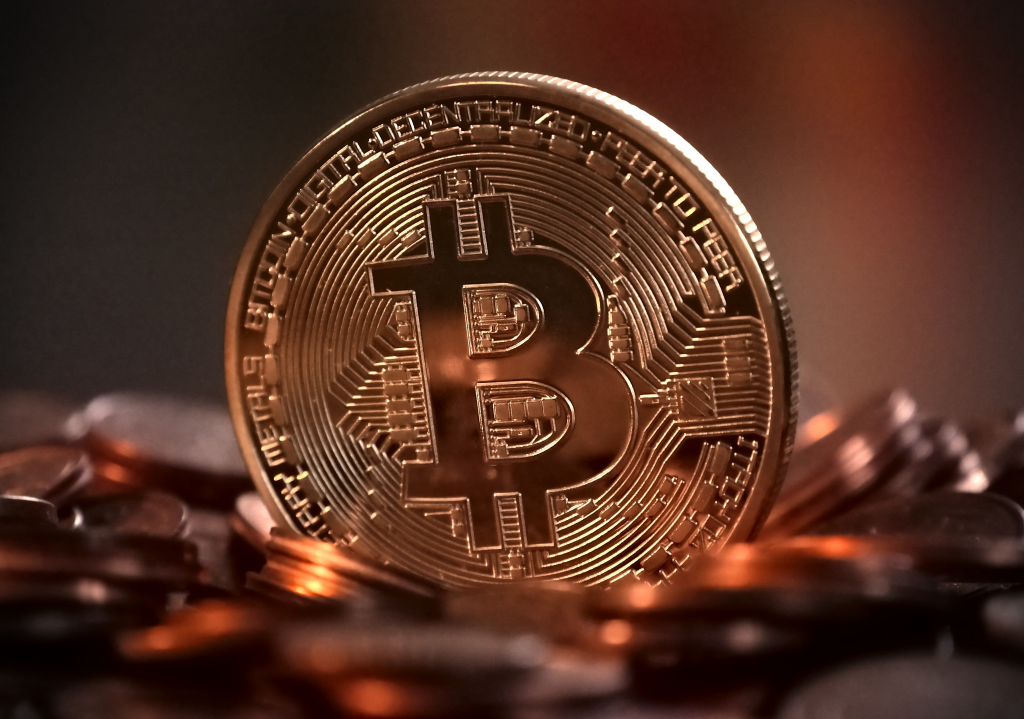 c/o Pexels
Security issues
As the value of cryptocurrencies has risen, so have the number of hackers targeting the most popular crypto exchanges and startups. Because of this, many exchanges have significantly increased their security precautions in order to protect their users. The downside of this is that the increased security has made it all too easy for investors to get locked out of their accounts.
The blockchain tracking company, Chainalysis, have estimated that over 3 million Bitcoins have been lost so far. Since the supply of Bitcoin is finite, this means that over 14% of all the bitcoins that will ever be created are already gone.
Legal uncertainties
Public interest in cryptocurrencies has risen so fast that legal authorities have been unable to keep up. Right now, most cryptocurrencies are not backed by any central government, so each country has wildly different standards and laws in regards to them.
Many people are hesitant to invest in crypto because they don't want to risk investing and then having these standards change drastically or affecting them retroactively.
High barrier to entry
The process of investing in cryptocurrencies can seem complicated – especially for people who have never done such a thing before. Many people simply don't know where to start, and the idea of keeping track of all of their different accounts over a large number of different websites can seem intimidating.
Liquidity issues
One of the biggest issues by far with cryptocurrencies right now is the liquidity problem.
Liquidity is a required element for any market. A lack of liquidity signifies a lack of control, and many people don't want to risk that they won't be able to cash out immediately if something were you go wrong – an issue that several crypto exchanges, including the likes of Bitfinex, have already experienced.
Crypto companies breaking down these barriers
There are an increasing number of companies trying to overcome the current barriers of crypto and encouraging their adoption by the mainstream population.
Elephant is one company reaching to bridge the gap between virtual and physical boundaries in order to solve the liquidity challenge by introducing emerging blockchain applications to secondary markets. The platform is designed to appeal to investors  – both experienced and new  – who want a more stable investment that is tied to 'real' assets.
The platform lowers the barrier to entry for both buyers and sellers and opens the door to investments in shares of the world's most important and interesting pre-IPO private companies, including the likes of BlaBlaCar and IronSource. So far, they have shares of over 20 high-profile pre-IPO companies worth a combined total of over $70 million for sale on the platform and have already amassed over 2,000 registered investors.
Blox is another company trying to simplify the process of investing in cryptocurrencies and making them more accessible and less intimidating for newbie investors.
Essentially, it is a completely free blockchain and crypto portfolio asset management platform that syncs all of wallets and exchanges into a single account. Using their own integrated native token, known as CDT, which users can earn by using Blox to track their portfolio, they can then either trade in tokens or use them to access premium features.
Crypto could be closer to the mainstream than we think
Right now, it might feel like we're a long way off from a world where crypto is mainstream.
However, the industry has come a long way within the past two years alone. With more and more companies working on solutions to solve some of crypto's biggest problems and making it more practical for real-world application, it could be closer than we've been led to believe.
There have even been rumors that big companies like Amazon are planning on jumping onto the crypto bandwagon. The retail giant has released no official statements on the topic, but its recent purchases of domain names including AmazonEthereum.com, AmazonCryptocurrency.com, and AmazonCryptocurrencies.com, suggest that it could be gearing up to become more involved in this growing industry.
Amazon is also pushing its 'Blockchain on AWS' platform that provides users with the resources they need to experiment with blockchain networks and deploy solutions. Qtum is an example of one blockchain platform that has recently become available through Amazon Web Services (AWS). Qtum is a decentralized, open source smart contracts platform that aims to completely revolutionize the way that smart contracts are viewed, developed, and used.
This launch will enable AWS users to access the platform and use it to develop and launch their own smart contracts by using Amazon Machine Image (AMI), without having to go outside of the platform.
Having Qtum available on the Amazon platform has already served as a huge boost for the QTUM cryptocurrency. And this is just the beginning. Over the next few years, it's likely that Amazon will become increasingly interested in the potential of the blockchain.
Who knows…within a few years, buying a loaf of bread with Bitcoin could be the new norm.
(Source of this article, and to watch videos relating to Bitcoin visit: https://bigthink.com/reuben-jackson/bitcoin-is-closer-to-breaking-into-the-mainstream-than-ever-before/)
++++++++++
Natural blue clay may kill germs in wounds
++++++++++
Pixabay Commons
You may think that drinking one or two alcoholic beverages per day isn't so bad. You might even believe moderate drinking is healthy—after all, it seems like every few months there's a new study in the news linking alcohol consumption to a healthier heart, longer lifespan and decreased risk of diseases like diabetes.
But forget all that for now. A new study on global alcohol consumption, said to be the largest and most detailed of its kind, says the "safest level of drinking is none."
Alcohol abstinence is "in conflict with most health guidelines, which espouse health benefits associated with consuming up to two drinks per day," the study authors wrote. "Alcohol use contributes to health loss from many causes and exacts its toll across the lifespan, particularly among men."
The study, published in The Lancet, used global data from the Global Burden of Disease report to analyze the effects that alcohol consumption had on 23 health conditions and alcohol-related risks among people ages 15 to 95 in 195 countries between 1990 and 2016.
The data showed:
Alcohol led to 2.8 million deaths in 2016
Alcohol was the leading risk factor in premature deaths in 2016, accounting for one in 10 deaths
One-third of people worldwide drink regularly (25% of women, 39% of men)
The global average number of daily drinks is 1.7 for men and 0.7 for women
The top 10 heaviest-drinking countries are all in Europe, with Romania leading the pack at an average 8.2 daily drinks among all men, and an astounding 12 drinks per day among men ages 45 to 59. The researchers defined a standard drink as one that contains 10 grams of alcohol, which is equivalent to a 12-ounce beer that's 3.5 percent alcohol by volume.
Globally, the most common causes of alcohol-related death among those ages 15 to 49 were road injuries, self-harm and tuberculosis. For people ages 50 and up, it was cancer.
"Alcohol poses dire ramifications for future population health in the absence of policy action today. Our results indicate that alcohol use and its harmful effects on health could become a growing challenge as countries become more developed, and enacting or maintaining strong alcohol control policies will be vital," Emmanuela Gakidou, the report's senior author, told The Guardian.
"Worldwide we need to revisit alcohol control policies and health programmes, and to consider recommendations for abstaining from alcohol. These include excise taxes on alcohol, controlling the physical availability of alcohol and the hours of sale, and controlling alcohol advertising. Any of these policy actions would contribute to reductions in population-level consumption, a vital step toward decreasing the health loss associated with alcohol use."
(For the balance of this article see: https://bigthink.com/stephen-johnson/no-amount-of-alcohol-is-safe-warns-new-global-study/)
++++++++++
++++++++++
++++++++++
++++++++++
++++++++++
++++++++++
A new look at sea-level rise projections discovered a threat to coastal internet infrastructure that may come much sooner than expected. 
By Rob Goodier –
++++++++++
++++++++++
++++++++++
++++++++++

A new study has found that new ultra-high-strength MRIs can cause toxic mercury to leak from amalgam fillings (Credit: icefront/Depositphotos).
The fact mercury makes up roughly 50 percent of the content of dental amalgam is a contentious subject for many, and a new study that found MRIs can release the toxic heavy metal from fillings is sure to give those in the anti-amalgam camp even more to chew on. But before you start digging all the fillings from your teeth with a chisel, it's worth noting that this effect was only found to relate to new ultra-high-strength MRIs.
(For more information on this visit: https://newatlas.com/high-strength-mri-mercury-leakage-amalgam/55306/)
++++++++++
by Ned Dymoke –

Flickr user: Amtec Staffing
Ties: they're what the majority of the men in the western working world wear day in, day out, around their necks. Some wear them way too long. Others wear them comically short. Some have bows, some wear bolos. But one widely-circulating study is making one thing certain: they restrict circulation of blood to your brain.
++++++++++
We explain nothing.
Share This Page
Facebook
Twitter
Linked-In
March 1, 2018 by Monica Vaca, Associate Director, Division of Consumer Response and Operations
The numbers are in, the counts have been made, and today the FTC announced what we heard from you during 2017. Here are some highlights:
This year's top fraud is again Imposter Scams, with nearly 350,000 reports. Nearly 1 in 5 people who reported an imposter scam lost money – a whopping $328 million lost to someone pretending to be a loved one in trouble, a government official, tech support, or someone else who's not who they say they are, but who wants your money.
We heard from nearly 2.7 million people last year. There were fewer debt collection reports in 2017 (23% of all reports), but it's still the top category by a wide margin, followed by identity theft (14%), which overtook imposter scams (13%) for the number two slot in 2017.
For everyone who reported identity theft, credit card fraud tops the list, and continues to grow. Reports of tax fraud are down 46%, but it was still reported by nearly 63,000 people.
Of the more than 1.1 million people who reported fraud, 21% told us they lost a total of more than $905 million. That's an increase of $63 million from 2016.
People reported that scammers mostly contacted them by phone, and they mostly paid for frauds – once again – by wire transfer. But check out the $74 million in losses on credit cards, which are charges that could potentially be disputed and recovered, if done in time.
Median losses tell an interesting story: for all fraud reports in 2017, the median loss was $429. Compare that to a $500 median loss to imposters, a $720 median fraud loss to scams that come in by phone, a $1,710 median loss related to travel, vacations and timeshares. Among military consumers, median losses were higher than the general population — $619.
More younger people reported losing money to fraud than older people – but when people aged 70 and older had a loss, it was a much higher median loss than other groups.
And, based on reports per 100,000 population, the top states for fraud reports were Florida, Georgia and Nevada. For identity theft, it's Michigan, Florida and California.
Have you spotted any scams? If so, tell the FTC – and then come back this time next year to hear what happened during 2018.
Tagged with: credit card, identity theft, imposter, military
Blog Topics:
Money & Credit
++++++++++
Santa Fe, NM – State Auditor Wayne Johnson [recently] released the final audit of a $10.5 million federally-funded project meant to bring broadband connectivity to communities across northern New Mexico. The audit found nearly $1,000,000 in expenses that can't be accounted for, 12.12 miles of missing fiber optic cable worth nearly $200,000, and a lack of financial controls to ensure compliance with laws, regulations, policies, and grant agreements.
Johnson's office continues to look for missing documentation and has served several subpoenas on contractors and vendors who received significant payments from the broadband project.
The entire audit can be found here: https://www.saonm.org/media/audits/821_North_Central_NM_Economic_Development_District_REDI_Net_March_2018.PDF
For more information contact: Enrique C Knell at 505-551-2407.
++++++++++