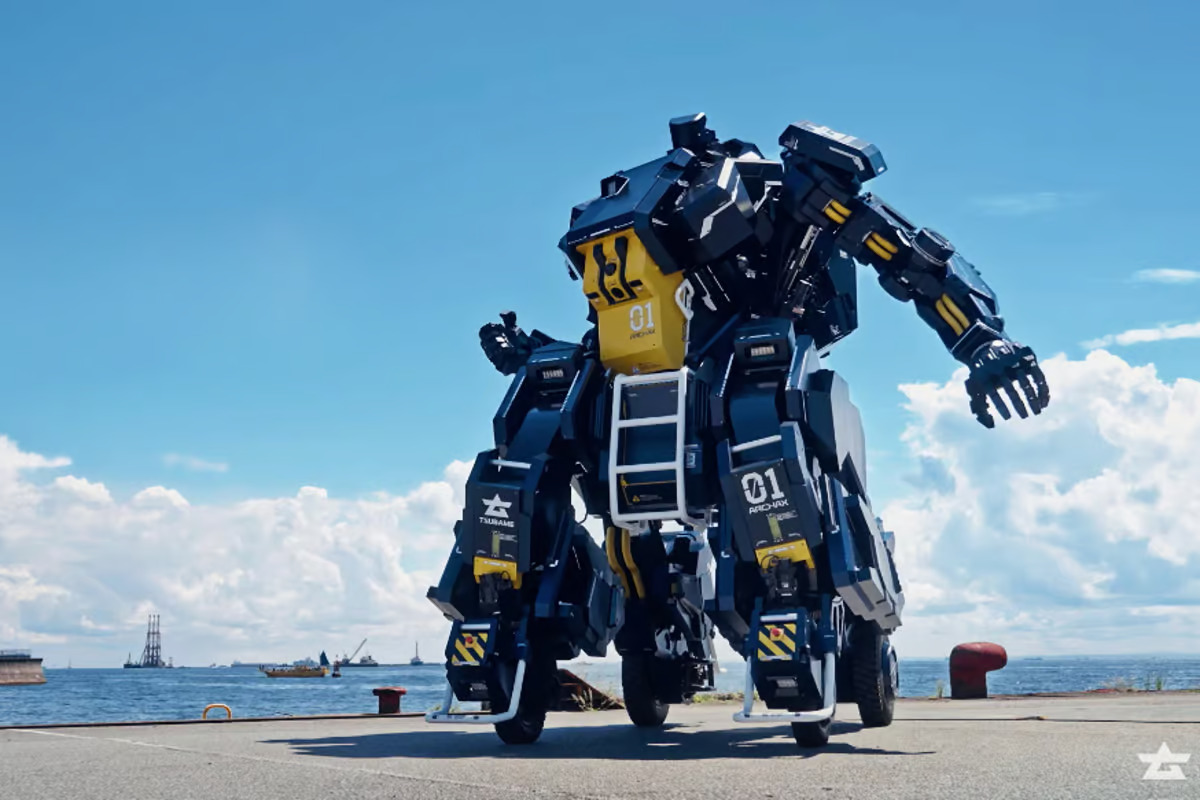 The Archax – which can be operated in robot or vehicle mode – will set you back about 2.7 million dollars.  Tsubame Industries  View gallery – 7 images
–
For the uninitiated, Gundam is a Japanese science fiction media franchise which is centered around huge walking "mecha" robots that are controlled in real time by an onboard pilot.
Although the bots are mostly confined to the realms of anime movies and manga comics, a few groups have successfully created real-life Gundam-like robots … which brings us to the Archax, which is manufactured by Tokyo-based startup Tsubame Industries.
Its pilot sits in a ladder-accessed central cockpit located beneath its head and between its two arms. Once the cockpit's hatch is closed, the seated pilot is surrounded by four video screens displaying live feeds from cameras located on the front, rear, left- and right-hand sides of the Archax. Those screens also display data such as speed, tilt angle and battery life.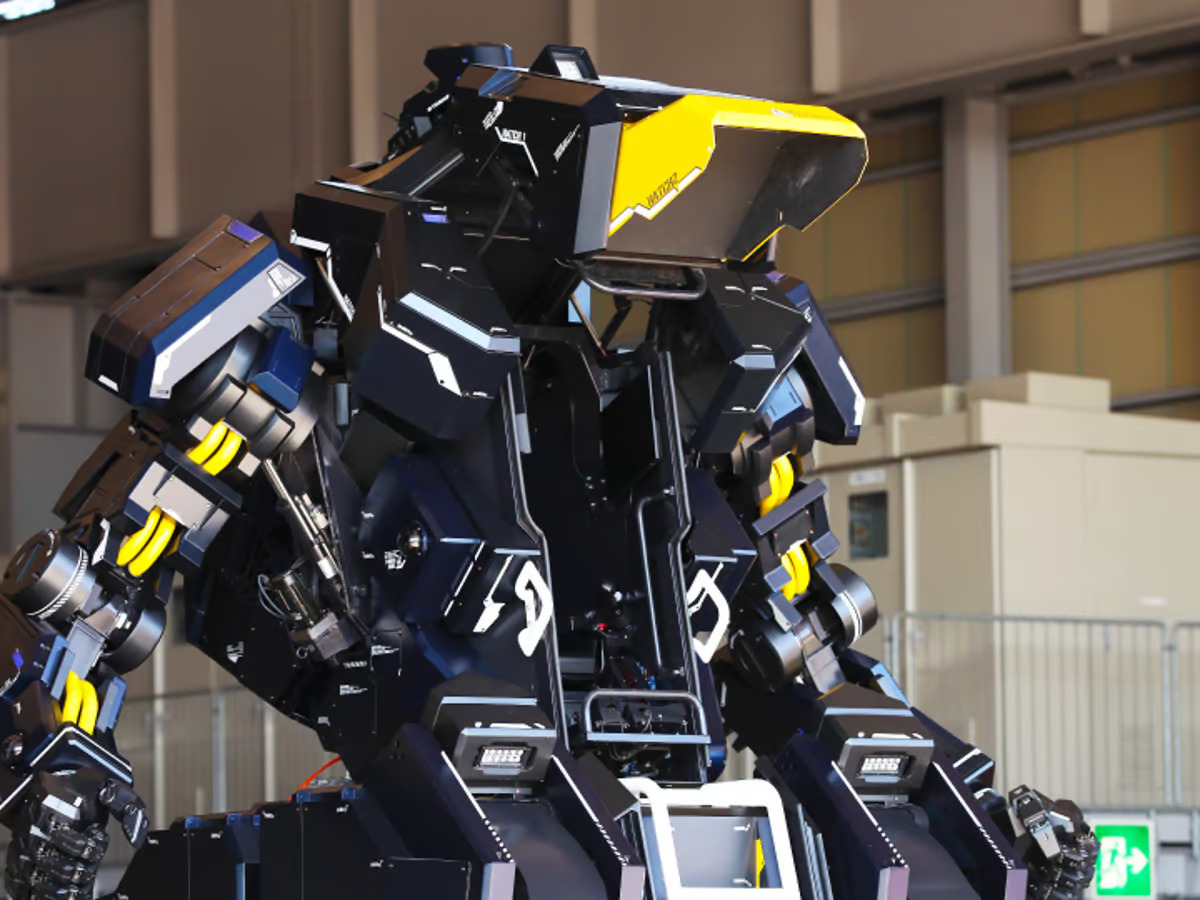 The pilot operates the robot via a touchscreen interface along with two armrest-integrated joysticks – one for each of the bot's arms – and two foot pedals, for accelerating and braking in vehicle mode.
Each of the Archax's arms can be controlled separately, bending at the shoulder and elbow. The hands additionally swivel at the wrist, plus each finger on each hand can be independently operated. Its head – which contains a single video camera – swivels left and right, as does its torso.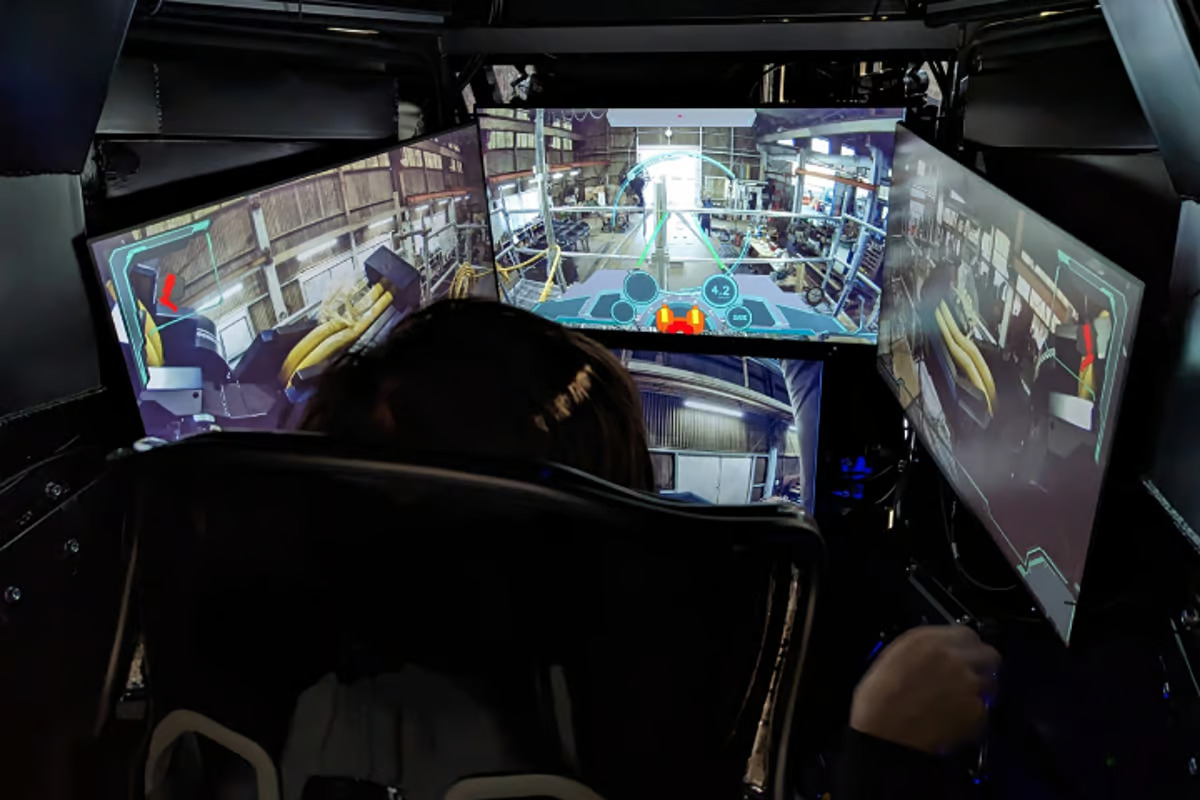 Although the Archax doesn't walk, it does have four legs, each one with a wheel on the bottom. When entering vehicle mode, the front legs move forward and the rear legs move backward, giving the robot a lower, less tippy stance – the cockpit tilts by about 17 degrees to compensate for this change in body angle.
The Archax then rolls along at a top speed of 10 km/h (6.2 mph), propelled by its motorized rear wheels and steered via the ones in front. There's no word on battery range.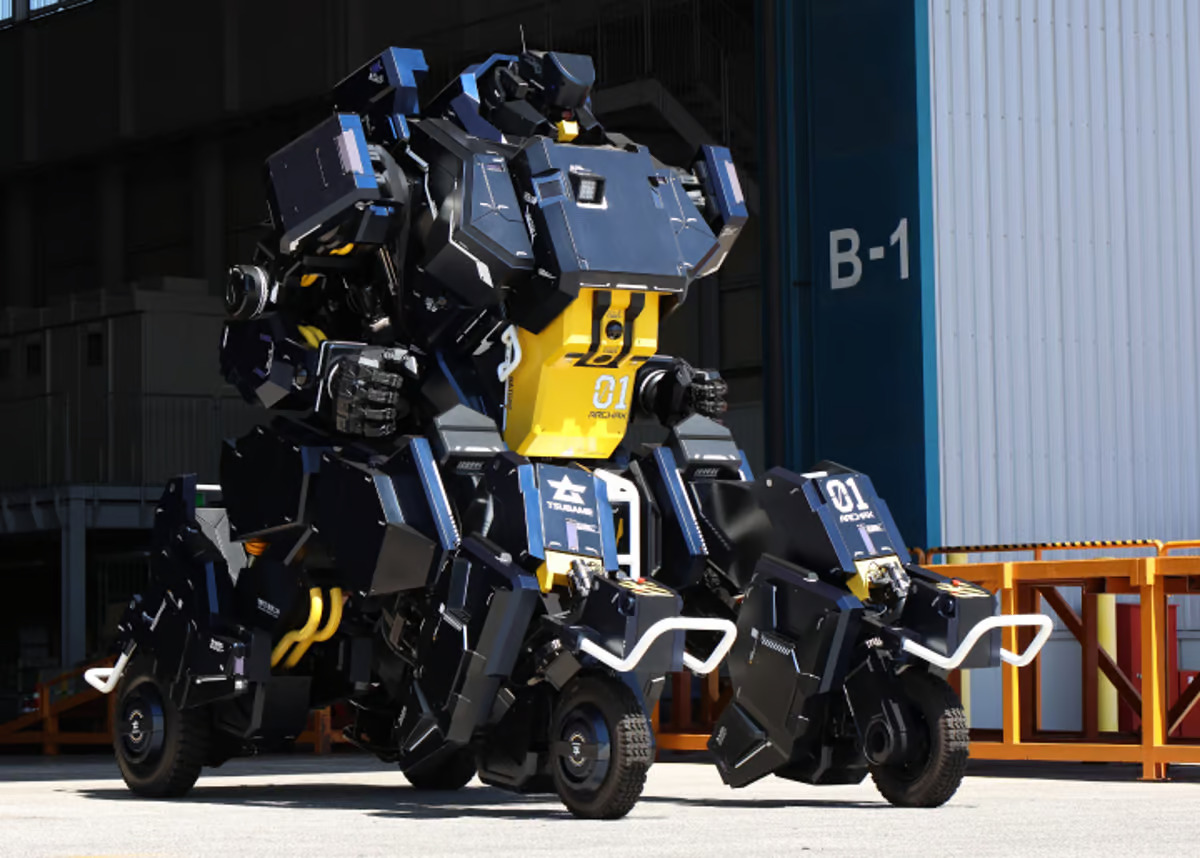 According to its designers, the whole thing tips the scales at 3.5 tons (3.2 tonnes) and stands 4.5 meters tall (14.8 ft) in robot mode. Its frame consists of welded aluminum alloy plates and iron tubing, covered in fiberglass-reinforced plastic panels finished in automotive paint.
There could conceivably be some practical uses for the Archax, although it was designed mainly as high-tech toy for the wealthy. Last month Tsubame Industries began taking preorders from Japanese buyers, who will ultimately have to shell out 400 million yen (about US$2.7 million) for an Archax of their own.
An initial run of five robots is planned, which should take 12 to 18 months to build. Mass production may follow, depending on demand.
You can see the Archax in action, in the video below.
【搭乗型ロボット】 アーカックス 第3弾PV 「Dynamic Viewing」|ツバメインダストリ
Source: Tsubame Industries  View gallery – 7 images
–