++++++++++
Getting serious about plant intelligence
Monica Gagliano
studies learning and memory in plants. She's an "evolutionary ecologist" who performs behavioral experiments on plants that are adapted from studies of animal intelligence. Her work has convinced her that plants learn and have memories. Gagliano's been cited in
The New Yorker
, and she spoke recently to
radiolab
. Her peer-reviewed conclusions are at times controversial, though specific criticisms of her methodologies have been sparse. In promoting her upcoming book,
Thus Spoke the Plant
, she gave a
thought-provoking interview
to
Andréa Morris
writing for
Forbes
in May 2018.
Gagliano admits it's a field of study that not everyone takes seriously, and she's weary of being lumped in with the group of 36 scientists who published a 2006 article announcing the birth of "plant neurobiology," a provocative choice considering that plants don't have neurons, at least in their usual sense. Gagliano says that rather than advance further research, their announcement impeded it, at least in part due to the intense objections it provoked that still resonate. As recently as 2013, cellular and molecular physiologist Clifford Slayman told Michael Pollan in the above-cited The New Yorker piece that plant neurobiology was, "the last serious confrontation between the scientific community and the nuthouse on these issues."
For skeptics, the plant neurobiology article was likely just another bit of ridiculousness after the now-largely discredited 1973 book The Secret Life of Plants credited plants with consciousness — and psychic abilities. Daniel Chamovitz, author of What a Plant Knows says that 1973 book "stymied important research on plant behavior as scientists became wary of any studies that hinted at parallels between animal senses and plant senses."
Another roadblock to what Gagliano calls "plant cognitive ecology" research is, she says, that, "Many plant biologists, especially physiologists, are actually very much into little molecules and little signals and this chemical does this and therefore the plant does this and on and on." To the ecologist, "In a sense, there is no plant and environment. The plant and environment are one unit. For me, a plant isn't an object, it's always a subject that is interacting with other subjects in the environment. I had to learn. I just assumed that everyone would see things like this. But no."
(Flickr user m01229)
Gagliano believes nonetheless that by being meticulous with her own methodology, and by being rigorously discriminating in her conclusions, she's producing science that will eventually be validated. She finds the usual dismissiveness of the entire field maddeningly unscientific: "It's counterproductive when a new field needs good, solid, strong, data-driven science. Instead, it dilutes, in a way, the impact that the science could have. It's kind of unacceptable in any field, let alone a new field. So for me, what this field really needs is true vision and data — more experimental work."
Studying plant "behavior"
While "behavior" may seem an odd word to use, the undisputed fact is that plants do respond to stimuli, albeit often very slowly over the course of hours, days, or weeks. This makes it easy to feel like nothing is going on with them. Still, as Pollan points out, "A race of aliens living in a radically sped-up dimension of time arrive on Earth and, unable to detect any movement in humans, come to the logical conclusion that we are "inert material" with which they may do as they please. The aliens proceed ruthlessly to exploit us."
Plants do, however, sometimes move in a time frame we can perceive, as in Gagliano's controversial study of Mimosa pudica — or "touch-me-not" — a plant whose leaves fold when touched or disturbed, the assumption being that it's the plant's response to insects that might pose a threat.
In Gagliano's experiment, she dropped 56 potted mimosas from a height of 15 centimeters, causing their leaves to fold as expected. Looking to find out if they could "habituate" to the disturbance, she repeated the process 60 times, finding that even after four to six drops, the mimosas no longer responded. "By the end, they were completely open," she said in presenting her research to other scientists. "They couldn't care less anymore."
To eliminate fatigue as the explanation, and to see if the plants could remember what they'd learned, Gagliano left the mimosas to recover, retesting them in a week and again 28 days later. She found that their leaves no longer responded to being dropped, suggesting that the plants did, in fact, remember their lessons of nearly a month earlier. Gagliano concluded that brains like ours and animals' may not actually be required for learning, but rather that there's "some unifying mechanism across living systems that can process information and learn." The audience response to her presentation was divided.
A sessile lifestyle
There's an important challenge that plants face which must be recognized and factored in: They're "sessile," rooted to the ground and, as Pollan puts it, a plant "has to find everything it needs, and has to defend itself, while remaining fixed in place." He writes that plants, therefore, require an "extensive and nuanced understanding" of what's around them to have a chance of surviving. "A highly developed sensory apparatus is required to locate food and identify threats."
(For the balance of this article please visit: https://bigthink.com/robby-berman/getting-serious-about-plant-intelligence/)
++++++++++
The marvel of LED lighting is now a global blight to health
by Richard G 'Bugs' Stevens –
Light pollution is often characterised as a soft issue in environmentalism. This perception needs to change. Light at night constitutes a massive assault on the ecology of the planet, including us. It also has indirect impacts because, while 20 per cent of electricity is used for lighting worldwide, at least 30 per cent of that light is wasted. Wasted light serves no purpose at all, and excessive lighting is too often used beyond what is needed for driving, or shopping, or Friday-night football.The electric light bulb is touted as one of the most significant technological advancements of human beings. It ranks right up there with the wheel, control of fire, antibiotics and dynamite. But as with any new and spectacular technology, there are invariably unintended consequences. With electric light has come an obliteration of night in much of the modern world; both outside in the city, and indoors during what was once 'night' according to the natural position of the Sun.
Life has evolved for several billion years with a reliable cycle of bright light from the Sun during the day, and darkness at night. This has led to the development of an innate circadian rhythm in our physiology; that circadian rhythm depends on the solar cycle of night and day to maintain its precision. During the night, beginning at about sunset, body temperature drops, metabolism slows, hunger abates, sleepiness increases, and the hormone melatonin rises dramatically in the blood. This natural physiological transition to night is of ancient origin, and melatonin is crucial for the transition to proceed as it should.
We now know that bright, short-wavelength light – blue light – is the most efficient for suppressing melatonin and delaying transition to night-time physiology; meanwhile, dimmer, longer-wavelength light – yellow, orange, and red, from a campfire or a candle, for example – has very little effect. Bright light from the Sun contains blue light, which is a benefit in the morning when we need to be alert and awake; but whether we are outdoors or indoors, when bright, blue light comes after sunset, it fools the body into thinking it's daytime.
I expressed the first serious concern about the potential health consequences of electric light at night 30 years ago, when I asked whether over-lighting might increase the risk of breast cancer. It was during the 1980s, just as researchers were finding that a fatty Western diet might not much alter the breast-cancer risk in individuals, that a friend from the Fred Hutchinson Cancer Research Center in Seattle pointed me to research on the impact of melatonin. Lowered levels of melatonin (an effect of over-lighting) had been traced to heightened levels of oestrogen (at least in rodents), a clear breast-cancer risk factor when fatty diets were not. Later evidence has shown that women who work the night shift are at higher breast-cancer risk. Evidence suggests that circadian disruption from over-lighting the night could be related to risk of obesity and depression as well. In fact, it might be that virtually all aspects of health and wellbeing are dependent to one extent or another on a synchronised circadian rhythmicity, with a natural cycle of bright days and dark nights.
Putting a finer point on the risk is 'The New World Atlas of Artificial Night Sky Brightness', published in 2016. The atlas uses data from NASA's Suomi National Polar-orbiting Partnership satellite to estimate skyglow across the globe. The images in the atlas are either dazzling or horrifying, depending on how you look at it. In its coloured maps of cities and countries, using brighter colours to show greater skyglow, Europe and North America appear ablaze. According to the atlas, the Milky Way cannot be seen at night by one-third of humans. In Europe, it's not visible to 60 per cent of people, and in North America, it's a whopping 80 per cent.
The current 'lightmare' traces back to the 1950s, when a road-building frenzy, including construction of the Interstate Highway System, aimed to solve the problem of congestion in the United States. But the roads turned out to increase congestion and pollution, including light pollution, too. In retrospect, the result was preordained: build a bigger freeway, and more people will use it to the point where there is more congestion than before the new road.
To understand the phenomenon, economists developed the idea of induced demand – in which the supply of a commodity actually creates demand for it. So the more roads one builds, the more people drive on them, and the more that congestion results. In his book The Conundrum (2012), David Owen eloquently extends the idea of induced demand from larger roadways to the perils of increased efficiency in general. More efficient energy-production and use, without concerted public education on reduction of use, can make the pollution problem worse. He includes the example of energy-efficient, and thereby cheaper to use, lightbulbs; as people use more efficient lightbulbs, the total energy required to burn them – along with light pollution – increases.
True to Owen's tenet, a major report published in Science Advances in 2017 showed that from 2012 to 2016 there has been a dramatic increase in both the brightness of the metropolitan areas of the world and the geographic extent of light pollution. This is despite the fact that, since 2012, high-efficiency LED street lighting has been increasingly installed in much of the industrialised world so as to 'save energy'. But with overuse, it seems to be doing the opposite.
The hyper-aggressive marketing of bright, white LED street lighting to cities and towns has advanced to a breathtaking level. The US Department of Energy (DOE) and a group of international partners have launched an effort called 'Rise and Shine: Lighting the World with 10 Billion LED Bulbs' in 'a race to deploy 10 billion high-efficiency, high-quality and affordable lighting fixtures and bulbs (like LEDs) as quickly as possible'. Ten billion is more than the number of people on the planet.
In response to this relentless attack on night, the American Medical Association (AMA) stepped up and adopted an official policy statement in 2016. I was one of the co-authors of the AMA statement, in which my colleagues and I recommended reducing the brightness and blue content of the LED products being deployed by utilities around the country.
The reaction from the DOE and the Illuminating Engineering Society of North America (IES) was swift and highly critical of the AMA's audacity, asserting that the AMA was not qualified to make any statements on lighting. But this reaction was disingenuous because without the AMA statement, the nationwide retrofit would have continued unabated without regard to the environment or human health.
Electric light can be a great benefit to people when used wisely. To get to the 'used wisely' part requires all the science happening now. But there must also be a desire for effective use of electric lighting on the part of government and the public. Recycling is now entrenched because children are being raised with new awareness. Water conservation has also become important; few people will leave the faucet running much longer than necessary. Yet some people think nothing of using more electricity than they actually need.
LED technology is not the problem, per se. In fact, LED will probably be a large part of the solution because of its versatility. The issue in street lighting is that the particular products being pushed by utility companies and the DOE are very strong in the blue – and they don't have to be. Different LED products can be marketed that are much more friendly to the environment and our circadian health. This is of paramount importance when lighting the inside of buildings where we live and work.
In the life of the planet, destruction of night is as important an issue as the poisoning of water and air.
Richard G 'Bugs' Stevens
This article was originally published at Aeon and has been republished under Creative Commons.
(Source, and for a video, please visit: https://bigthink.com/aeon-ideas/the-marvel-of-led-lighting-is-now-a-global-blight-to-health/)

++++++++++
The Moeraki Boulders are huge spherical rocks on Koekohe Beach on the Otago coast of New Zealand's South Island. Appearing like a congregation of planets, the stones, with their sheer size and nearly perfect shapes, give birth to an alien landscape. Some of them remain partially encased by the surrounding cliffs, while others have completely revealed their beauty with patterned surface lines and colorful hollow cores. Maori legends provide one explanation of the boulders' creation, while science proposes others. However, the awesomeness of these giant stones remains, and these geological mysteries of creation leave many people wondering exactly what they are and how they formed.
Concretions of Beauty
People sometimes mistake the Moeraki Boulders for dinosaur eggs, alien remnants, or evidence of giants. Although their massive size and odd surface patterns are unique, round stones in nature are quite common. These are known as types of concretions which are mineral-cemented masses that often form within layers of sediment. The word 'concretion' comes from two Latin words. Crescere, means 'to grow,' and con, means 'together.' Hence, the stones are giant balls of sediments that have grown together over time in a process of cementation.
Most of the Otago concretions are round – some of them almost perfectly – while others are more ovoid or slightly irregular in shape. They range in size from about 1.5 meters to a little over 2 meters. Variably, they lie clumped in groups or as individuals scattered across the beach.
A number of the spheres are cracked and display a turtle-like mosaic.
Maori Legend
Before scientific inquiry, humans viewed the world and nature from a magical and wondrous perspective. Questions about the universe sparked colorful myths and legends that are still intriguing even today, and the Maori legend about the stones on the Otago Coast is no exception. One version of the story tells that long ago, the Kähui Tipua people sailed out on an expedition to the mythical land of Hawaiiki in their double-hulled waka (canoe) called the Arai Te Uru. Their goal was to find and bring back kumara sweet potato plants to grow back home.
(For the balance of this article please visit: https://www.historicmysteries.com/moeraki-boulders-new-zealand/)
++++++++++
++++++++++

In the Northeastern state of Meghalaya, India, there is an indigenous ethnic group of people known as the Khasis who have a very unique skill. They train the aerial roots of the Ficus elastica or the rubber fig tree, a type of banyan tree, into living root bridges across rivers. It is not known exactly when or how this tradition started, but the earliest record by a Lieutenant H. Yule is found in the 1844 Journal of the Asiatic Society of Bengal. In a place with incessant rainfall which rots away wood or bamboo bridges and rusts the metal ones, these bridges offer long-lasting means to cross the streams. The oldest bridge is believed to be 500 years old and the longest, located near the town of Pynursla, is over 50 meters long. These bridges naturally self-renew as they keep growing thicker and stronger as long as the tree remains healthy.
(For more on these living root bridges visit: http://mrbublenews.com/index.php/2018/04/19/the-living-root-bridges-of-cherrapunji-that-are-over-500-years-old/)
++++++++++
Researchers have discovered a collection of around 50 dinosaur footprints on the Isle of Skye in Scotland. They date back to the Middle Jurassic period (about 174 to 163
million years ago
), from which there is a dearth of fossils to study. In addition to their uncommon age, some of the prints are particularly detailed and well-preserved, showing clear outlines and even the presence of claws.
++++++++++
THE TERRIFYING TRUTH ABOUT CLIMATE CHANGE!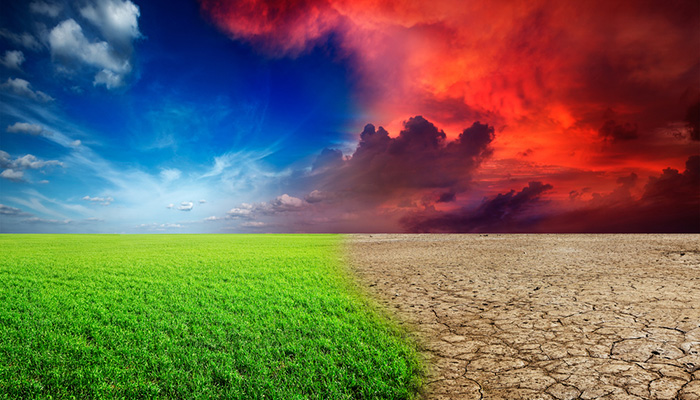 We've been hearing warnings about climate change for years and it's a topic that has people widely divided. There are those that claim there is overwhelming scientific proof, while on the other side are those that deny climate change exists – those that believe the earth is just going through a cycle and will readjust itself, as they claim it always has.
Sure, the Earth re-corrects. The Earth has re-corrected after five mass extinctions. Do we really want a sixth – one we may be causing? Who should you believe? Should we be alarmed?
Here is some evidence that suggests that, not only should we be alarmed, but that climate change is happening faster than we think and shows no sign of reversing – ever. Here is evidence that suggests we should actually be terrified!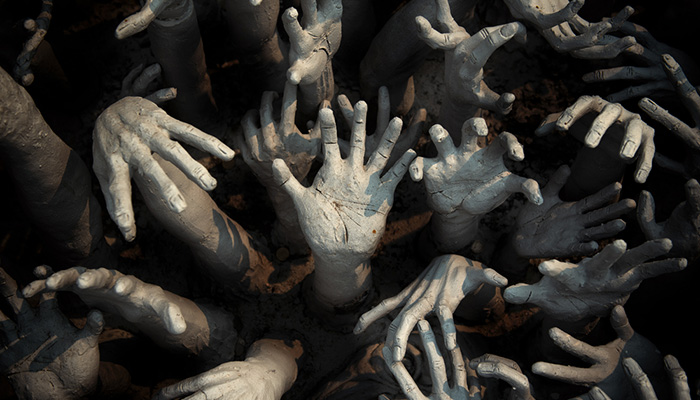 CLIMATE CHANGE IS WAKING UP DISEASES HIDDEN UNDER ICE
Much like we have seen as the subject of science fiction movies, where ancient alien beings are hidden for hundreds of thousands of years under the ice on earth, then suddenly come alive once unfrozen (The Thing a.k.a. The Thing from Another World).
In an interesting but terrifying parallel, deadly germs that have been absent for thousands of years might be awakening as climate change is melting permafrost soils that are allowing these long-dormant bacteria and viruses to spring back to life, the BBC reports. It's already happened in a remote corner of the Siberian tundra called the Yamal Peninsula in the Arctic Circle, where a 12-year-old boy died and at least 20 people were hospitalized after being infected by anthrax.
Many deadly infections mankind has eradicated may thaw to create plagues upon humans once more.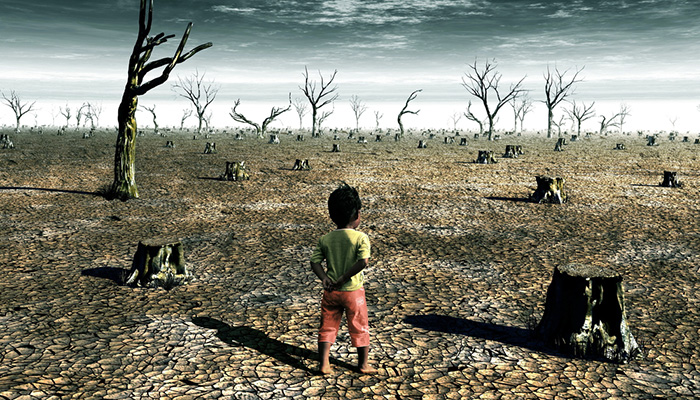 EARTH COULD BECOME UNINHABITABLE FASTER THAN WE THINK
It's not just sea-level rise that we should fear with global warming, but the byproducts of climate change which can be the catalyst in the undoing of life on earth as we know it. Sure, the ocean rising and drowning coastal cities is a huge problem.
But the other things that will come – sooner than we think – are even more dreadful. Permafrost, so-called because it keeps soil permanently frozen, is thawing. As it does, it can potentially release 1.8 trillion tons of carbon into the atmosphere. The carbon may evaporate as methane creating a greenhouse-gas effect 34 times more powerful than carbon dioxide.
The other thing we have to worry about is "heat death." Consider jungle climates where the humidity routinely exceeds 90 percent. Moving around outside when it's over 105 degrees Fahrenheit, within a few hours would cause a body to be cooked to death from both inside and out. Scientists believe we are close to the true redline for habitability.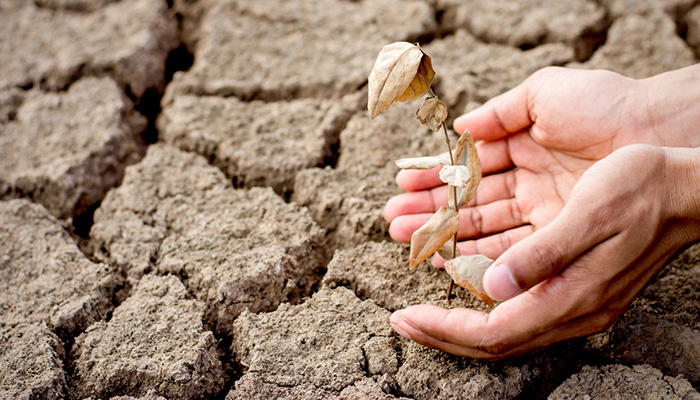 TOO HOT TO GROW FOOD?
As heat increases on the planet, it decreases the yield of foods, a decline of 10 percent for every degree of warming. Simple math dictates that if earth is 5 degrees warmer at the end of the century, the population is expected to grow by 50 percent, while the decline of crop output will fall due to global warming by 50 percent. This year alone, the United Nations has warned that separate famine events in Somalia, South Sudan, Nigeria and Yemen could kill 20 million. Places on earth, like the tropics, are already too hot to grow grain efficiently. And, it's not as simple as moving farms to other places. Some of the places crops are grown now originated because of the fertile soil there. Moving crops elsewhere doesn't necessarily work because of the low quality of soil. Fertile growing soil is a process that develops over many centuries.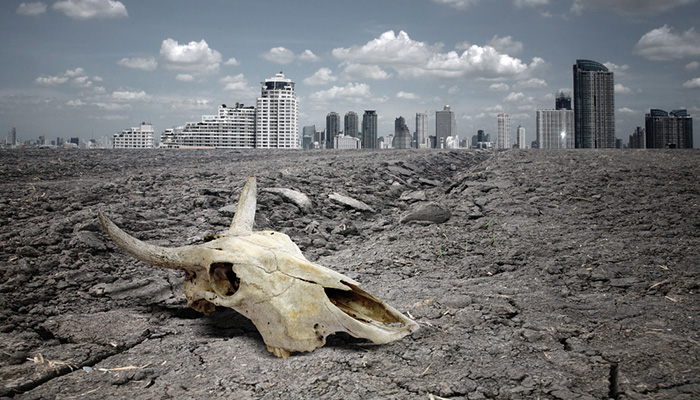 EXTREME DROUGHT
Some scientists predict that by 2080, unless greenhouse gas emissions are reduced, Europe will find itself in extreme drought permanently – much worse than that of the dustbowl that decimated the American and Canadian prairies during the 1930s. Scientists predict the same effect for Iraq, Syria, and much of the Middle East, as well as, parts of Australia, Africa, South America and portions of China. A study by NASA in 2015 predicted that drought in the American plains in the Southwest could be worse than any drought in a thousand years.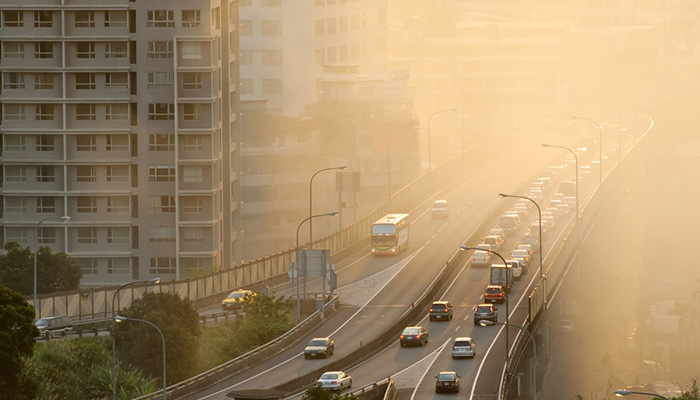 AIR THAT KILLS OR SICKENS YOU
Unfortunately, the air on earth isn't just filled with that stuff our lungs need to breathe – oxygen – it is filled with other things harmful to our health and particles that can kill us. In China in 2013, the rate of smog was so high they called it an "air-pocalypse" and it was responsible for a third of all deaths in the country that year. Currently, carbon dioxide is growing in the atmosphere and has just crossed over 400 parts per million. Estimates are that it will hit 1,000 parts per million by 2100. At that high of a level it will impair human cognitive ability, causing it to decrease by 21 percent. Scientists say that it only takes a small increase since in air pollution to shorten life spans by a decade. As the planet warms, more ozone forms. And that by 2090, as many as 2 billion people on the planet will be breathing air that is unsafe. Researchers say that the risk of autism occurring in new births increases 10 times for pregnant mothers exposed to high levels of ozone.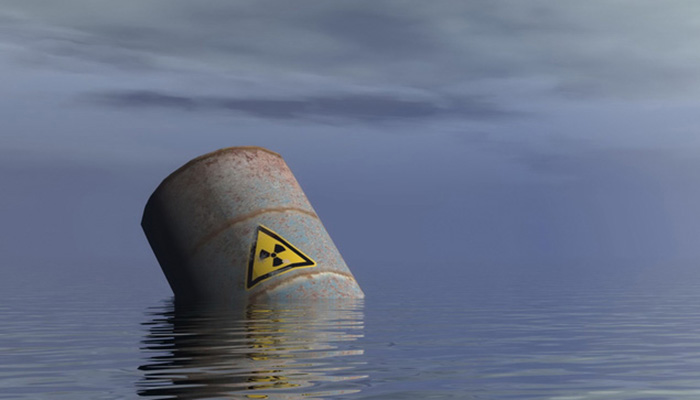 THE POISONING OF THE OCEANS
The first, but not even the worst, threat of changes to the oceans is that global warming will raise sea-levels and flood coastal cities, which by the way, a third of the world's major cities lie on the coast. But in its aftermath, flooding will also disrupt the major industries found on the coast such as those that power plants, fisheries, rice-paddy farms, ports which bring goods to and fro, naval bases, farmlands and more. Many scientists believe we will see anywhere between 4 feet to possibly 10 feet of sea-level rise by the end of the century. This is a problem because at least 600 million people on earth live within 10 feet of sea level currently. But the most fearsome threat of all is that climate change may poison the oceans. The ocean is a huge food supplier for humanity. What's in the air goes in the ocean, too. Like a sponge, the ocean sucks up carbon from the atmosphere and creates what is called "ocean acidification." That process in itself may add a half of degree of warming within the next century. This acidification process, which we already see killing off coral reefs, is a huge problem because these reefs support as much as 25 percent of all marine life, which in turn is the food supply for half a billion people on the planet. The short of it is, all these processes lead to other processes which become toxic to marine life and creates a chain-reaction of death to the ocean's living creatures. Eventually, the gases in the waters can be released into the atmosphere which poisons everything on land as well.
(Editor's Note: The time to take action is NOW…!  Do what you can to become involved in your community's efforts to save the planet!)
++++++++++
From BBC News App:
'I fixed a butterfly's broken wing to remember my mother'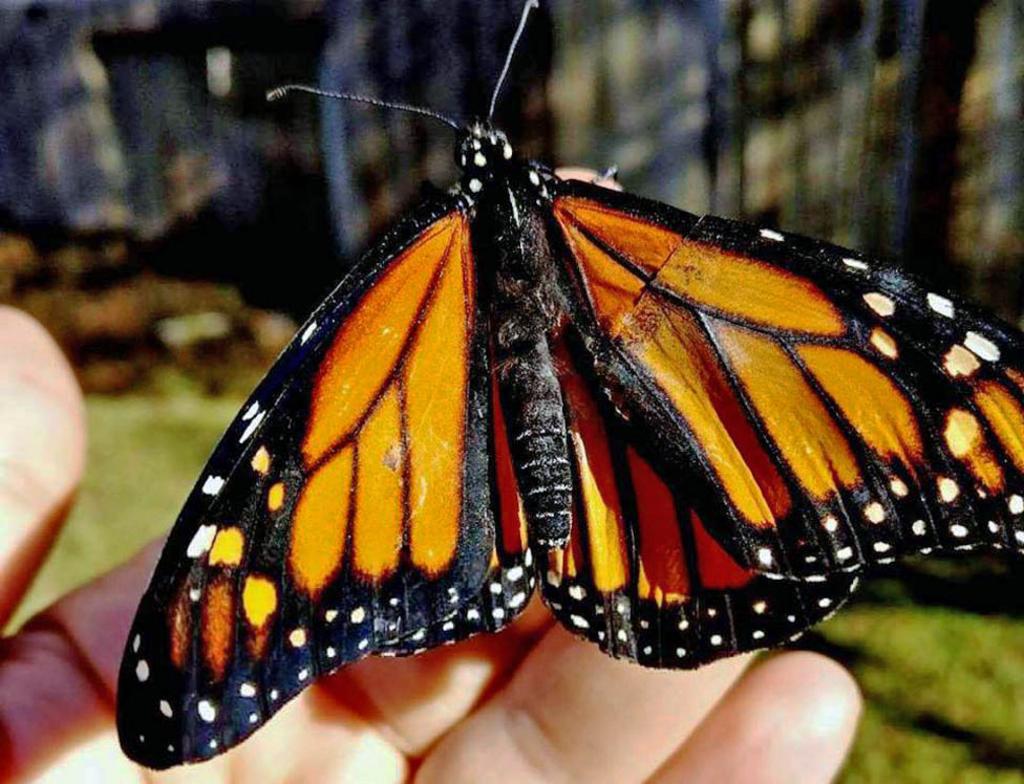 Romy McCluskey's late mother said butterflies were a sign she would always be with her. Those words inspired a remarkable act.
Disclaimer: The BBC is not responsible for the content of this email, and anything written in this email does not necessarily reflect the BBC's views or opinions. Please note that neither the email address nor name of the sender have been verified.
++++++++++
Tens of thousands of starlings have been thrilling RSPB reserve visitors with an aerial ballet before settling down to roost.
The birds performed their spectacular murmuration at the Minsmere reserve in Suffolk, England.
++++++++++
Scientist unearths ancient camel fossils in Canadian Arctic
A Canadian scientist has discovered bone fragments which confirm that the ancestors of modern camels once roamed the country's Arctic region.
For complete details see: http://www.bbc.com/news/av/science-environment-21706241/scientist-unearths-ancient-camel-fossils-in-canadian-arctic
(Disclaimer: The BBC is not responsible for the content of this email, and anything written in this email does not necessarily reflect the BBC's views or opinions. Please note that neither the email address nor name of the sender have been verified.)
++++++++++
Ancient Spider-like Creature With Tail Found Trapped in Amber
The New York Times
The Cretaceous-era arachnid had the front end of a spider and a scorpionlike tail appendage, but more specimens are required to find its place on the evolutionary tree.
(Read the full story:
https://apple.news/A2xrWQkDCREC978aMWeKDWQ)
++++++++++
Couple finds worms in their feet after a beach vacation….!