Deep in the Southwestern United States is Santa Fe, the City of Holy Faith. It was here that in the 1800s seven nuns set up a school for girls, and when it was time, they built a chapel. This is where the legend of the Loretto Chapel staircase began, and ever since, faithful visitors have been flocking to the church to get a peek at the subject of the Santa Fe miracle – the chapel stairs.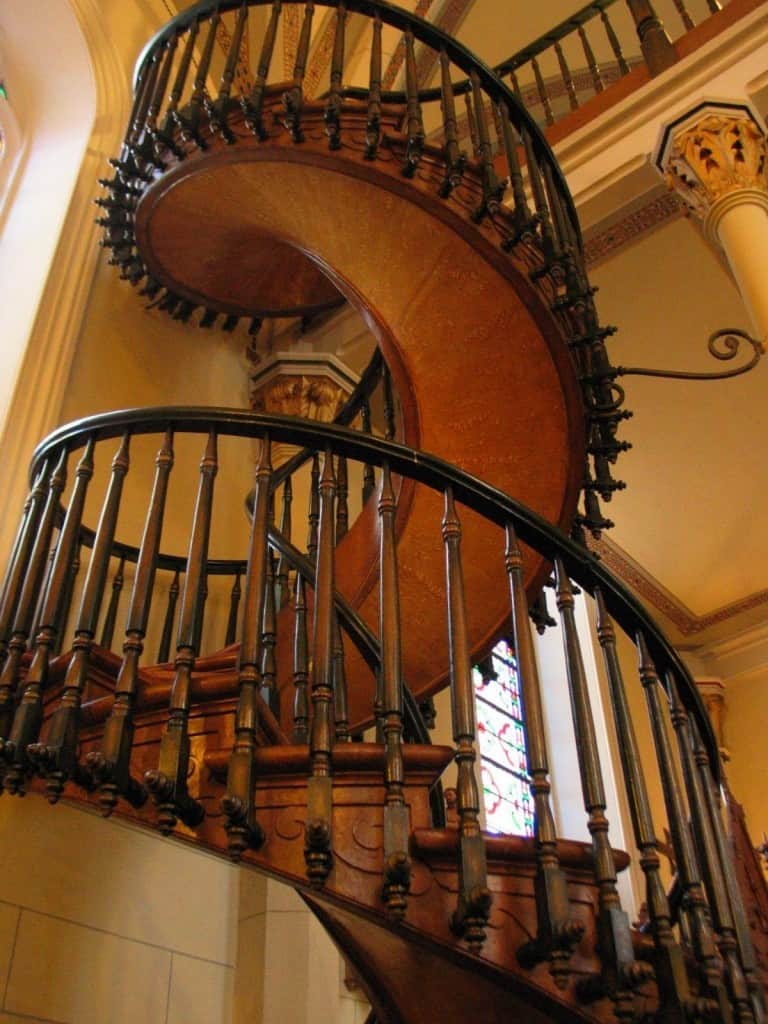 The Loretto Chapel staircase allows access to the choir loft 22 ft. above. Source: Wikimedia Commons.
History of the Loretto Chapel
During 1872, the Bishop of the Santa Fe archdiocese was Jean-Baptiste Lamy. French by birth, he was elected as the very first Bishop of the diocese and commissioned and oversaw the construction of a chapel named Our Lady of Light in 1873. A religious order called the Sisters of Loretto would maintain the chapel.