By Nadia Kounang, CNN –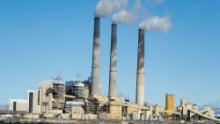 PFAS chemicals are known as "forever chemicals," a family of potentially thousands of synthetic chemicals that are extremely persistent in the environment and in our bodies. PFAS is short for perfluoroalky and polyfluoroalkyl substances and includes chemicals known as PFOS, PFOA and GenX.
They are all identified by signature elemental bonds of fluorine and carbon, which are extremely strong and what make it so difficult for these chemicals to disintegrate in the environment or in our bodies.
PFAS chemicals have been highly utilized in various industries because of their ability to repel oil and water. They've been manufactured since the 1940s and can be found in Teflon nonstick products, stains and water repellants, paints, cleaning products, food packaging and firefighting foams.
Persistent chemicals, persistent health effects
A growing body of science has found that there are potential adverse health impacts associated with PFAS exposure, including liver damage, thyroid disease, decreased fertility, high cholesterol, obesity, hormone suppression and cancer.
These chemicals can easily migrate into the air, dust, food, soil and water. People can also be exposed to them through food packaging and industrial exposure.
"I think that people should be concerned about the amount of PFOA and PFOS that is in our environment," Susan M. Pinney, a professor in the Department of Environmental Health at the University of Cincinnati, wrote in an email. "These are chemicals with long half-lives," meaning they persist in the environment as well as the body. They can also accumulate over time.
In the body, they primarily
settle
into the blood, kidney and liver. A
study
from 2007 by the US Centers for Disease Control and Prevention estimated that PFAS chemicals could be detected in the blood of 98% of the US population.
Regulators take some action
"Exposure in utero may have the greatest effect on developing children … and effects may last into adulthood," Pinney said, adding that the science is still early.
PFOS and PFOA are the two most-studied PFAS chemicals and have been identified as contaminants of emerging concern by the Environmental Protection Agency.
PFOS was voluntarily phased out of production in the United States by 3M, its main manufacturer, starting in 2000. In 2006, PFOA began to be phased out as well. PFOA and PFOS are no longer manufactured or imported in the United States, but similar "replacement chemicals for PFOA and PFOS such as GenX, may be just as persistent," Pinney said.
In November 2016, the EPA released a non-enforceable lifetime
health advisory
that limited combined PFOA and PFOS exposure to just 0.07 parts per billion in drinking water.
In
May,
then-EPA Administrator Scott Pruitt announced the initiation of a PFAS action plan to eradicate PFOA and PFOS from drinking water. His four-step plan included initiating steps toward establishing an enforceable maximum contaminant standard for the two chemicals and regulating them as a "hazardous substance." Current acting EPA Administrator Andrew Wheeler is expected to announce finalized details of the plan.
Pervasive contaminant
In June, a draft
report
from the Agency for Toxic Substances and Disease Registry, a division of the US Department of Health and Human Services, indicated that the "minimal risk levels" for oral exposure to PFOS and PFOA should be lower than the threshold currently recommended by the EPA. The report found that the EPA's levels were 10 and 6.7 times higher, respectively.
The Department of Defense has identified at least
400
active or closed military installations or bases with potential PFOS or PFOA. At many of these sites, the contamination is due to the use of firefighting foam that utilized the contaminants as an ingredient and has migrated into the groundwater. The Pentagon has identified at least
36
military installations where drinking water levels of PFOS and PFOA exceeded the EPA's health advisory.
According to the environmental advocacy group
Environmental Working Group,
more than 1,500 drinking water systems that serve nearly 110 million Americans may be contaminated with the chemicals.
They are
resistant
to most conventional chemical and microbial clean-up technologies, but drinking water can be effectively treated with activated carbon filtration.
CNN's Susan Scutti and Michael Nedelman contributed to this report.
(For the source of this, and many other important articles, please see: https://www.cnn.com/2019/02/14/health/what-are-pfas-chemicals/index.html)