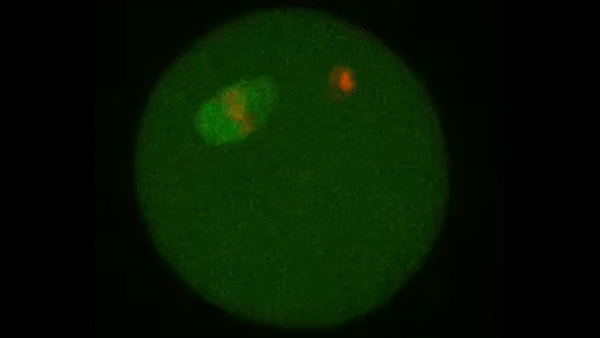 A team of Japanese and Russian scientists has successfully "reawakened" cells from a 28,000-year-old woolly mammoth, according to a study published recently in Scientific Reports.
The cells came from an extraordinarily well-preserved woolly mammoth discovered in Siberian permafrost in 2012 and nicknamed "Yuka".
Using a process called nuclear transfer, the scientists took nucleus-like structures from Yuka and implanted them into mouse oocytes, which are highly specialized cells that facilitate embryonic development.
The scientists then used a live-cell imaging technique to observe how the structures reacted in their new environment. They saw traces of biological activity.
"I was looking under the microscope at night while I was alone in the laboratory," 90-year-old Akira Iritani, a co-author on the new study who's spent years working toward resurrecting the woolly mammoth, told CNN. "I was so moved when I saw the cells stir. I'd been hoping for this for 20 years."
https://www.nature.com/articles/s41598-019-40546-1/
(For the source of this, and other equally interesting articles, please visit http://www.BigThink.com/).
[T-Rex next…?]