When Jeep announced a pickup truck, most assumed it would be a Wrangler with a cargo bed. That isn't far off, but the Gladiator is a lot more than that. Now that we've had our hands on it, we can unequivocally say that this is a very Jeep pickup in every way.
If American vehicle brands, especially truck makers, have a trope, it's spouting numbers about their wares. Jeep isn't any different there, focusing its push for the new Gladiator pickup on phrases like "most capable" and "best-in-class." It's hard to blame the firm though, given the extreme capability the 2020 Gladiator claims. The Gladiator might look like a Wrangler, but comparing the puny towing and hauling capabilities of that SUV, the Gladiator is far more truck than it is SUV.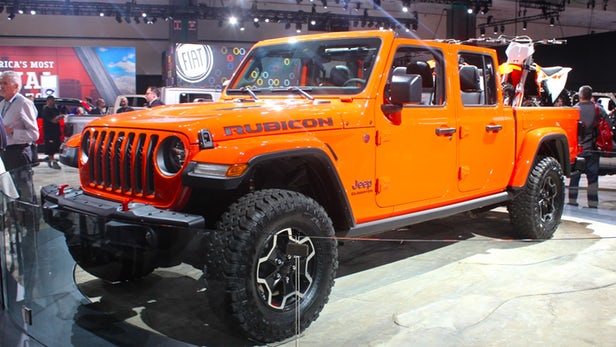 The 2020 Jeep Gladiator is a mid-sized pickup truck, competing against vehicles like the best-selling Toyota Tacoma and the Chevrolet Colorado. The Gladiator can tow up to 7,650 pounds (3,470 kg) and haul up to 1,600 pounds (726 kg) in its bed. Those numbers change some, depending on the trim point chosen, but even the Gladiator Rubicon, which has the lowest towing, can pull 7,000 lb (3,175 kg). That beats even the best-possible towing of the Tacoma by 200 lb (91 kg) and the more comparable Tacoma TRD Pro by 600 lb (272 kg). Hauling capacity for the Gladiator is similarly superior in comparison.