Future cancer research may come from studying antler growth.
By Mike Colagrossi –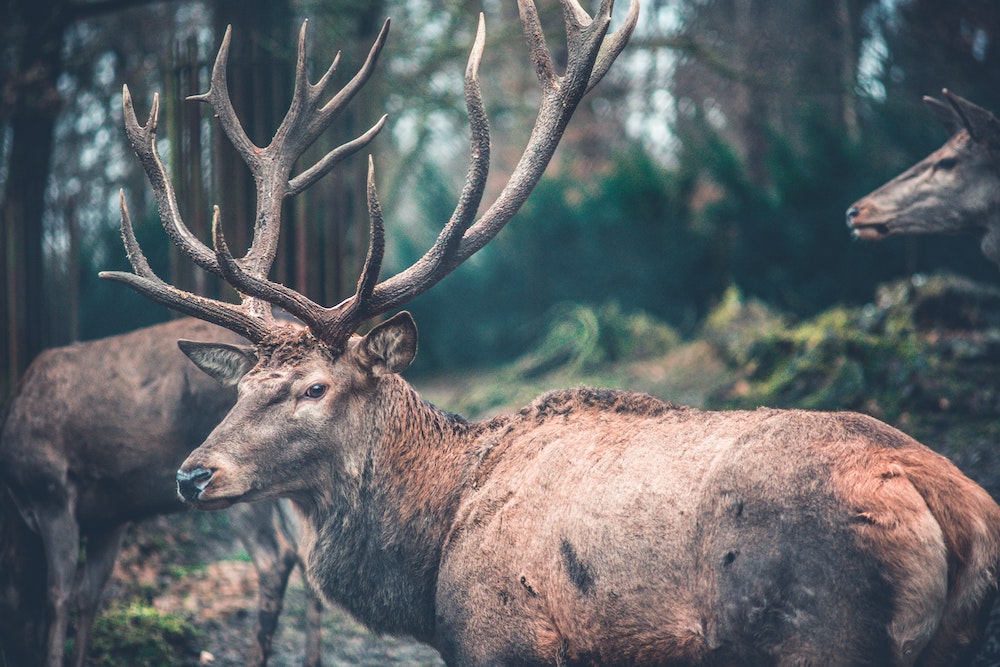 While sequencing the genomes of some 44 ruminants — among them cows, giraffes, and other mammals that have chambered stomachs for plant digestion — Chinese scientists closely studied those that sprouted antlers, horns, and other bony protrusions.
In doing so, they recently discovered that all the genes that were related to the growth process were oncogenes — genes related to cancer.
These genes, they found, were responsible for accelerating cell creation and forming tumors in the bone and skin. What's more, alongside the ability to prolong cancer cell life, the genes also seemed to be able to suppress or stop the growth entirely.
Research findings
Geneticist Qiang Qiu and his team, from the Northwestern Polytechnical University in Xi'an, China started their research by mapping out the genes active in 16 live tissue samples from goats, sheep, and deer. Qiu and the research team found that genes responsible for bone formation and embryonic tissue development in the neural crest likely spearheaded the development of bony headgear for ruminants.
Furthermore they found — the study was published in Science on June 21 — that while the same mutation responsible for bone formation appeared across various types of deer, not all of them displayed them. For instance, in contrast to regular deer, two separate species of musk and Chinese water deer entirely lack antlers. Regular deer, the researchers found, possessed eight active genes that jumpstarted tumor formation and growth.
From these findings, Qiu states that antler growth is more akin to bone cancer than regular bones. However, in the case of antler growth contrasted to bone cancer, tumors, in this exceptional case, do not grow unchecked but are part of the animal's highly regulated system of genes, which both suppress and inhibit tumor growth.
Edward D. Davis, an evolutionary paleobiologist at the University of Oregon, states that, "Deer antlers are essentially a controlled form of bone cancer growth." Although he wasn't part of the study, he found the results to be surprising. As tumor-promoting genes are expected in something like antler growth, the involvement of cancer-controlling genes is a surprising find.
But the surprises didn't stop there. Qiu says that the cancer-suppressing genes also protect against the disease in general. Documented cancer rates in deer are five times less than other mammals. Wang Wen, the study's lead author remarked about the amazing ability of deer to regrow antlers.
"Deer can completely regenerate an organ. No other mammal has that ability."
Antlers grow up to one inch per day. Wang's team found nine genes involved with this antler cell growth. There were an additional 19 genes that act as tumor suppressors.
The two different sets of genes work together to build thriving antler cells without developing into cancer on other parts of the body. Implications from this study could be substantial for future cancer research.
Using cancer mechanics for treatment
Professor Yunzhi Peter Yang from Stanford University and Dai Fei Elmer Ker from University of Hong Kong's Institute for Tissue Engineering and Regenerative Medicine, said that the discovery could help scientists regrow damaged or missing organs, as well as develop new drugs to fight cancer.
"Studies of deer antlers offer attractive approaches for tissue engineering and regenerative medicine. For instance, deer antlers have inspired a commercially promising prosthesis for amputees."
This is just the beginning, as the animal's ability to grow "innervated bone with low tumor and infection incidence," could help remedy skeletal defects and affect other bone growth issues.
(For the source of this, and many other equally interesting articles, please visit: https://bigthink.com/surprising-science/cancer-genes-antlers/)