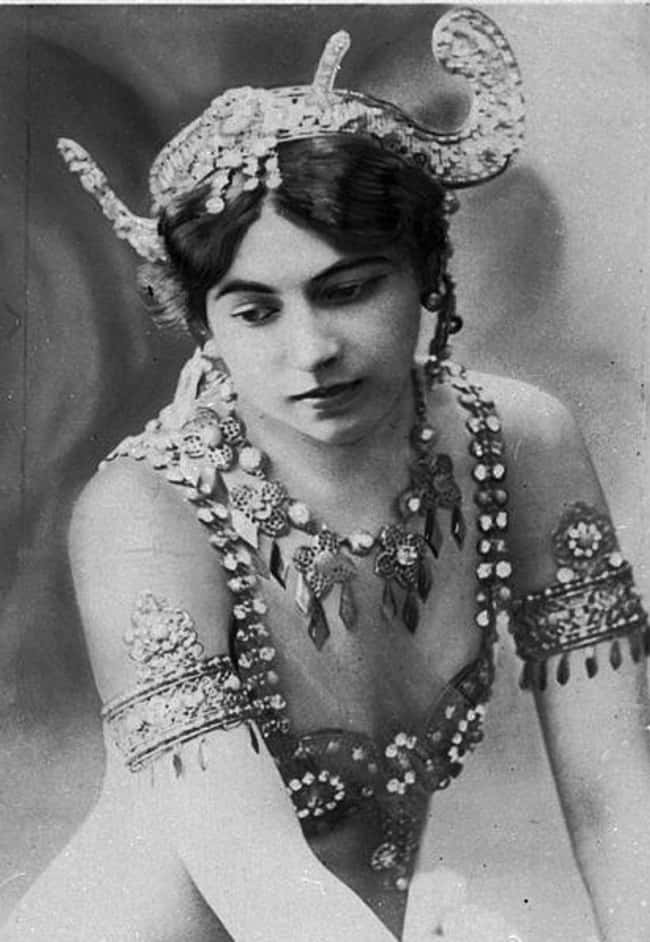 Who was Mata Hari? Exotic dancer, courtesan, seductress, spy, and femme fatale: Mata Hari was many things to many different people. But she is perhaps best remembered for the fact that she was executed during World War I for espionage.
"Mata Hari" was actually a stage name – and an invented persona. She was born Margaretha "Gertha" Zelle in the Netherlands in 1876 to a wealthy, if unexceptional, family. At the age of 18, she fled her boring life in the Netherlands for the Dutch East Indies where she became an officer's wife. The new Mrs. MacLeod didn't find happiness there, but she did develop an interest in Indonesian dance.
When Gertha returned to Europe, she reinvented herself as an exotic dancer. "Mata Hari" took the continent by storm. By the time World War I erupted in 1914, her profile brought her to the attention of French, British, and German officials. As WWI changed the world, she, too, experienced drastic changes in her life.
Why was Mata Hari executed? The French accused her of being a double agent, a damning charge especially in a time of war. And so Gertha joined the ranks of other famous people executed by a firing squad. Added together, facts about Margreet MacLeod reveal a complex figure who is far more fascinating than her tragic end.
The Headmaster At Her School Creepily Put The Moves On Her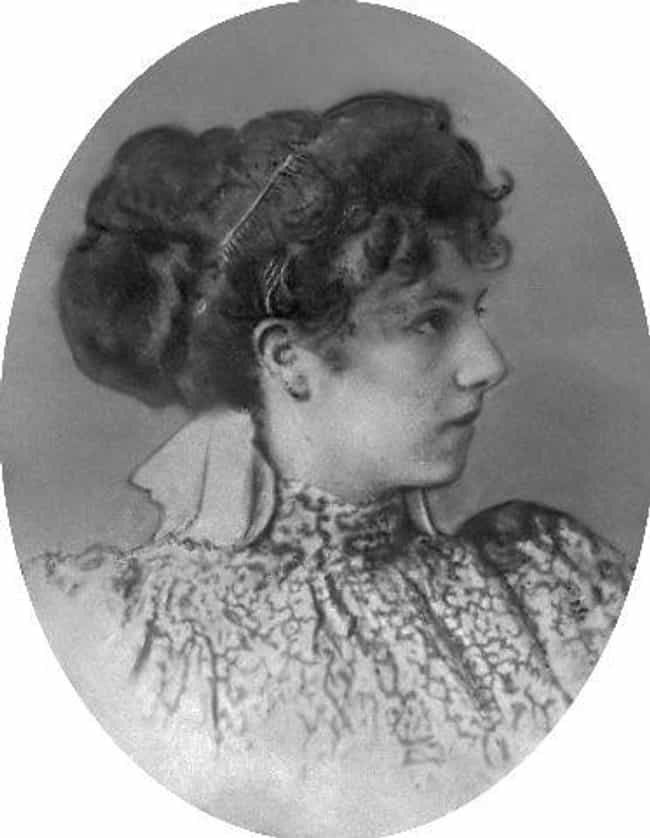 Gertha was born in 1876 to a hatmaker who invested in oil. For the first 13 years of her life, Zelle wore extravagant dresses and lived a lavish lifestyle. However, the family lost all their money in 1889 and Gertha's mother passed away in 1891. She was then sent to live with her godfather, who sent her to school in Holland.
The first scandal in Gertha's life involved the headmaster of her school. The man began inappropriately flirting with the teenaged girl. She was quickly withdrawn from the school, thus ending her ambitions of becoming a kindergarten teacher. After the incident, Gertha fled to her uncle's home. Whether or not she wanted it, the young Gertha was already attracting attention.
She Became A Classifieds Bride To A Colonial Officer To Escape Her Hum-Drum Life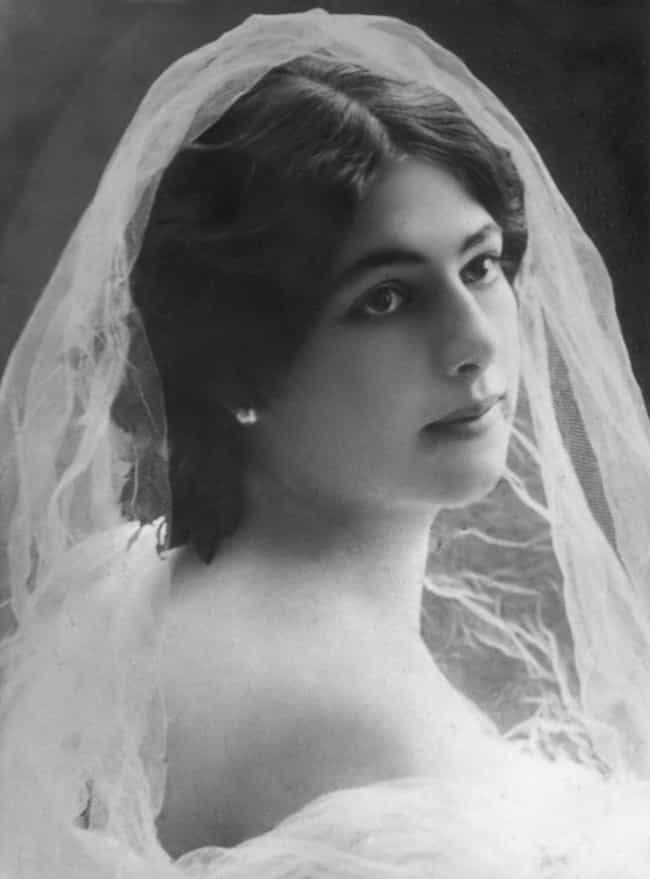 With an unstable family life, Gertha set her sights beyond the Netherlands. So at the age of 18, she took a bold step: she responded to a newspaper advertisement for a bride in the Dutch East Indies. The would-be groom was Norman John MacLeod, a Scottish-born Dutch East Indies officer. After exchanging letters and pictures, Gertha made the decision to travel to Java to be his bride.
She Took Up Dancing To Abate Her Loneliness In Indonesia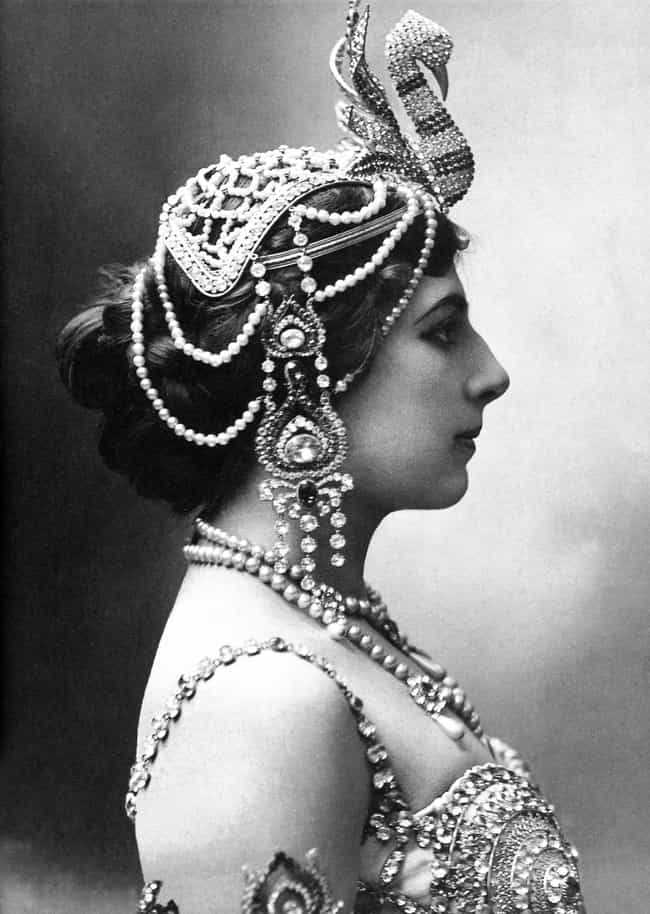 Life on the island of Java was often difficult and lonely for the young Dutch bride. Her relationship with her husband, who was roughly twice her age, was strained. So as a way to occupy herself, Gertha began studying local culture and took up Indonesian dancing. It would be an investment in her future and independence.
Her Husband Was A Huge Douche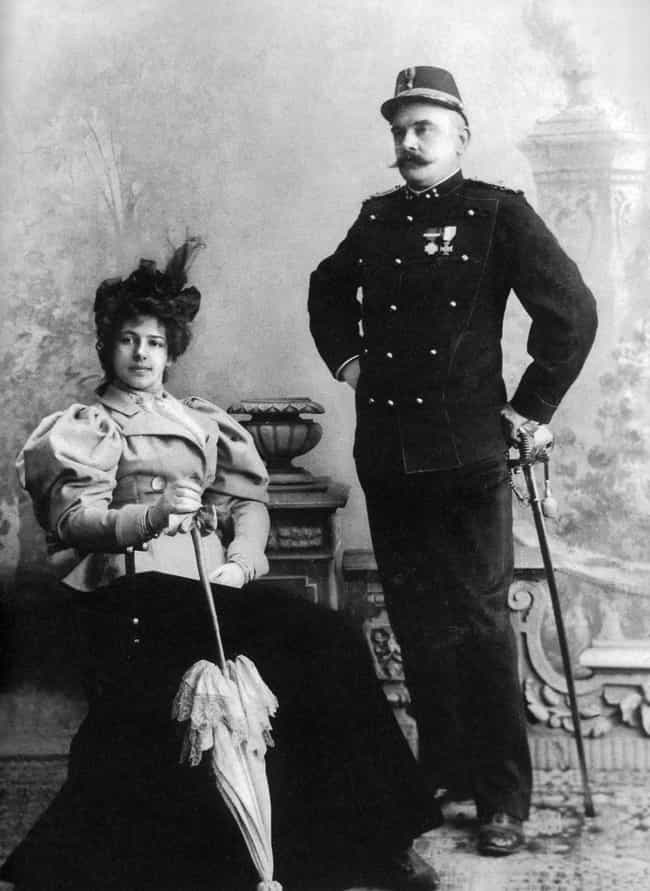 Gertha's decision to sail off to Indonesia and marry someone she didn't know was a risk that would not pay off. Norman John MacLeod turned out to be an abusive alcoholic. Their marriage wasn't happy and the arrival of two children – only one of whom would survive babyhood – did nothing to bring the couple together. When the small family returned to Holland, Gertha and John separated in 1902 and officially divorced four years later.
After Their Separation, Her Husband Basically Coerced Her Into Giving Up Custody Of Their Child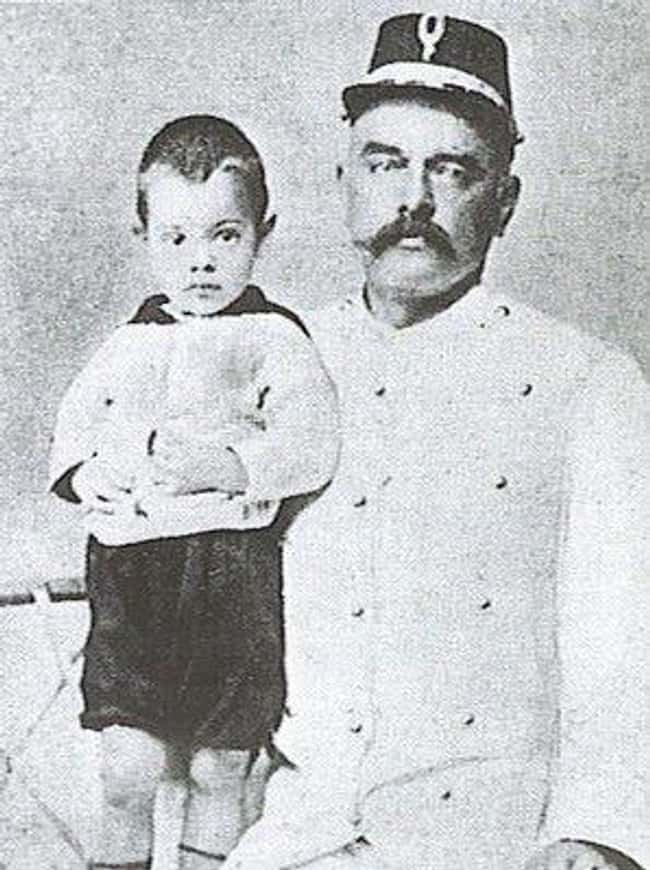 When Gertha and her husband divorced, she was granted custody of their only surviving child, Non. However, she struggled with providing financially for her daughter as her husband put ads in the local papers, warning people to not help her. Gertha eventually returned Non to her husband. Without her daughter, Zelle believed there was nothing left for her in Holland and set her sights on Paris.
When She First Arrived In Paris, She Worked As A Circus Performer

After her divorce from MacLeod, Gertha had to financially support herself somehow. So, she became a circus performer in Paris. Though she began as a horse rider using the name "Lady MacLeod," she eventually transitioned to exotic dancing.
She Became Europe's Favorite Exotic Dancer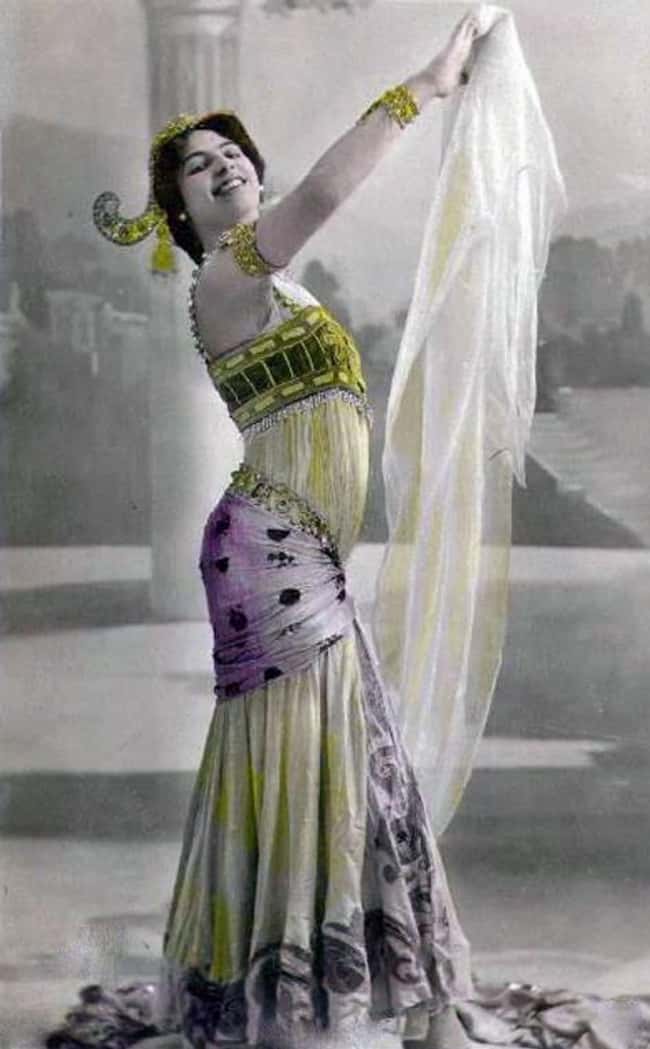 After spending an unhappy young adulthood in the Dutch East Indies, Margaretha decided she had an opportunity to reinvent herself. To help her dancing career, she posed as a Javanese princess, thus adding even more exoticism to her performances. She took the stage name "Mata Hari," which means "Eye of the Day" in Indonesian.
Gertha used Europe's fascination with orientalism to her advantage. She drew upon the skills that she had learned in Indonesia and performed Eastern-inspired, exotic dances. The scandalous part? She was sometimes nude and often nearly-nude when she performed. In an era when women still had full-body bathing suits, Mata Hari's willingness to show skin was downright shocking. When she wasn't nude, she would wear a skin-color bodystocking, which gave the illusion of nudity. Men across Europe went wild for her scandalous dances.
She Had A String Of Important, Influential Lovers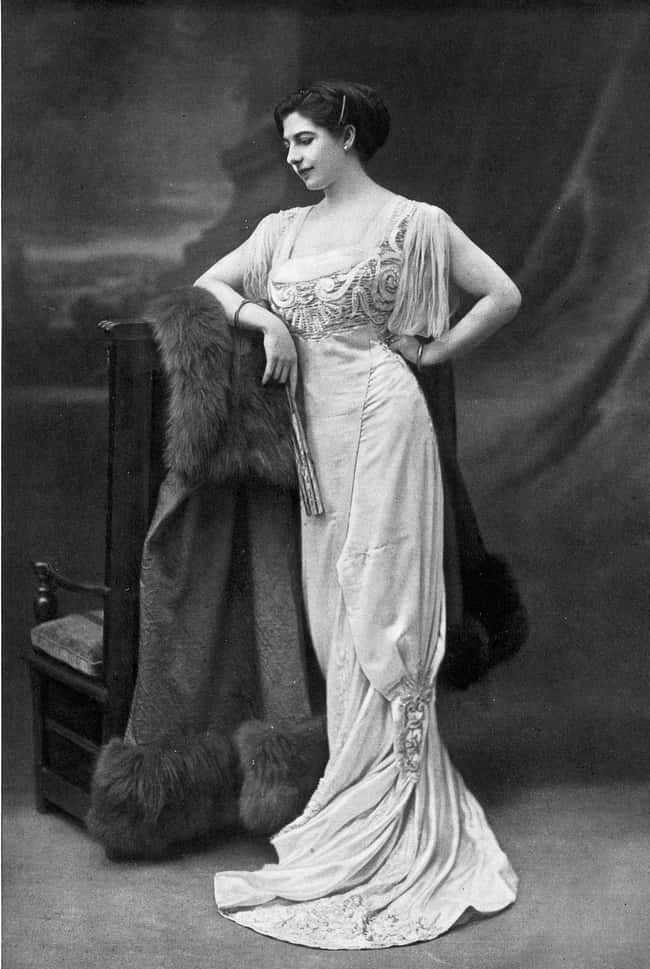 Gertha's fashionable dancing career as "Mata Hari" put her into contact with wealthy, influential men. So she took up a secondary career as a courtesan. Men ranging from millionaire industrialists to military officers became her lovers. Her international affairs meant that, when war broke out in 1914, she was busy crossing borders.
The Love Of Her Life Was Shot Down And Necessitated Her Turn As A French Spy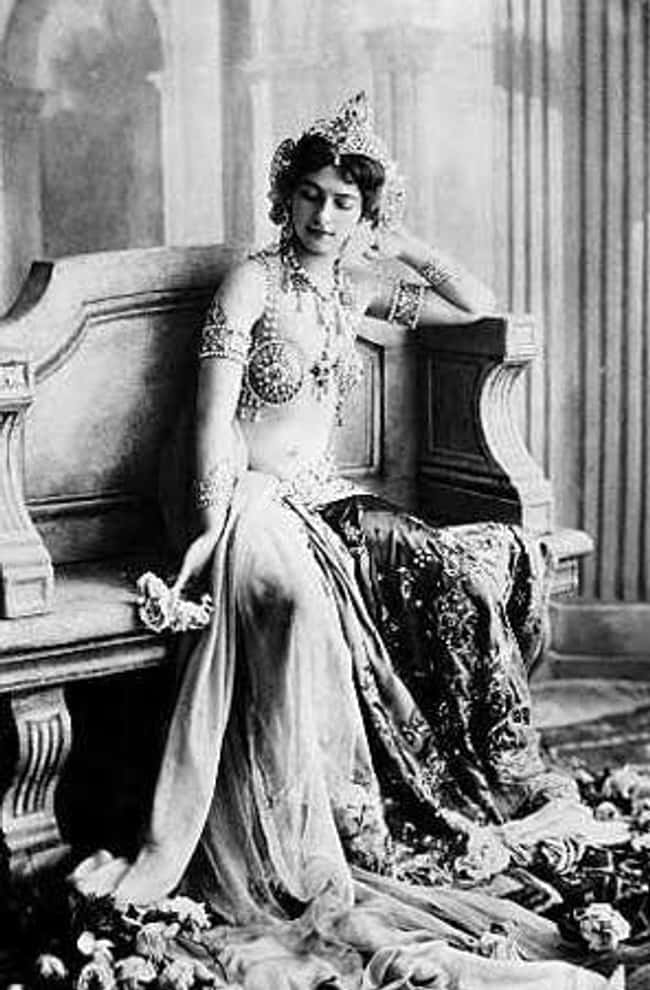 Throughout her life and career, Gertha had been involved with a variety of men. But it wasn't until 1916 that she met the love of her life. Captain Vadim Maslov was a dashing, young Russian pilot who was stationed in France. In 1916, his plane was shot down and he was hospitalized. Desperate to see him, Gertha applied to visit him at the Front. The authorities agreed, but on the condition that she would agree to become a spy for France. So for love and money, Gertha said yes.
French Intelligence Officers Actually Commissioned Her To Seduce The Kaiser's Son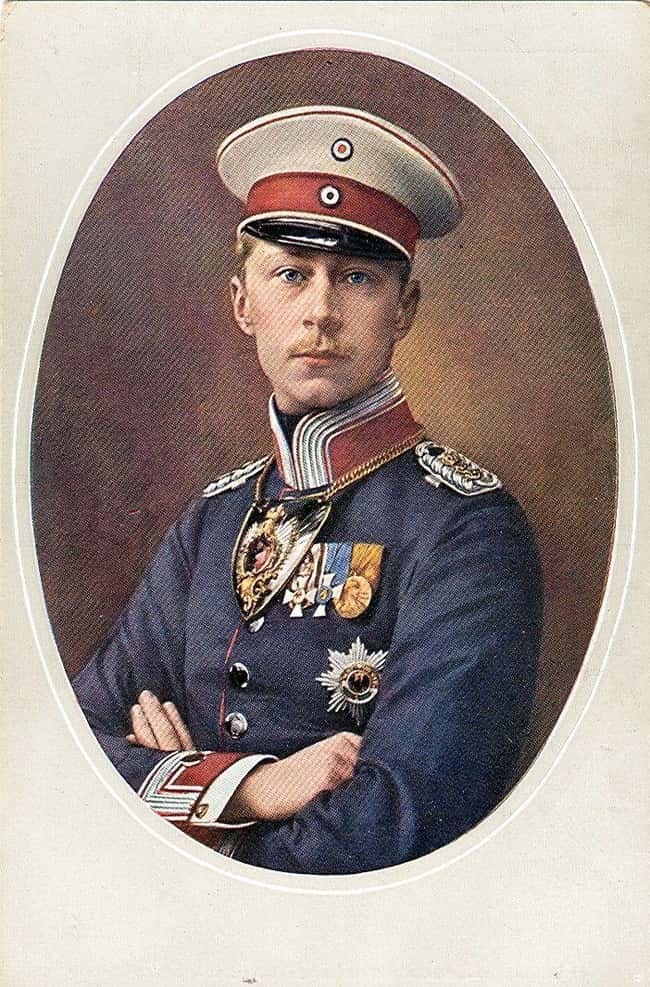 French officers believed that Gertha's career as Mata Hari and her international contacts might be of use to them during the war. Specifically, they hoped that she could seduce Crown Prince Wilhelm, Kaiser Wilhelm II's son and heir. So, they offered her one million francs if she could successfully seduce the prince and learn German secrets. She thus began her spy career for the French with the intention of seducing her way up the German ranks.
The Allies Didn't Totally Trust Her And Suspected She Was A German Spy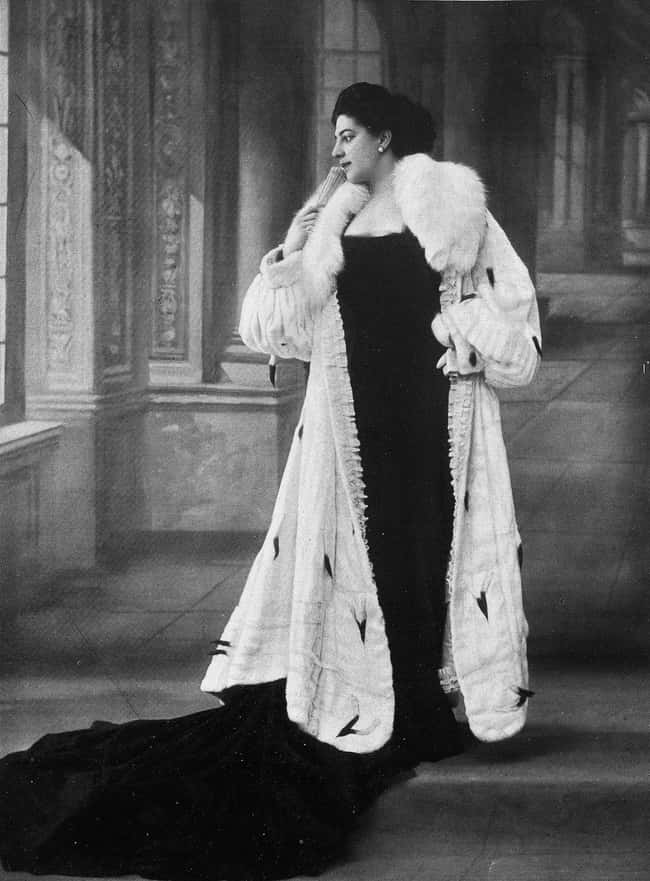 Gertha's ability to cross borders began to raise questions by officials across Europe. It got to the point when she was actually arrested and interrogated by British officers in 1916. She was released only when she admitted to working for the French. However, in 1917, French secret police arrested Gertha for being a German spy when they intercepted a German message.
In the course of her trial, it came out that she had once accepted money to share French secrets with a German officer at the beginning of the war, but she insisted she shared nothing of value with him.
The Allies Actually Had Very Little Evidence And Used Her Sexuality Against Her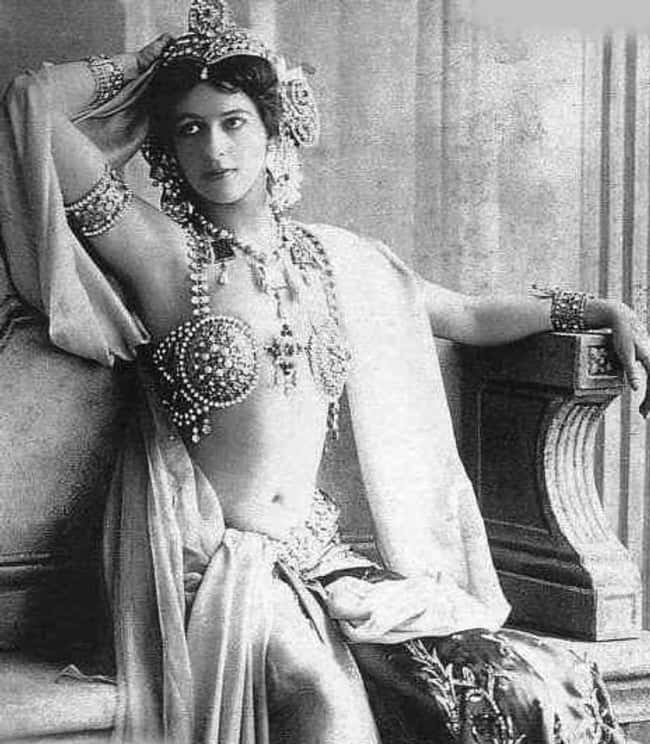 After Gertha was arrested in her hotel room in Paris, authorities had a very difficult time gathering evidence against her. So instead, they used her life story against her. She was a consummate performer, they claimed, whose constant re-invention of herself was surely a sign of duplicity. In addition, the fact that she took money from German officers for sexual favors provided prosecutors with an opportunity to paint her as a depraved spy.
A dossier in the French state archives actually reveals that Gertha was likely innocent of the crimes for which she was accused.
Some Believe She Was Totally Innocent And That The Germans Set Her Up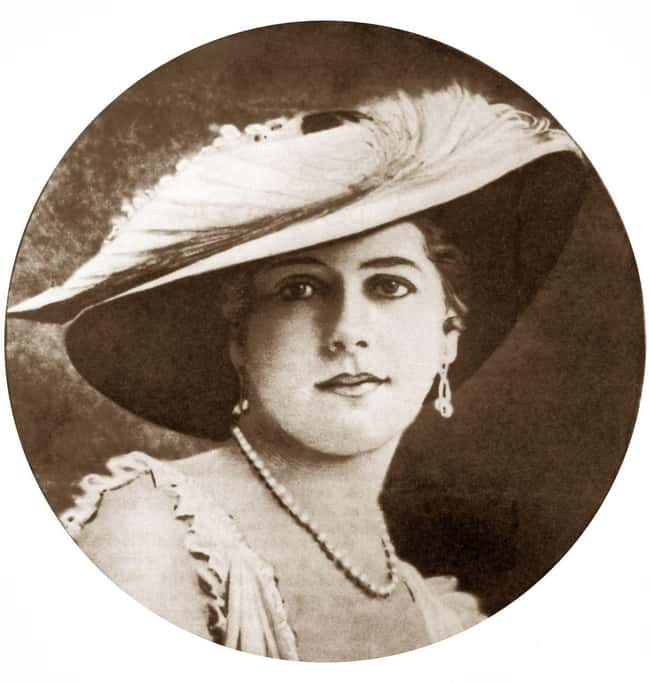 Gertha's seduction of a German officer was apparently a clumsy affair – so clumsy, in fact, that the officer spotted her as an amateur right away. Her attempts to get useful information out of him might have been too heavy-handed and Gertha later emphasized that she only fed him outdated information and gossip in the hopes he would reveal significant secrets.
The officer went so far as to identify her as "Agent H-21," but to what extent was she actually spying for Germany? According to some people, the German messages were easily decoded by the French. Some felt they were simply too easily decoded, leading some historians to conclude that she had been set up by the Germans to be tried for espionage. One historian believes she was completely innocent of espionage and was a convenient scapegoat for a French government that was struggling with the war.
One Of Her Last Acts Was Blowing A Kiss To Her Firing Squad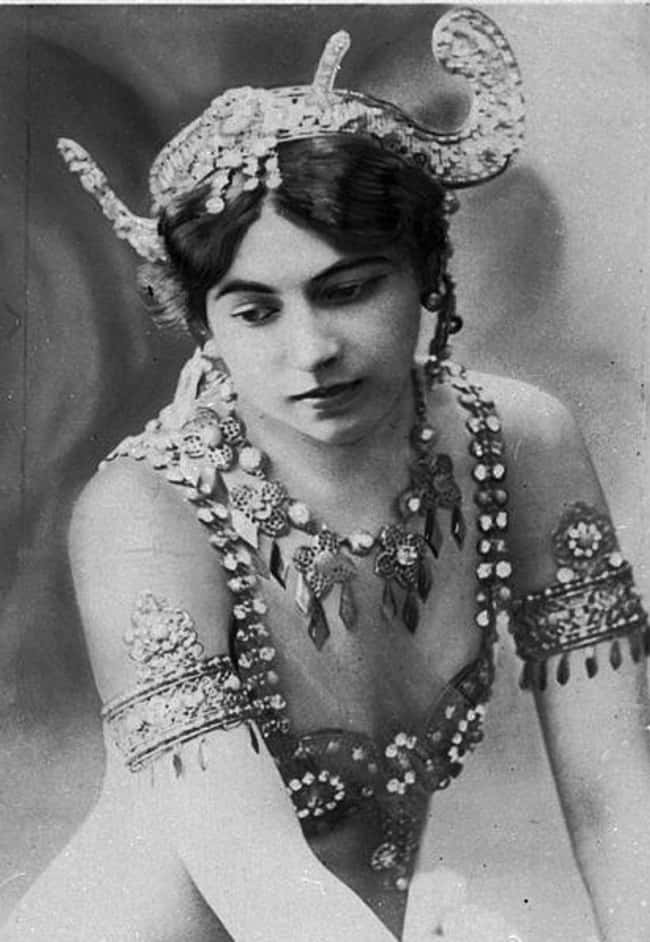 Despite the lack of evidence against Zelle, she was sentenced to death. In the early morning of October 15, 1917, 41-year-old Gertha was led out to the firing squad that would take her life. As was custom, she was offered a blindfold, but refused. The consummate performer, Gertha blew a farewell kiss to the firing squad that would shortly end her life.
Her Body Was Used For Medical Study And Her Head Has Gone Missing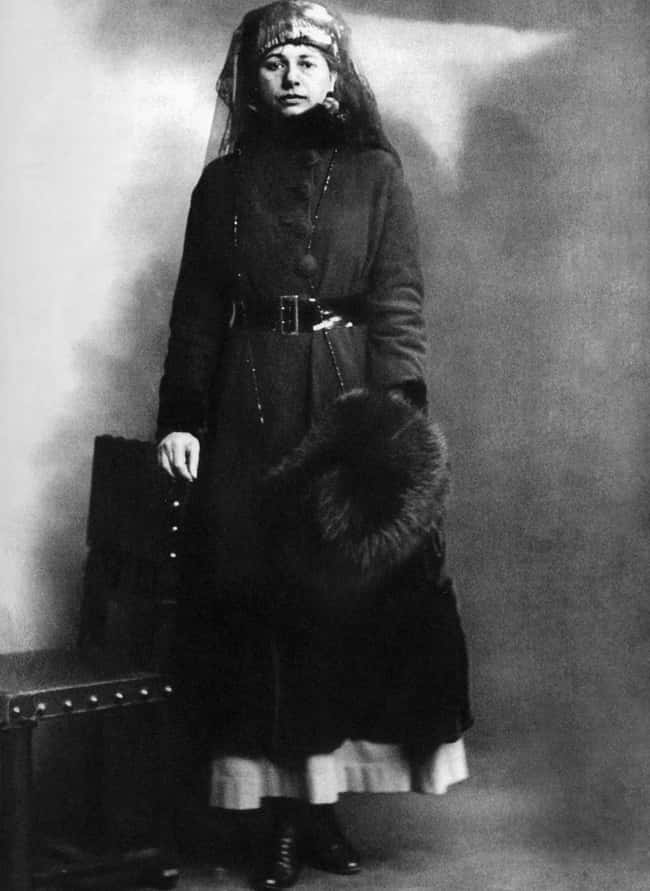 When Gertha was executed, none of her family claimed her body. So her corpse was committed to medical research. Her head was actually removed from her body and kept deep in the archives at the Museum of Anatomy in Paris. Bizarrely, archivists noticed in 2000 that her head was missing – no one knows what exactly happened to it.
–
(For the source of this, and many other equally intriguing articles, please visit: https://www.ranker.com/list/mata-hari-facts/setareh-janda/)