Who was Hedy Lamarr? In the heyday of Old Hollywood, she was one of the most beautiful women in the world. Hedy Lamarr movies were as popular as they were successful. Her breathtaking looks packed theaters across the country, but there was much more to this starlet than what met the eye.
A more in-depth look at Lamarr's biography quickly reveals her as a forward-thinking genius whose intelligence went unappreciated in her lifetime. Born in Vienna, Austria, in 1914, Lamarr escaped her homeland in the 1930s, setting out for a dazzling career in Hollywood. The public, more preoccupied with her looks than brains, had no idea one of Hollywood's leading ladies was, in fact, a groundbreaking inventor.
Though Lamarr passed away in 2000, the impact of her scientific breakthroughs is finally giving her the credit she so long deserved. One of her contributions is the system used to develop wireless technology. In other words, WiFi might not exist if it weren't for this Hollywood starlet.
She Developed A Radio Technology Essential In Creating Modern WiFi And Cell Phones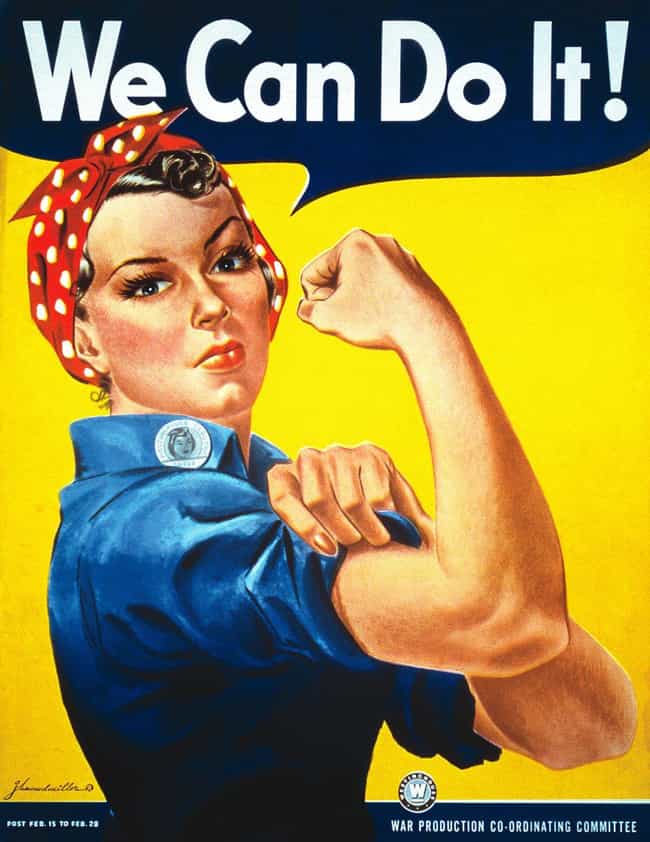 Though Hollywood played a valuable part in supporting the Allies in the war effort through war bond drives and United Service Organizations (USO) shows, Hedy Lamarr felt she could do more. So in 1940, Lamarr enlisted the help of George Antheil, a composer, to help develop her idea for a new frequency-hopping system capable of guiding and protecting American torpedoes underwater. Lamarr realized if a radio signal traveled across constantly changing radio frequencies, it could circumvent jamming and make it easier to guide torpedoes in unfriendly waters.
Unfortunately, the US Navy decided not to use Lamarr and Antheil's invention at the time, filing away their patent as top secret. Decades later, though, Lamarr and Antheil's frequency-hopping technique would become essential in the development of cell phones, WiFi, and Bluetooth.
She Was A Self-Taught Genius Who Quit School At 16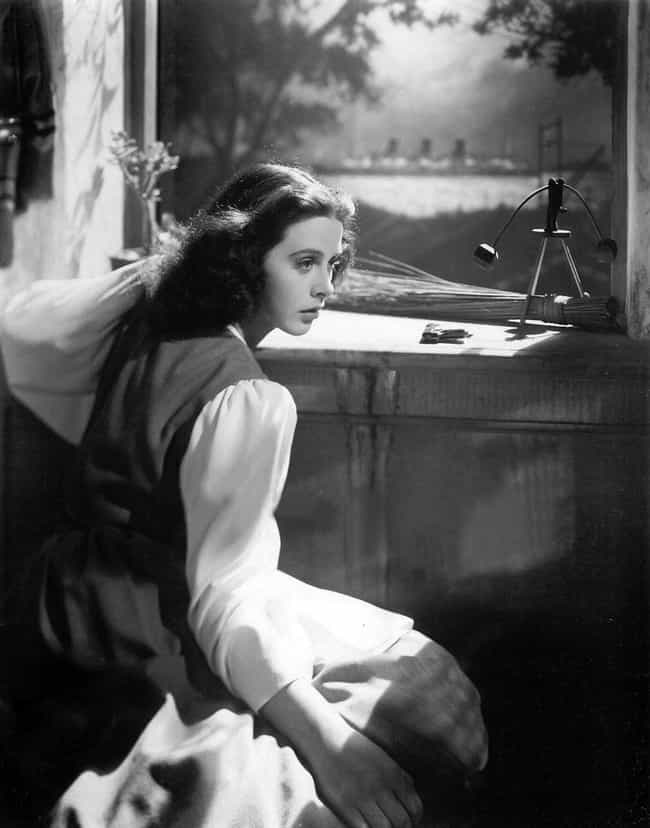 Hedy Lamarr's education reflected her social standing, as she was born into an affluent Viennese family in the early 20th century. She had private tutors before attending finishing school. However, a life of acting seemed too irresistible for the confident teenager, and she left school at the age of 16 to pursue a career on the stage and screen.
In other words, Lamarr never received a college education or any advanced training in science and engineering. She was entirely self-taught, which makes her inventions all the more astonishing.
She Began Inventing Things Because The Hollywood Lifestyle Bored Her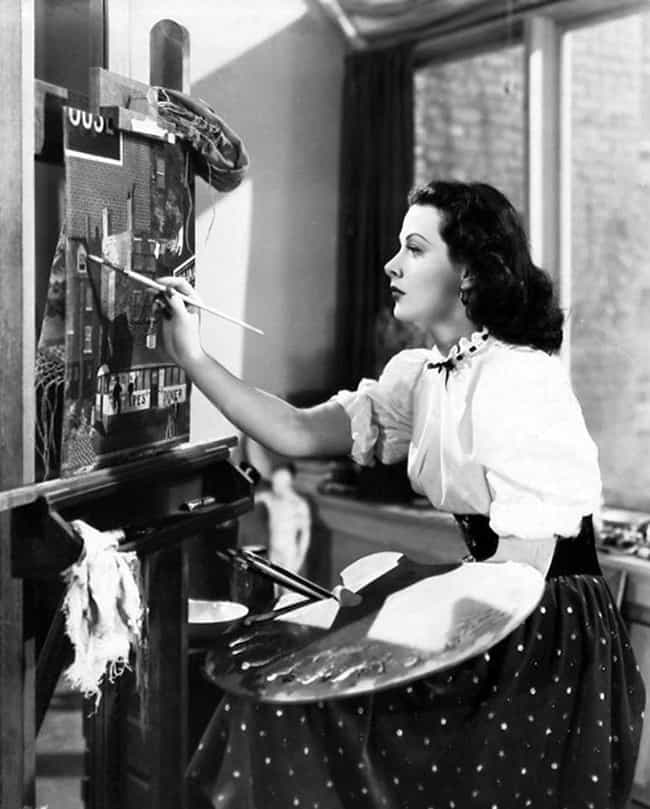 Hedy Lamarr was born into a cultured family in the heyday of Viennese intellectualism – her father was a successful banker, and her mother a concert pianist. Lamarr's birth city nurtured the genius of neurologist Sigmund Freud and artist Gustav Klimt, among many others. Hollywood proved pretty dull for a mind as bright and inquisitive as Lamarr's.
As a result, Lamarr admired thinkers and artists in Hollywood, even counting photographer Man Ray as a frequent chess partner. Because of her boredom with Hollywood life, Lamarr turned to exciting projects and put her many intellectual gifts to good use by inventing.
The Navy Used Her Radio Technology During The Cuban Missile Crisis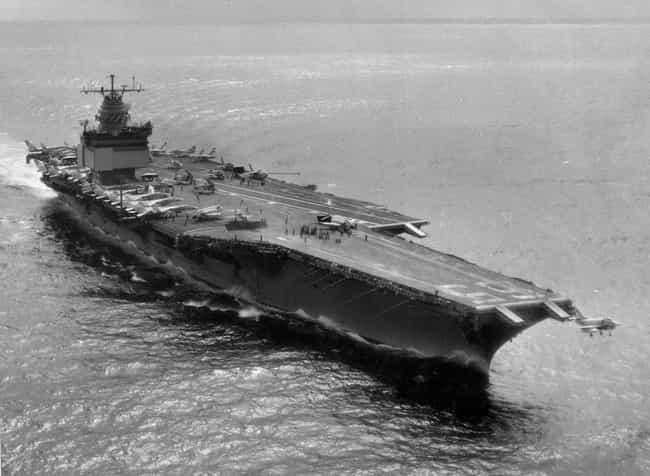 Hedy Lamarr and George Antheil received an official patent for their invention on August 11, 1942. Unfortunately, their project didn't see action during World War II. In fact, it would take 20 more years until Lamarr and Antheil's invention fulfilled its intended purpose.
In 1962, the US found itself in the midst of the Cuban Missile Crisis, when the Soviet Union sent a convoy of missiles to Cuba. In response, President John F. Kennedy instituted a naval blockade of Cuba – the ships were all outfitted with the technology Lamarr and Antheil developed for World War II and gave to the US Navy. Unfortunately for the unsung inventors, 20 years was enough time for their original patent to expire, so neither Lamarr nor Antheil received any credit or monetary compensation.
She Didn't Get Any Recognition For Her Breakthroughs Until The 1990s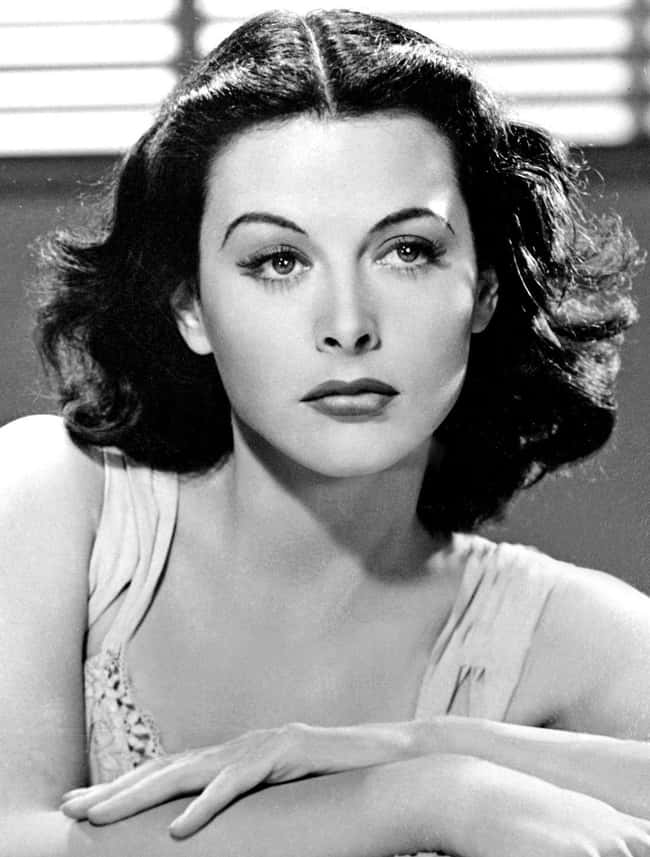 Long remembered as a Hollywood bombshell, Lamarr's inventions and contributions to naval security were forgotten. But this all changed in 1990. That year, Forbes conducted interviews with Lamarr and made her scientific inventions public knowledge.
Lamarr was already in her late 70s by then, but public recognition of her mind – not just her face and body – felt rewarding, even if belated. When Lamarr found out she won the Electronic Frontier Foundation Award in 1997 for her contributions to scientific innovation, she reportedly said, "Well, it's about time."
Her First Husband Was Chummy With Hitler And Mussolini – And She Hated Him For It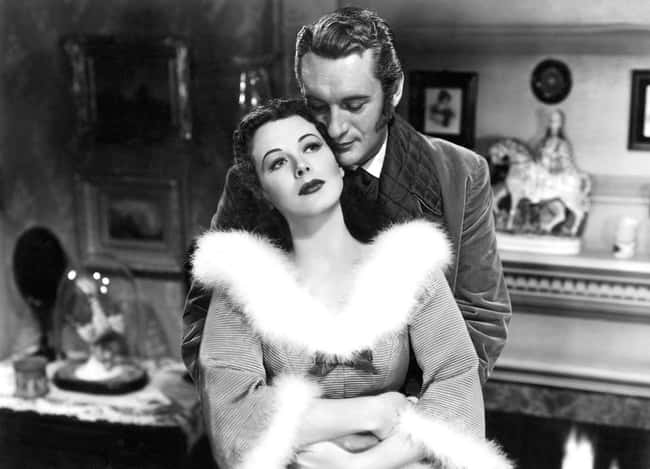 Hedy Lamarr's first husband was the fabulously wealthy Friedrich "Fritz" Mandl. Lamarr and Mandl married in 1933. Mandl's money came from arms manufacturing, a lucrative business in Europe in the years leading up to World War II.
Mandl, however, perhaps sought to control Lamarr rather than support her. To contain the scandal surrounding her film Ecstasy, Mandl bought up every print of the film he could acquire. Lamarr later claimed Mandl kept her a virtual prisoner in their own home.
Worse, Mandl was a fascist who fawned over Benito Mussolini and Adolf Hitler. As both the reality of her marriage and the political situation of Europe sunk in, Lamarr resolved to flee. Consequently, she orchestrated a dramatic escape from her husband. She allegedly drugged and impersonated one of her maids so she could travel to Paris, file for divorce, and then move on to London, where Mandl couldn't follow her.
She Witnessed The Growth Of Fascism Firsthand In Austria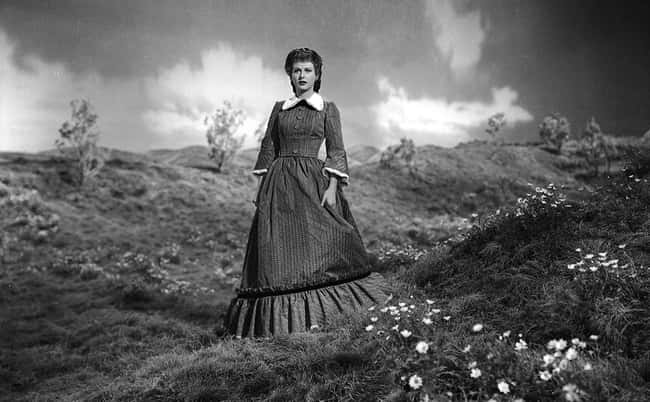 Hedy Lamarr's family name was Kiesler, which had Jewish origins in Vienna. Though her father, Emil Kiesler, died in 1935, both Lamarr and her mother, Gertrud, witnessed firsthand the troubling rise of fascism in Europe. Families with Jewish backgrounds became increasingly vulnerable as the Nazi state and its racist agenda gripped Germany and crept across Europe.
Although Lamarr was safe in Los Angeles by the start of World War II, it took time before she reunited with her mother, Gertrude. After her daughter made it out of Europe, Gertrud fled Austria herself to live with friends in London and Canada at the beginning of the war. Lamarr eventually succeeded in helping bring her mother to the US in 1942.
She Raised Millions For The American War Effort By Selling Kisses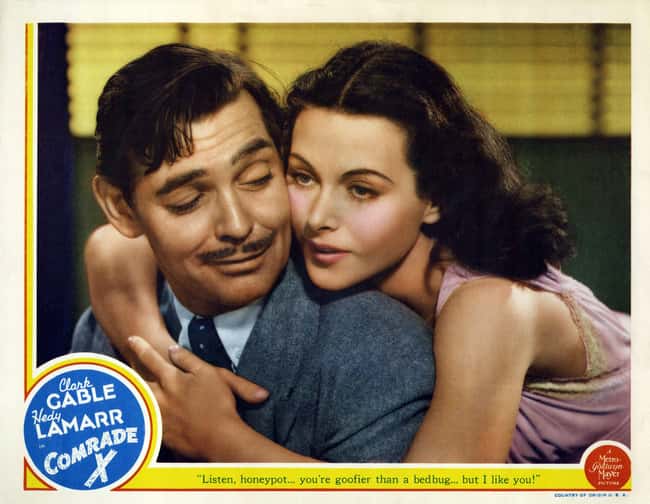 As an Austrian immigrant who fled from her motherland's political turmoil, Hedy Lamarr threw herself into the anti-fascist war effort to assist her adopted country. Like other Hollywood actors, Lamarr enthusiastically enlisted herself in tours across the country to sell government war bonds. Lamarr's presence at war bond drives attracted thousands of fans. By signing autographs for adoring fans and even selling kisses, Lamarr supposedly raised $7 million in a single night.
She Negotiated Her First Hollywood Contract In The Middle Of The Ocean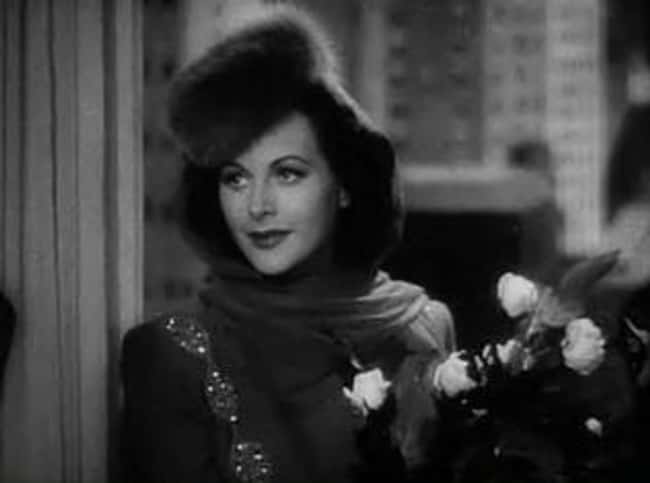 'Hedy Lamarr' was her screen name, a romantic illusion conjured up by Hollywood. The actress was born Hedwig Kiesler, but eventually changed her name when she moved to the US. She appeared in European films under the name "Hedy Kiesler" before making her way to Tinseltown. After escaping her fascist husband, Lamarr set her sights on Hollywood.
In London, she met with Louis B. Mayer, co-founder of MGM and one of the most powerful men in Hollywood. Mayer offered her a six-month contract on the spot, but she felt she was worth more than the $150 a week he promised.
As the story goes, she booked passage on the same ship taking Mayer back to America. She used their many days at sea together to her advantage, negotiating a contract worth more than three times as much. Mayer himself suggested the actress adopt the new name "Hedy Lamarr" as a nod to the former starlet Barbara La Marr, who died tragically young in 1926.
She Was Possibly The First Actress To Act Out An On-Screen Orgasm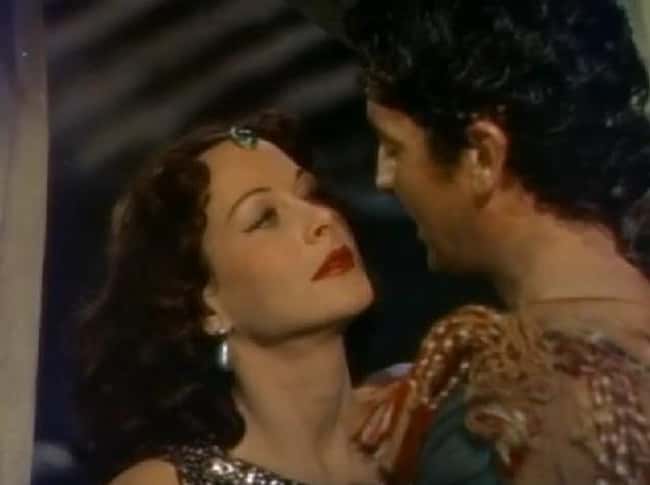 The most notorious film in Hedy Lamarr's career was Ecstasy. Lamarr was only 18 when she appeared in the movie. It catapulted the up-and-coming starlet into the center of a controversy. Not only did the film feature Lamarr's nude body, but it also earned the distinction of being the first film depicting female orgasm. When the movie premiered in 1933, this was nothing short of scandalous, and many countries banned it.
Filming the infamous scene was shocking on a personal level for Lamarr, too. The teenaged Lamarr was uncomfortable with the nude and lovemaking scenes, but director Gustav Machaty pressured the young actress into doing them anyway. The director poked Lamarr with a safety pin in the sex scene to capture shots of her writhing in perceived pleasure.
She Ultimately Considered Her Beauty To Be A Curse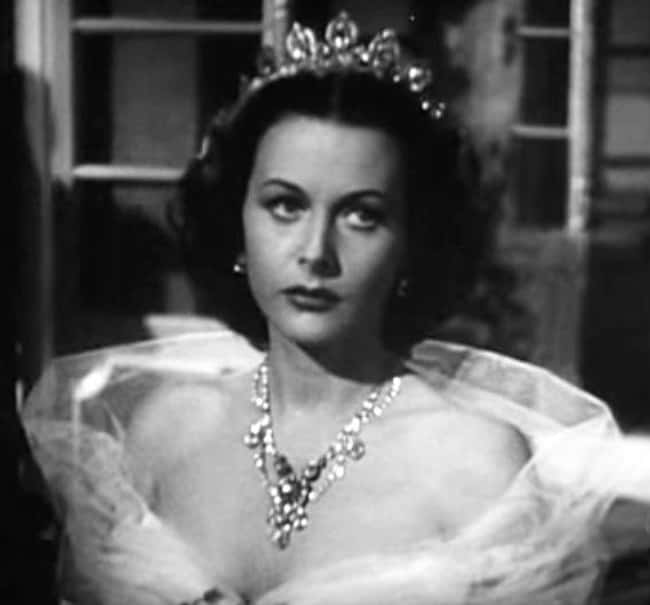 In Hollywood, Hedy Lamarr achieved distinction as "the most beautiful woman in the world." Her looks helped her navigate the film industry, land major contracts with studios, and enchant adoring fans. Ironically, this beauty's mother discouraged her from looking in mirrors as a child. Lamarr's natural beauty didn't shield her from the professional struggles of looking pretty.
She was acutely aware that her career centered around her looks. In her 1966 autobiography, Lamarr went so far as to describe her beauty as a curse. Later in life, after enduring so many plastic surgeries in hopes of preserving her looks, she rarely went out in public. When Lamarr received an award recognizing her scientific achievements, she chose to accept it over the phone, rather than in person.
She Married Her First Husband When She Was Only 18, And Had Five More Before She Called It Quits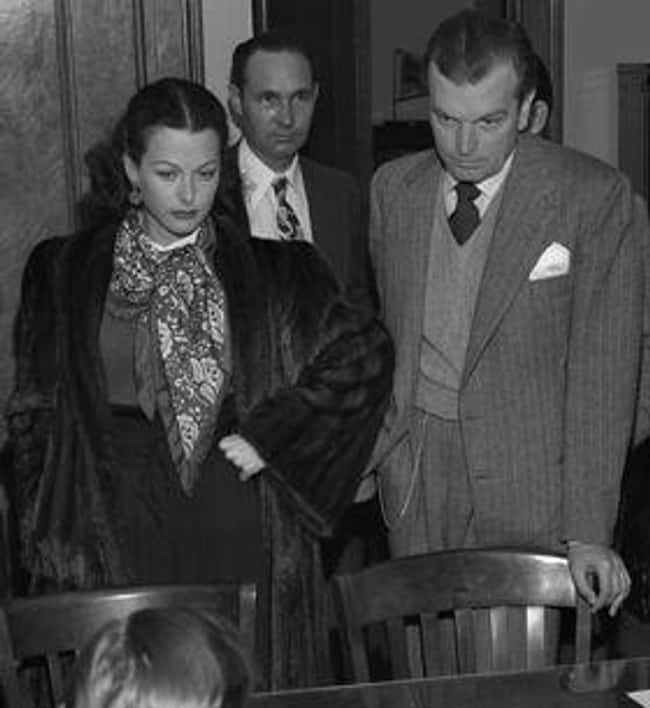 Hedy Lamarr was a prolific bride. While still a teenager, Lamarr married her first husband, 33-year-old Austrian arms manufacturer Friedrich Mandl. After only a few years of marriage, Lamarr flew the marital coop and journeyed to Hollywood. In America, her matrimonial quest only intensified. Over a period of roughly 26 years, she had five husbands and just as many divorces. Her last marriage ended in 1965, and she remained single for the rest of her life.
Shoplifting Became A Hobby As Her Acting Career Dwindled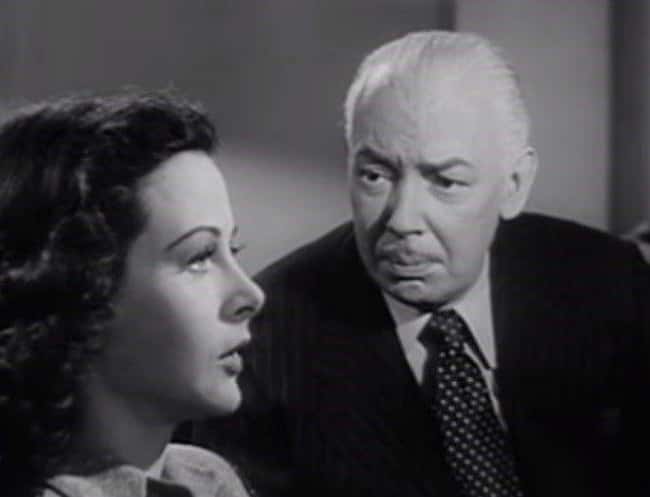 Hedy Lamarr began to fade out of the public's attention in the 1950s and 1960s. Perhaps as a means to cope with her feelings of loneliness, rejection, and isolation in this period of her life, Lamarr engaged in petty crime. In January 1966, she stole an assortment of items from a Los Angeles department store valued at $86. When confronted by the store's security guard, Lamarr claimed, "Other stores let me do it."
Indeed, Lamarr would steal again. After moving to Florida, she again found herself in the center of a shoplifting controversy in 1991 after pilfering merchandise valued at just $21.48 from a drugstore.
–
(For the source of this, and many other equally interesting articles, please visit: https://www.ranker.com/list/hedy-lamarr-genius-trivia/setareh-janda/)