When we look at old ruins, we may be tempted to think that time steadily wears down structures in an implacable, vague way. Let enough years go by and any building will crumble to its foundations or at least show severe wear and tear.
It's not necessarily true, though; some buildings and monuments have aged extremely well (check out the pristine 1800-year-old Pantheon in Rome, for example). Others, like the Colosseum or the Sphinx, look considerably more worse for wear – but it's not just the ravages of time that partially destroyed them. People actually damaged them at specific moments in history. Sometimes we know exactly when and how it happened.
Read on if you ever wondered why the Sphinx is missing a nose, or whether the Parthenon got all messed up in WWII. Answers (and a few new questions) await!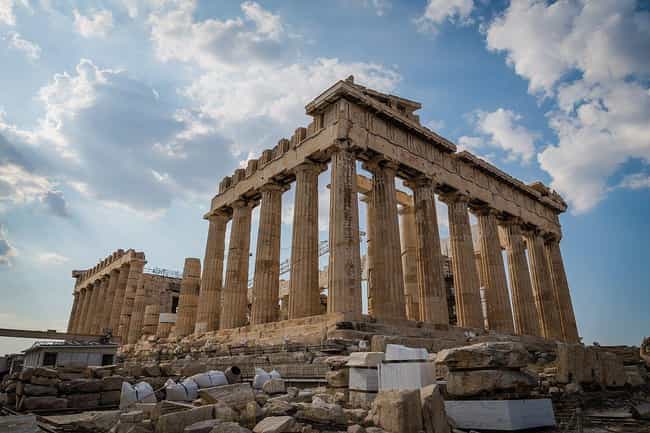 You might be forgiven for thinking that the Parthenon got its current battle-scarred look from WWII, but no: Athens fell to the Germans and Italians in 1941 without being bombarded.
The Parthenon is so badly damaged because of an event which occurred two-and-a-half centuries earlier, on September 26, 1687. A Venetian force led by Captain-General Francesco Morosini fired an artillery shell at Ottoman forces dug in on the Acropolis. The shell was a direct hit on the 2000-year-old temple. As if that wasn't bad enough, the Ottomans had been using the Parthenon as a gunpowder depot. Massive damage ensued, forever scarring an irreplaceable cultural treasure.