–
By Ari Lazarus
Consumer Education Specialist, FTC
–
Phishing scams can be hard to spot. For example, we've been hearing about one where people get a text message saying that there's a package waiting for them, and asking them to click a link to learn more. Sounds innocent enough, right? Unfortunately not.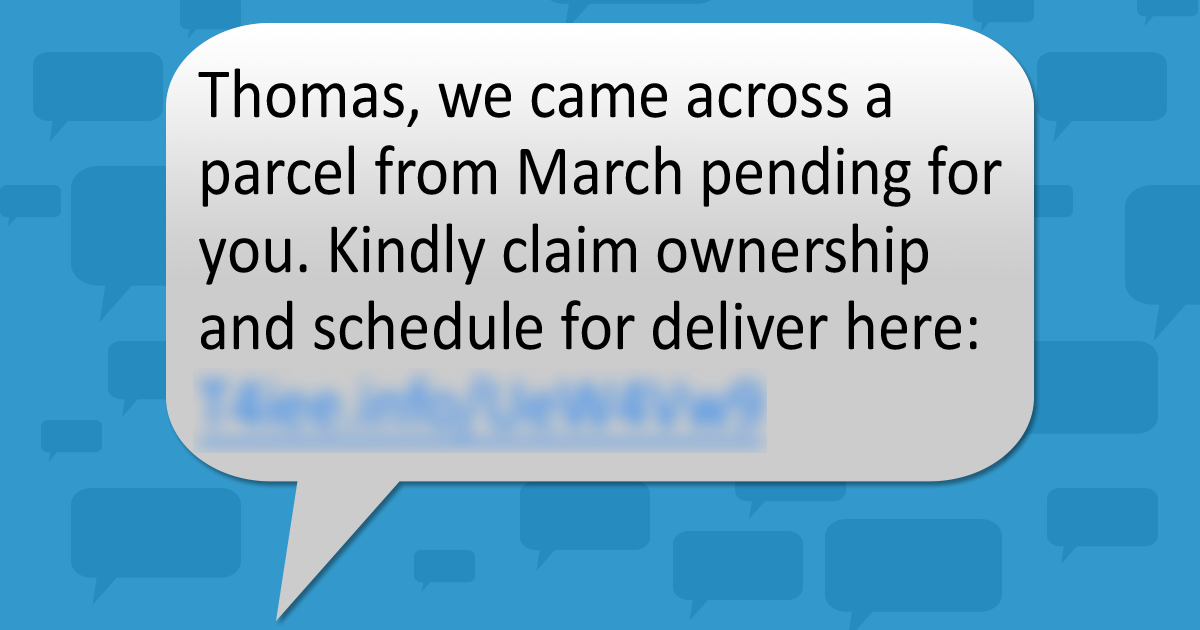 The messages are coming from scammers. In some cases, they're targeted at college students. In that version, scammers text returning students to say there's a package waiting for them — sometimes claiming it's been waiting since last spring, when many students had to go home from campus quickly.
Whatever the message is, this rule stays the same: If you get an unexpected text message about a package, don't click on any links. If you think the message could be legit, contact the company using a website or phone number you know is real. But don't use the information in the [oft-times poorly worded] text message.
Why do you want to avoid clicking the link? Once you click, they can trick you into giving personal information — letting scammers steal your passwords, account numbers, or Social Security numbers. Clicking these links could also let scammers download malware onto your device.[!]
Check out this article on phishing scams to learn more about how these schemes work.
Did you get a phishing text? Forward it to SPAM (7726), and then report it to the FTC at ftc.gov/complaint.