The First Amendment ruling is Mossack Fonseca's latest legal stumble against the streaming giant.
U.S. District Court Judge Consuelo Marshall found that the movie was protected under the U.S. Constitution's First Amendment right to freedom of speech. According to Marshall, movie-goers understand that the film is "fictionalized for dramatization" and not based on objective facts about the law firm and its founders, Jürgen Mossack and Ramón Fonseca.
The ruling issued last month, combined with a separate decision handed down on the same day, is the latest stumble in the pair's case against the streaming giant. Mossack and Fonseca previously tried and failed to stop Netflix releasing the film online. Netflix declined to comment. Stephan Seegar, an attorney for Mossack and Fonseca, told ICIJ that "we are discussing appeal options."
Netflix released "The Laundromat" on its worldwide service in October 2019. The film is directed by Steven Soderbergh and stars Gary Oldman and Antonio Banderas as Mossack and Fonseca, respectively. Meryl Streep plays fictional character Ellen Martin, a widow whose search for insurance money after her husband's death leads her to the confounding world of offshore shell companies. –
The film is based on Jake Bernstein's book of the same name and which was previously known as "Secrecy World: Inside the Panamá Papers Investigation of Illicit Money Networks and the Global Elite." Bernstein was one of more than 370 reporters who participated in the 2016 Panamá Papers investigation, which was organized by the International Consortium of Investigative Journalists (ICIJ) in collaboration with Süddeutsche Zeitung and dozens of media partners around the world.
In her decision last month, Marshall ruled that "no reasonable viewer of the Film would interpret the Film as conveying 'assertions of objective fact.'" Netflix had previously argued that "The Laundromat" was a "comedic morality tale" and was "intended to bring attention to the abuse of offshore shell corporations and tax shelters, and it is an indictment of the legal system that permits them."
"The Laundromat" also does not portray Mossack and Fonseca "as directly involved in the murders, drug cartels, and other criminal activity committed by their clients," Marshall wrote, but accurately shows that shell companies they created were utilized for criminal activity.
In a separate ruling, Marshall threw out Mossack and Fonseca's remaining claims that Netflix had tarnished the law firm's trademarks and misused its logo.
Mossack Fonseca folded in 2018, almost two years after the release of the Panamá Papers investigation.
The lawyers remain under criminal investigation in Panamá and are subjects of arrest warrants in Germany for aiding tax evasion and forming a global criminal enterprise, according to German media.
The duo is also being probed by the FBI and could face trial in the United States, according to earlier court filings made by Mossack and Fonseca as part of the Netflix case.
–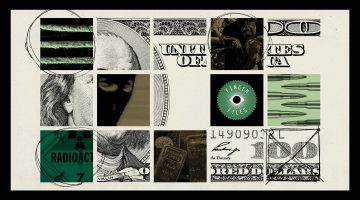 FinCEN Files
–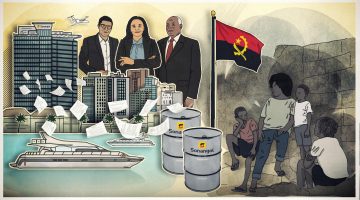 Luanda Leaks
–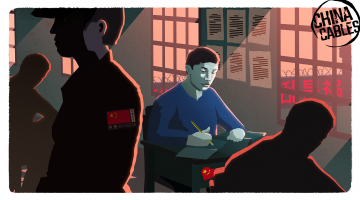 China Cables
ICIJ is dedicated to ensuring all reports we publish are accurate. If you believe you have found an inaccuracy
let us know
.