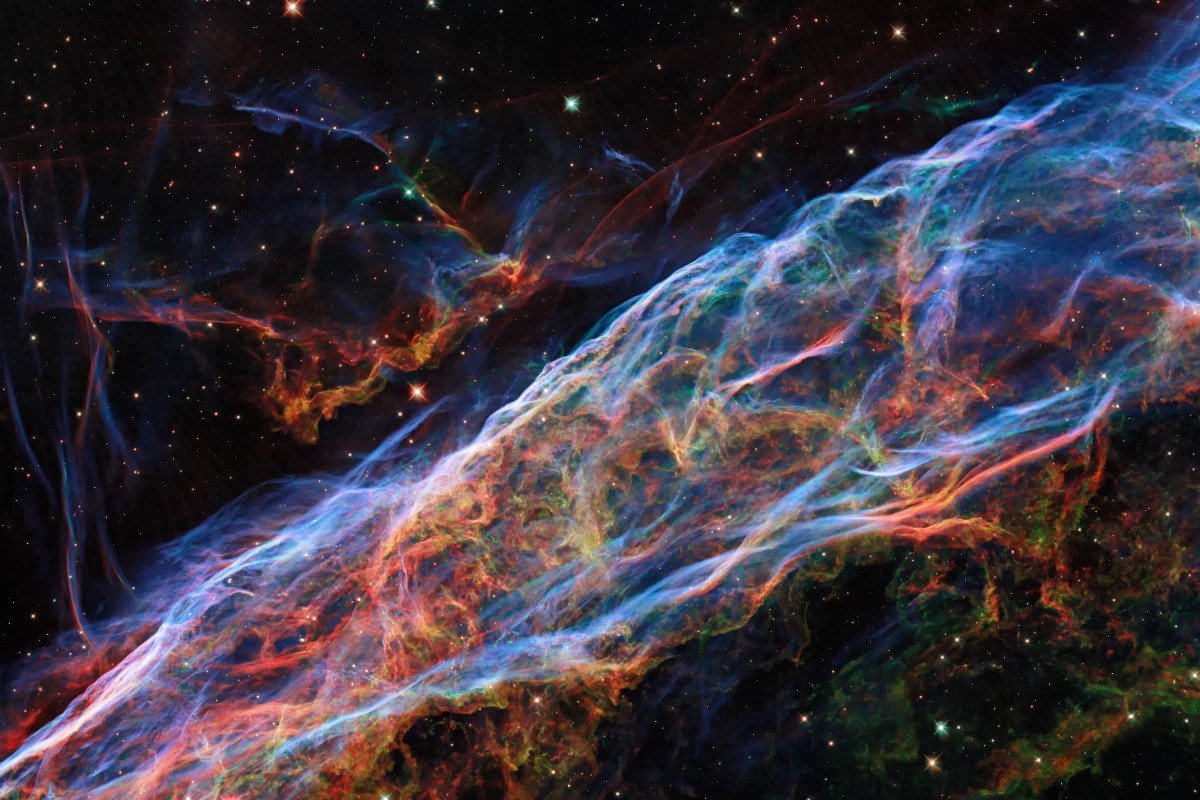 A favorite subject of astronomy photographers, the Veil nebula is the remains of a massive star that exploded as a supernova roughly 10,000 years ago. This new Hubble image uses new processing techniques to highlight finer details.  ESA/Hubble & NASA, Z. Levay  View 20 Images
–

By Michael Irving
The globular cluster Palomar 6.
–

Supermassive black hole at the heart of galaxy M87.
–
Other images have more historic impact. This year, astronomers
released a new view
of the supermassive black hole at the heart of the galaxy M87, complete with measurements of its polarization, revealing the twists and turns of its magnetic field.
Perseverance Rover touches down on Mars.
–
In February, NASA's Perseverance rover touched down on Mars, with a jetpack-mounted camera capturing the moment the wheels hit the red soil.
And of course, some of the best shots come courtesy of the Royal Observatory Greenwich's Astronomy Photographer of the Year competition. Chinese photographer Zhong Wu won the Galaxies category with an image called The Milky Ring, stitched together from 1,000 shots of the Milky Way taken from China and New Zealand – meaning it was captured from both the Northern and Southern Hemispheres.
The Small Magellanic Cloud in the Milky Way.
–


Jupiter as seen by Juno.
–


NGC 1499 also known as the California Nebula.
–


Galaxy cluster ACO S 295.
–


Cassiopeia A, abbreviated Cas A, is the remnant of a supernova explosion caused by the collapse of a massive star.
–


A Hubble image of Arp 86.
–


The carbon star CW Leonis.
–


A stellar nursery called AFGL 5180.
–
For more details on these photos and others come and explore the cosmos with us in our gallery.
–
–