The pictures from 2000, 2021 and 2022 offer a new view into its dramatically low water levels, now at just 27% capacity.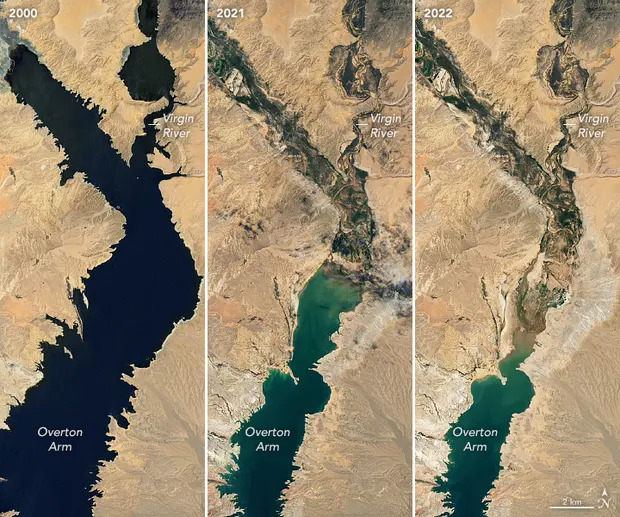 Lake Mead supplies water to nearly 25 million people across the American west. Photograph: NASA –

Gabrielle Canon @GabrielleCanon
Last modified on 2022 Jul 21
–
Stark images of the "bathtub ring" around Lake Mead have come to symbolize the devastating effects of drought at America's largest reservoir. Now, newly released satellite pictures from NASA offer a new view of how dramatically water levels have declined over the past 22 years.
Topics