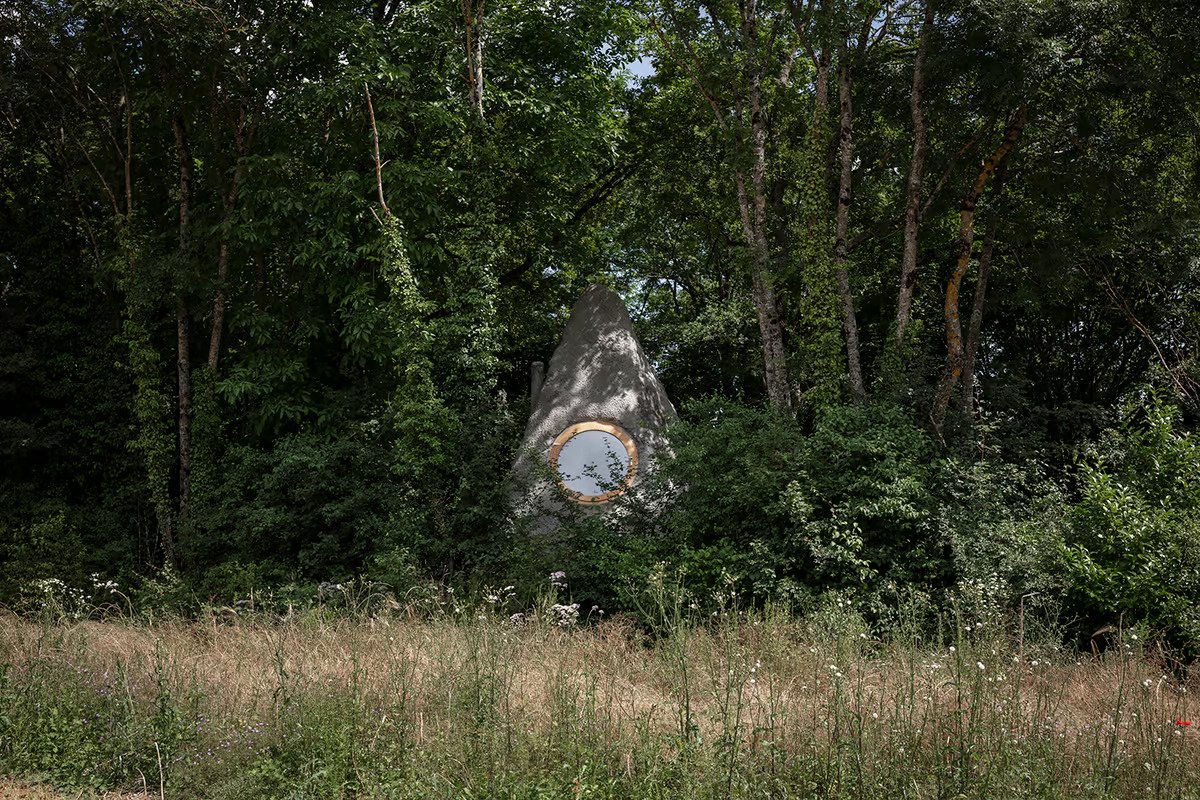 Thérèse is located in a rural forested area of Sergy, in eastern France, and is part of a local artistic residency.  Dylan Perrenoud  View gallery – 6 images
–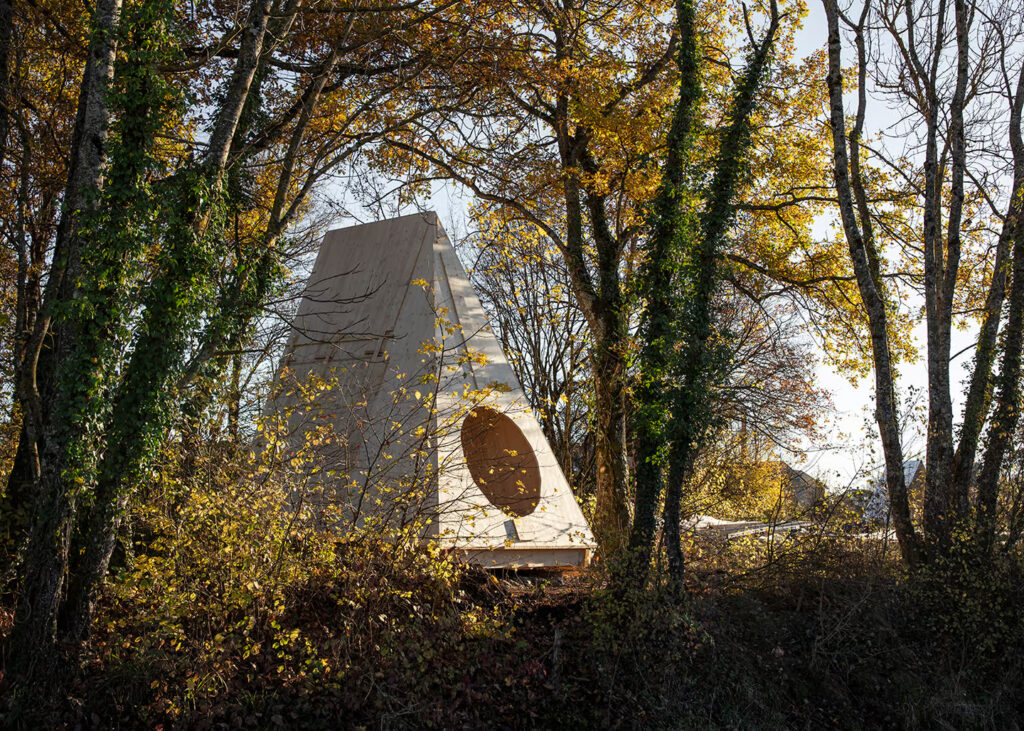 Nestled in a rural forested area in an artistic residency in eastern France, the micro-cabin was constructed from wood and then covered in a rock-like concrete finish. The interior measures 8.8 sq m (28 sq ft) and is finished in natural wood. From the photos at least it looks less claustrophobic than you might expect, thanks to the abundance of natural light inside from the large porthole-like window installed.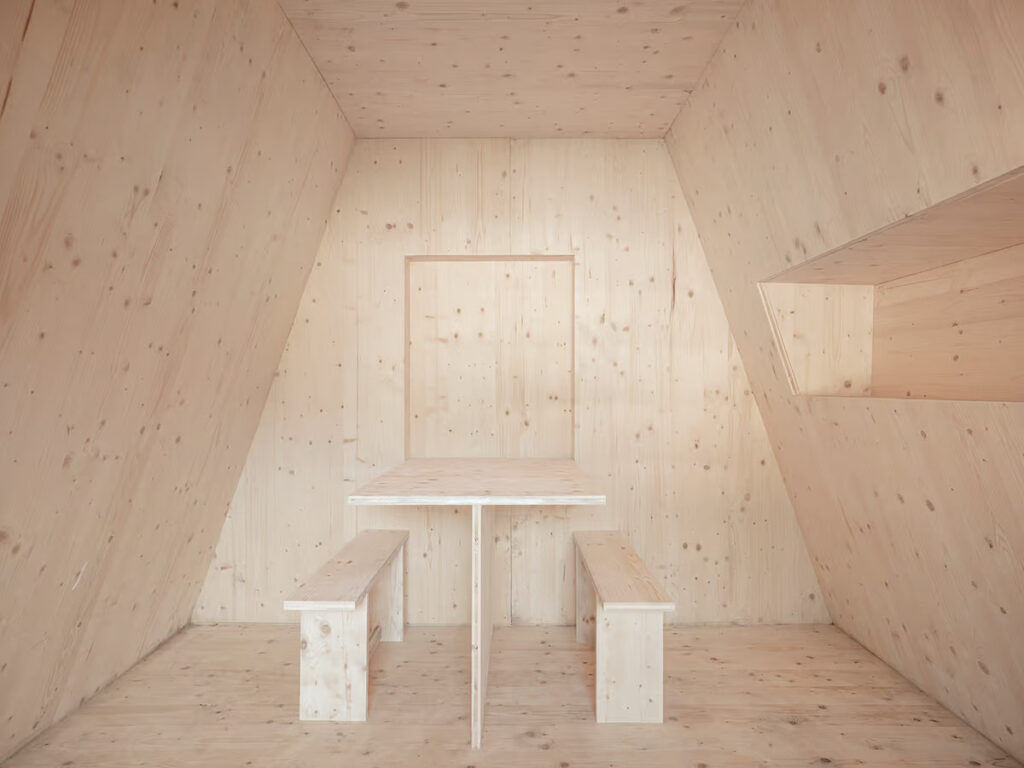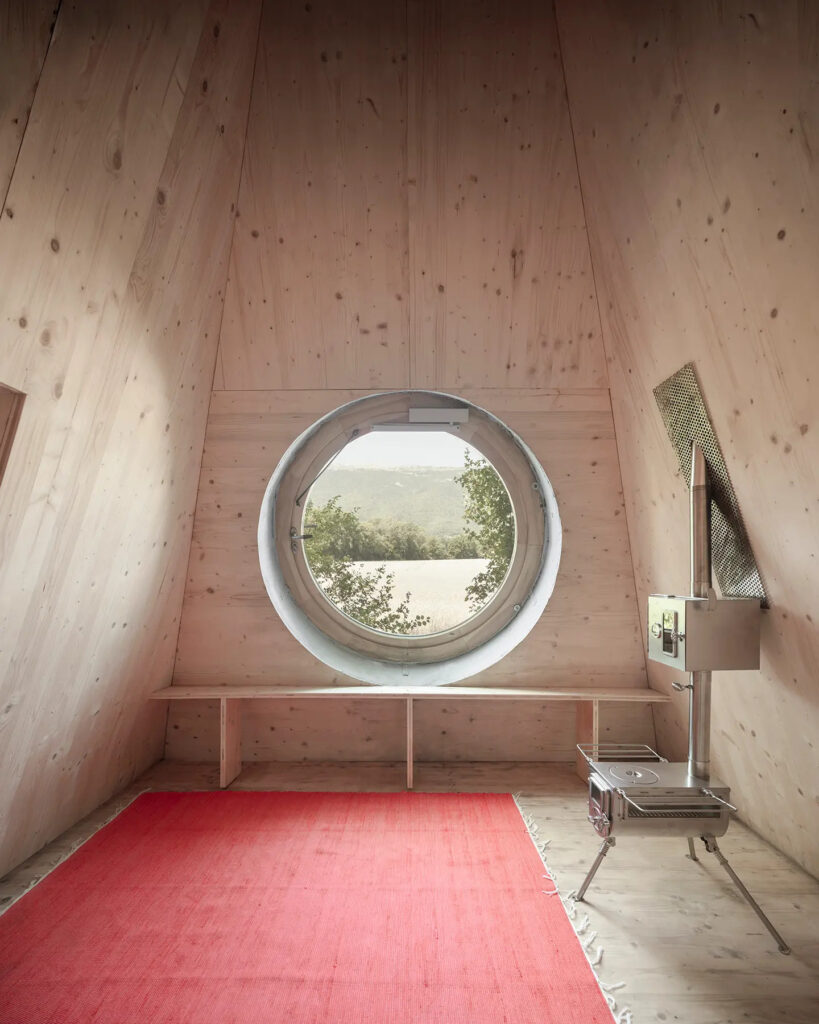 Much of the available floorspace is taken up by one room which contains a wood-burning stove that can also be used for cooking plus some storage space, as well as a table and some bench seating. Nearby is some additional bench seating.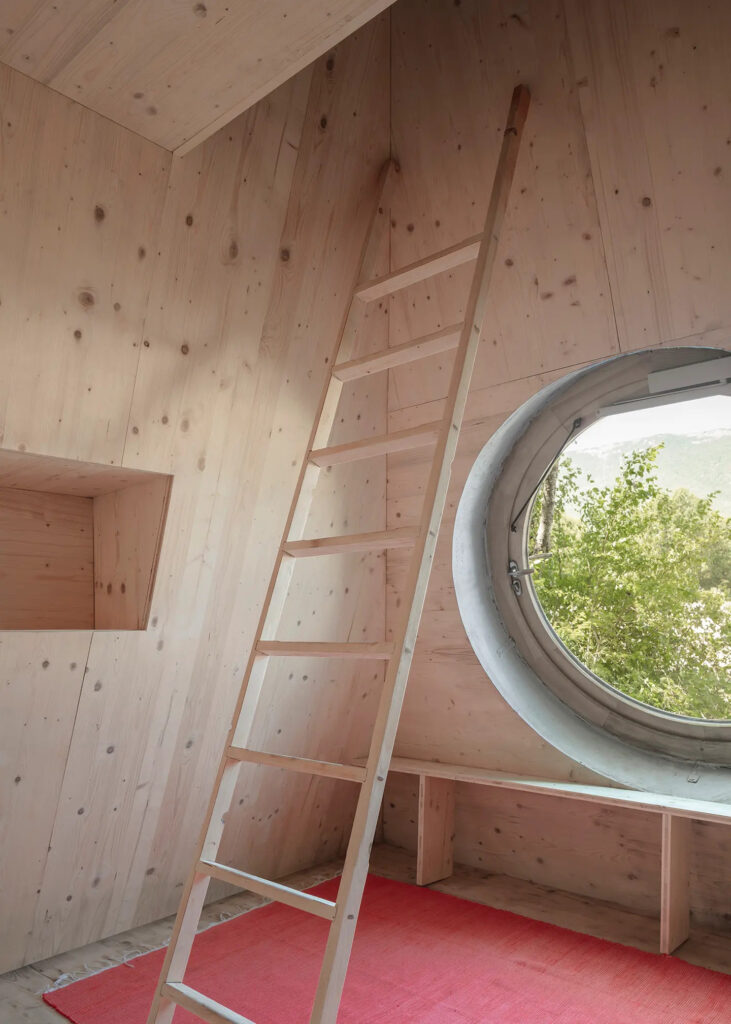 The interior also includes a tiny house-style mezzanine sleeping area, which is reached by ladder. However, there's no bathroom in the cabin so if nature calls, any visitors will have to make use of the forest instead.
Source: Bureau