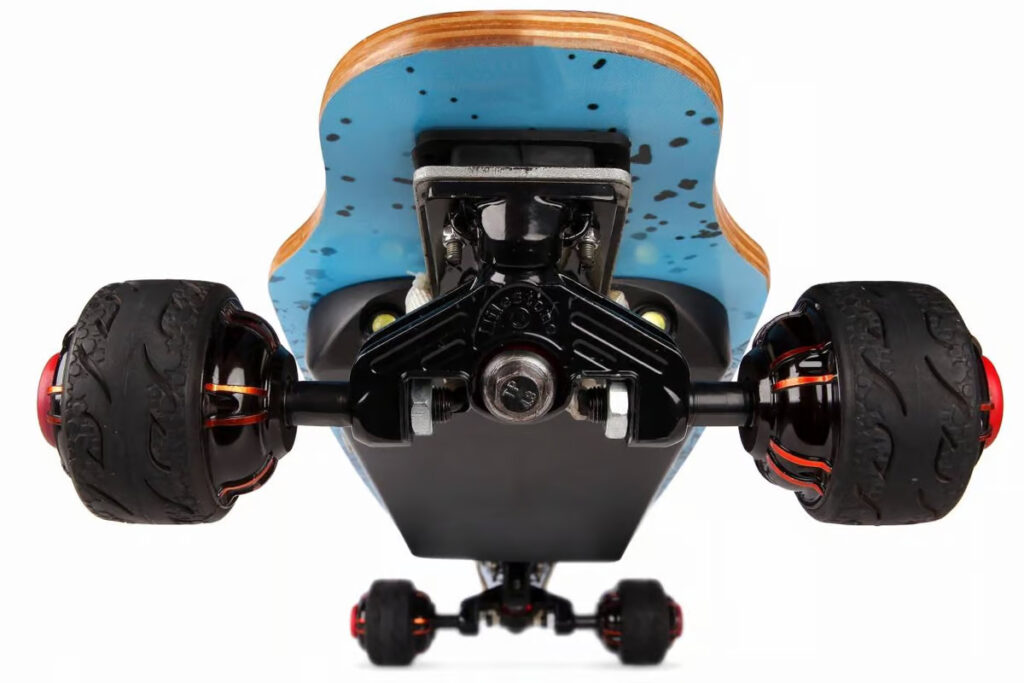 The JCR Board is presently on Indiegogo.  JCR Board  View gallery – 3 images
–
First announced several years ago, the JCR is currently the subject of an Indiegogo campaign. The device utilizes integrated sensors to detect when (and to what extent) the rider leans to the front or back.
Needless to say, leaning forward makes the thing go faster – up to 24 km/h (15 mph) – and leaning backward slows it to a stop. If the rider should jump or fall off, the board will stop automatically. According to the designers, this setup not only leaves the rider's hands free of a wireless remote (which could get lost or broken), but it's also more intuitive and thus easier to learn.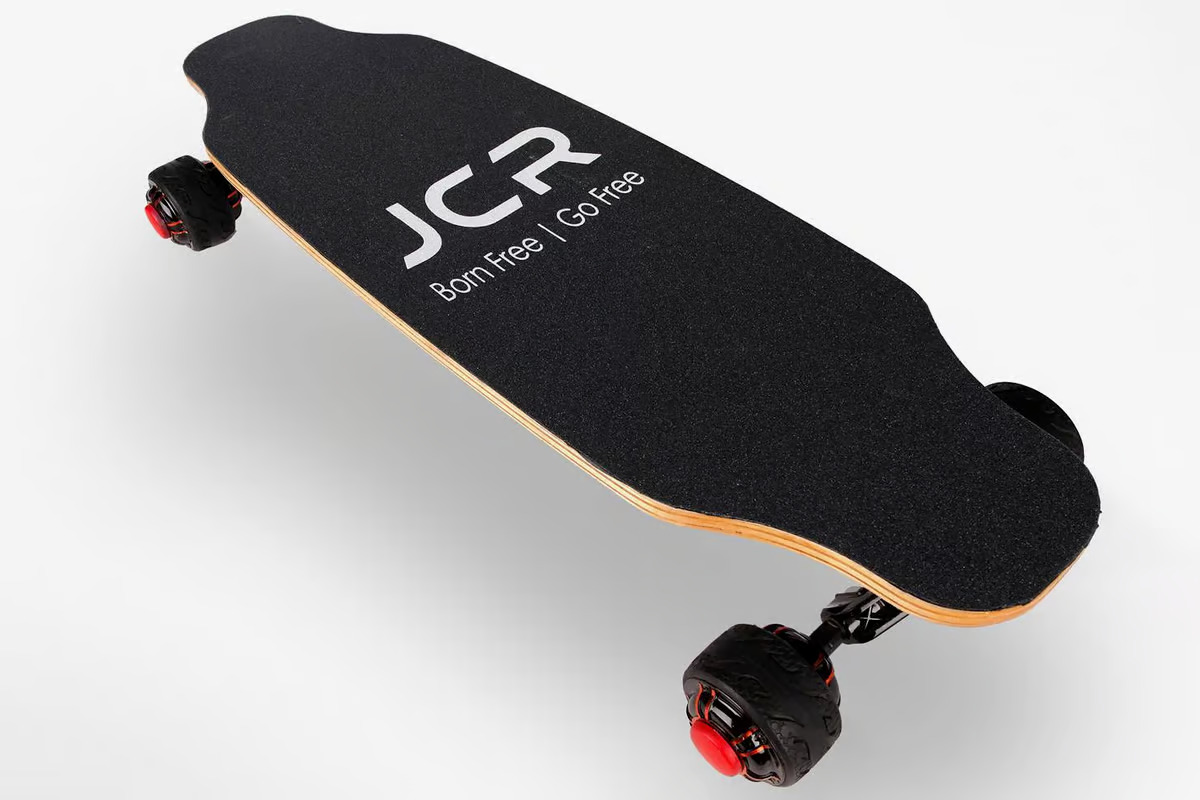 The board itself features a laminated Canadian maple deck, front and rear LED lights, brushless hub motors, rubber-tired wheels, and a set of 36V/4.4-Ah Samsung 18650 lithium-ion batteries – one 2-hour charge is claimed to be good for a range of 11 miles (18 km). The whole rig reportedly tips the scales at 14 lb (6.4 kg), and can support a maximum rider weight of 280 lb (127 kg).
Additionally, all of the electronic components are IP54 water-resistant, meaning they can withstand sprays of water from all directions.
Assuming the JCR Board reaches production, a pledge of US$499 will get you one (the planned retail price is $1,300). You can see the skateboard in action, in the video below.
And while this isn't the first "weight-controlled" electric skateboard we've ever seen, two of the best-known previous efforts – the Starkboard and the ZBoard – appear to no longer be available.
–
JCR Board is the first electric skateboard with intuitive control technology

–
Source: Indiegogo   View gallery – 3 images