Prosecutors say the woman was later stopped in a car with cash scattered on its floor and was 'very stern' with police.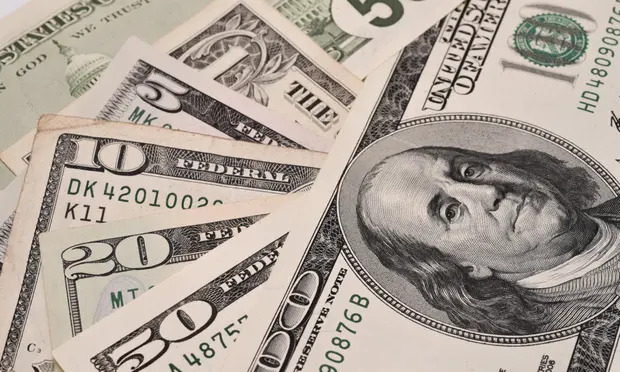 A 78-year-old woman has been charged after allegedly robbing a bank in Pleasant Hill, Missouri, and demanding '13,000 small bills' from the teller. Photograph: Mykola Tys/SOPA Images/REX/Shutterstock
–
Associated Press in Harrisonville, Missouri
Last modified on 2023 Apr 09
–
A 78-year-old woman with two past bank robbery convictions faces new charges after allegedly carrying out a heist in Missouri during which she handed a teller a note that said "I didn't mean to scare you".
Bonnie Gooch has been jailed on a $25,000 bond after she was charged with one count of stealing or attempting to steal from a financial institution in the holdup last Wednesday in Pleasant Hill, the Kansas City Star reported.
Gooch was convicted of robbing a California bank in 1977 and one in the Kansas City suburb of Lee's Summit in 2020. Her probation over the second heist ended in November 2021.
Court documents filed in Cass County in the latest case said the robbery note demanded "13,000 small bills" and added: "Thank you sorry I didn't mean to scare you."
The woman allegedly told the teller not to count the money and "just give it" to her.
Surveillance video also captured her banging on the counter, asking the teller to hurry, Cass County prosecutors said.
Witnesses said the suspect was dressed all in gray and wearing plastic gloves, a black N95 mask and black sunglasses, the City Star reported.
Prosecutors said she smelled strongly of alcohol when officers stopped her less than 2 miles (3.2km) away, with cash scattered on the car's floor. She was "very stern" with officers.
"It's just sad," said Pleasant Hill's police chief, Tommy Wright, adding that the suspect had no diagnosed ailments.
–

Topics