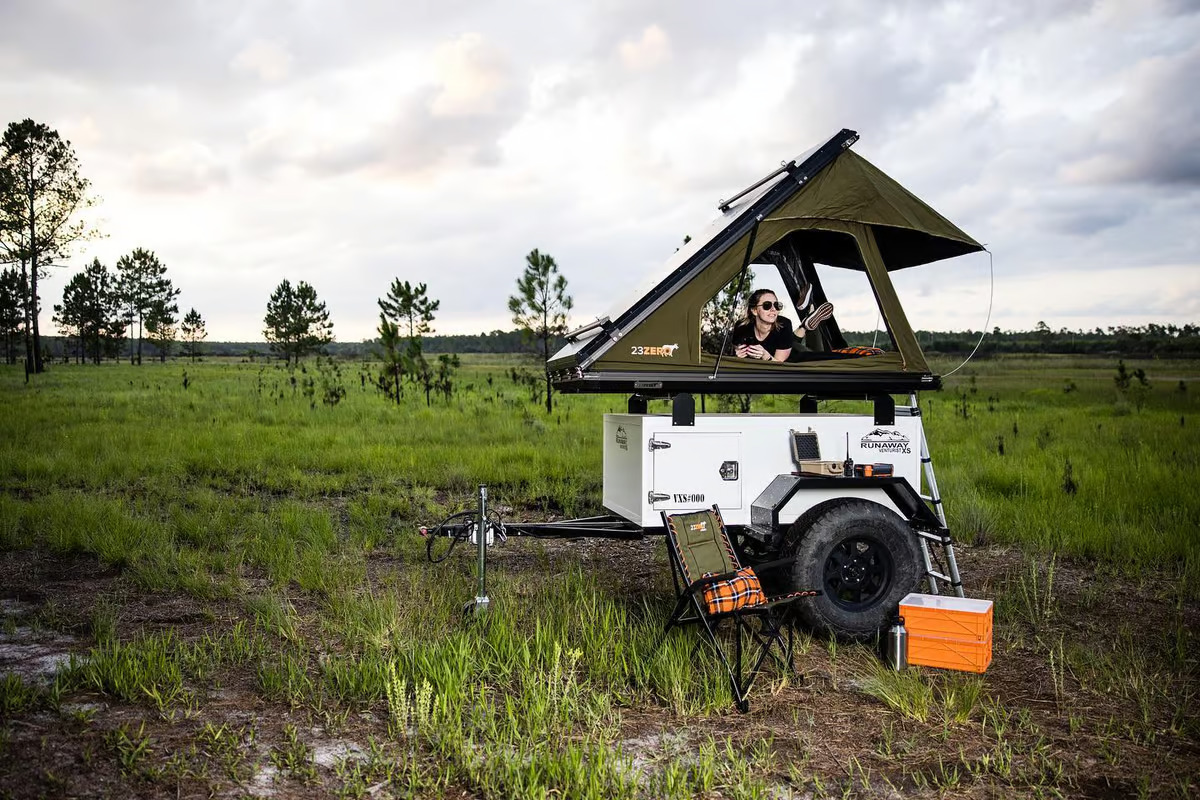 Enjoying camp away from the crowds.  Runaway Campers  View gallery – 7 images
–
The Venturist XS launched earlier this year as an even smaller, more affordable alternative to the original Venturist, a $9,650+ all-terrain squaredrop that Runaway has offered for several years. The XS measures just 10 feet (3 m) from tongue tip to rear hinges, making it one of the market's most compact little off-road trailers, right down there with the SportsRig TrailStomper – in length, if not tire width. At 750 lb (340 kg), the Venturist XS is also quite lightweight.
The XS may be small, but it packs plenty of space for a trip's worth of cooking and camping essentials. The base trailer is essentially an empty shell with a full-size storage compartment accessed via a wide rear hatch and doors on each side. Load it up with all the gear you need for the trip and get out there.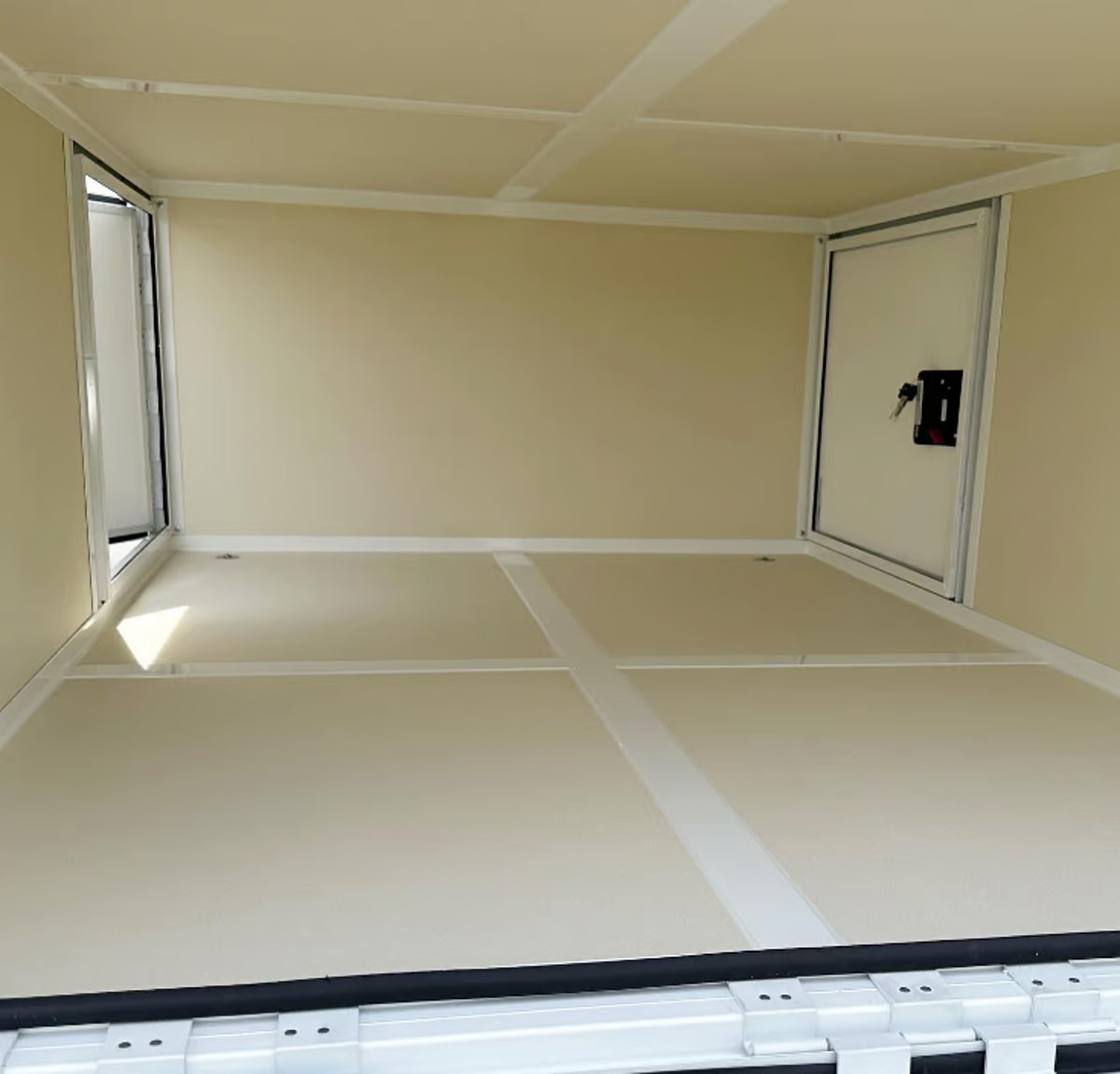 That Venturist XS' boxy, cavernous body is mounted atop a tubular steel frame with a tongue that runs straight through to the rear, creating a hitch receiver. A Timbren Axle-Less suspension with 4-in lift connects that chassis to the 17-in Alpha wheels spinning in the heart of 33-in BFGoodrich all-terrain tires. That suspension and tire combination delivers a full 20 inches (51 cm) of ground clearance, ensuring that the XS keeps rolling over everything the tow vehicle can clear. Burly step-on fenders extend over top the beefy tires.
In order to turn the Venturist XS from gear support to full-blown camper, buyers will want to add a rooftop tent, whether it's their own or a new buy. Runaway sells a $450 roof rack for that purpose and offers a line of RTTs from 23Zero. Buyers could also purchase their own RTT model, and if they opt for something on the cheaper end, like the $1,200 Classic Softshell from Ironman or $1,209 Front Runner, they could still walk away for under $10K. The base Venturist costs $7,845.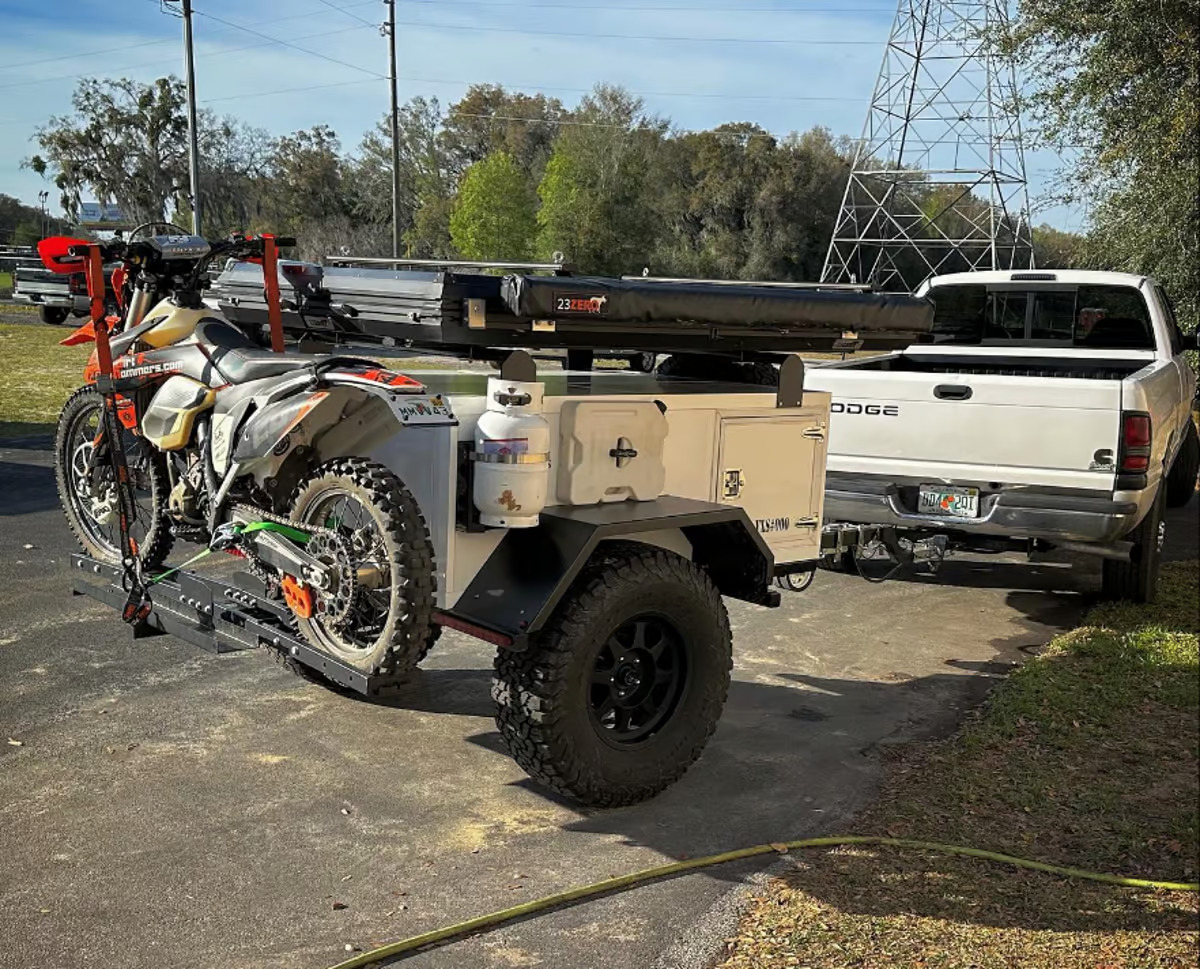 One thing that might quickly stop a buyer from hitting that sub-$10K price is an enticing options list that includes Rhino Rack awnings, a RoadShower roof-mounted shower system, and various cargo racks and mounts. The Venturist is available to order now.
Source: Runaway Campers  View gallery – 7 images
–