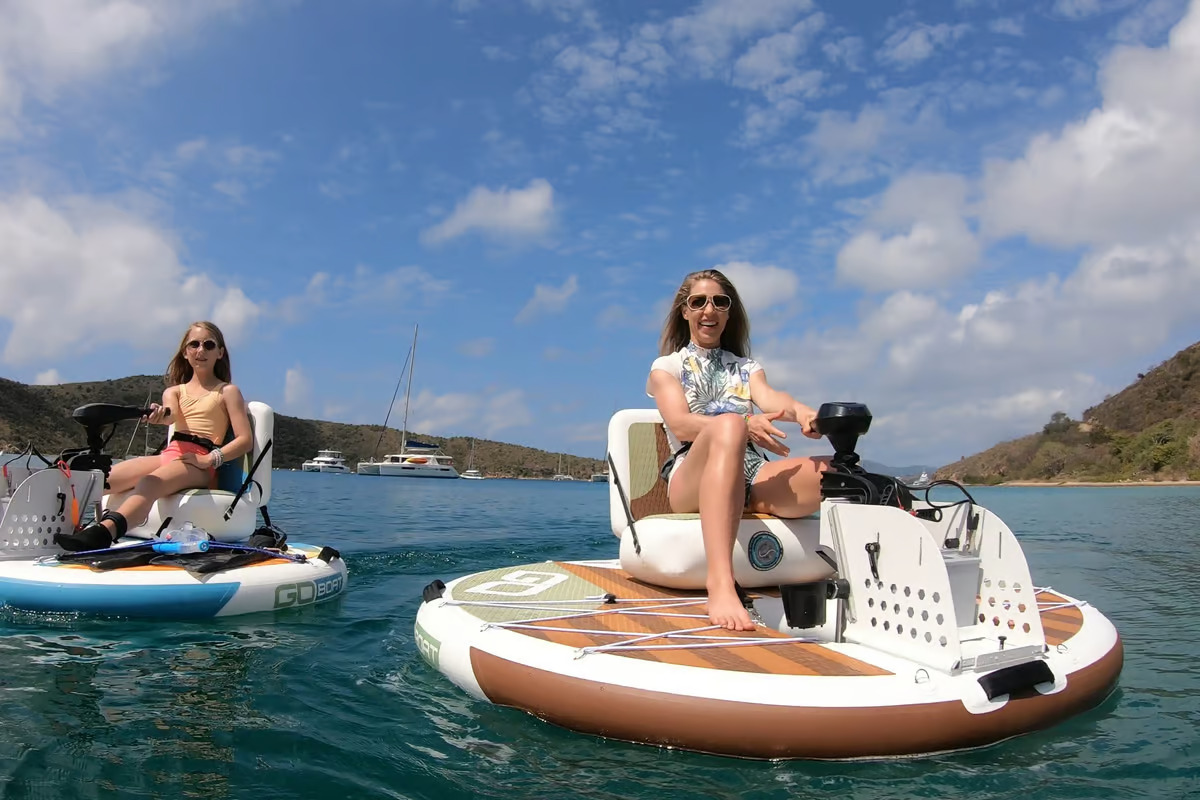 The GoBoat 2.0 is reported to offer improved performance, stability, and packability compared to the first model.  GoBoat  View gallery – 6 images
–
The first-generation personal water craft was crowdfunded over on Kickstarter. The latest model is said to combine the best of a paddle-board, kayak and powered boat, looks much more slick than its predecessor, and comes in different sizes and color options.
The GoBoat 2.0 is reported to be "extremely stable and rigid" when inflated using the included handpump thanks to proprietary AirCore composite construction, with three separate air chambers for safety and a circular design that should "slide past obstacles with ease" – unless those obstacles happen to be other GoBoaters, then you can challenge them to a game of dodgems.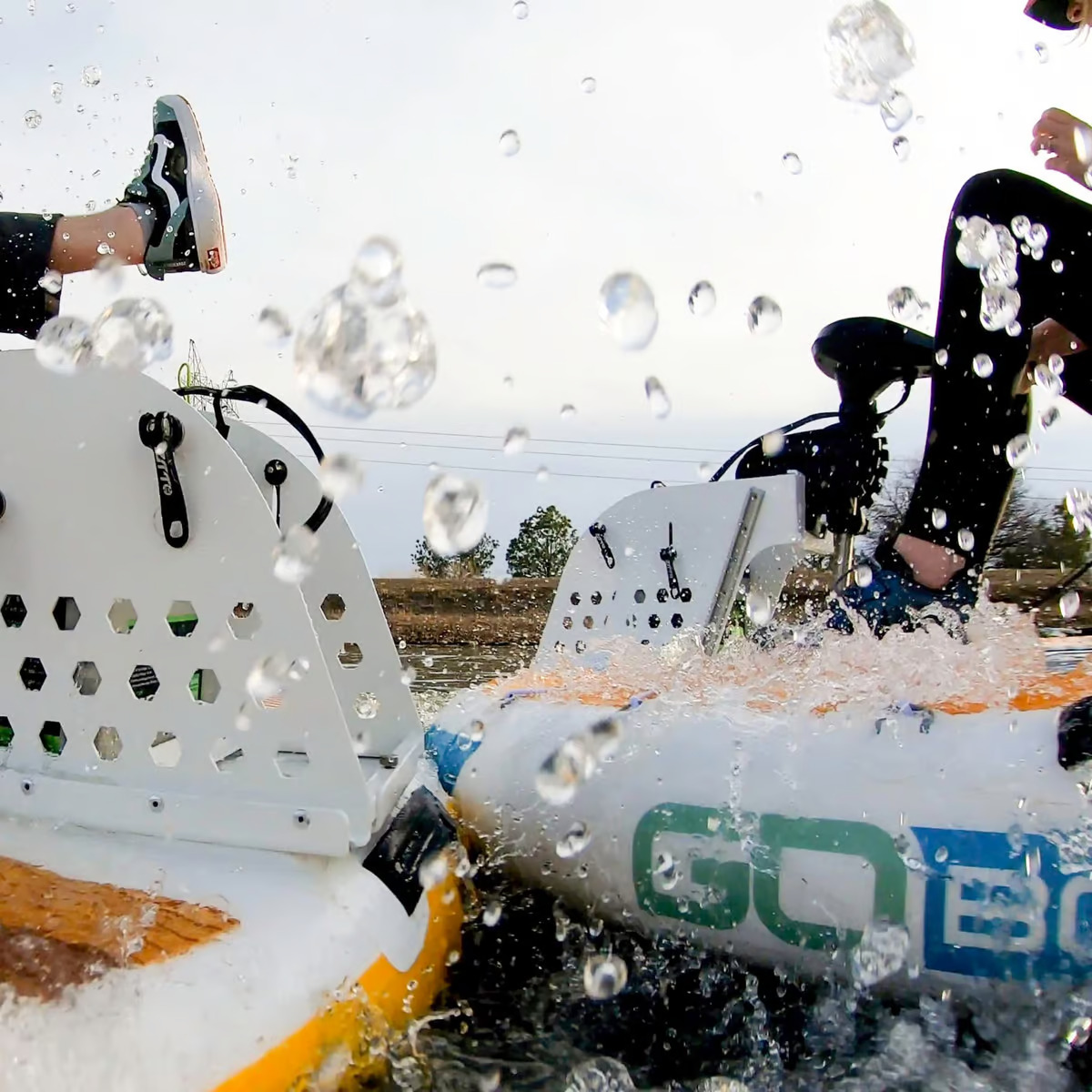 There's detachable inflatable seating that straps onto the non-slip foam deck, along with storage bungees and slot rails for accessories, and grab handles positioned around the edge for transportation ease. It weighs in at 57 lb (25.8 kg) and can pack down into a carry bag or the trunk of a sedan when it's time to go home, and can be stowed away in a closet between trips.
The package also includes a 35-lb (15.8-kg) five-speed electric trolling motor for cruising speeds of up to 5 mph (8 km/h), an auto shutoff mechanism is connected to a lanyard, and the aluminum transom can accommodate two U1 batteries (though these aren't included in the purchase price) for hours of fun on freshwater or salt water per charge.
The adult version of the GoBoat 2.0 measures 70-inches (177.8-cm) in diameter and starts at US$1,076, though a promotion currently brings that down to $753. A Mini flavor at 55 inches (139.7 cm) in diameter is also available for kids or small adults for $683 ($478 on promotion). All models are up for pre-order now, shipping is expected to start from June 5.
Product page: GoBoat 2.0  View gallery – 6 images
–