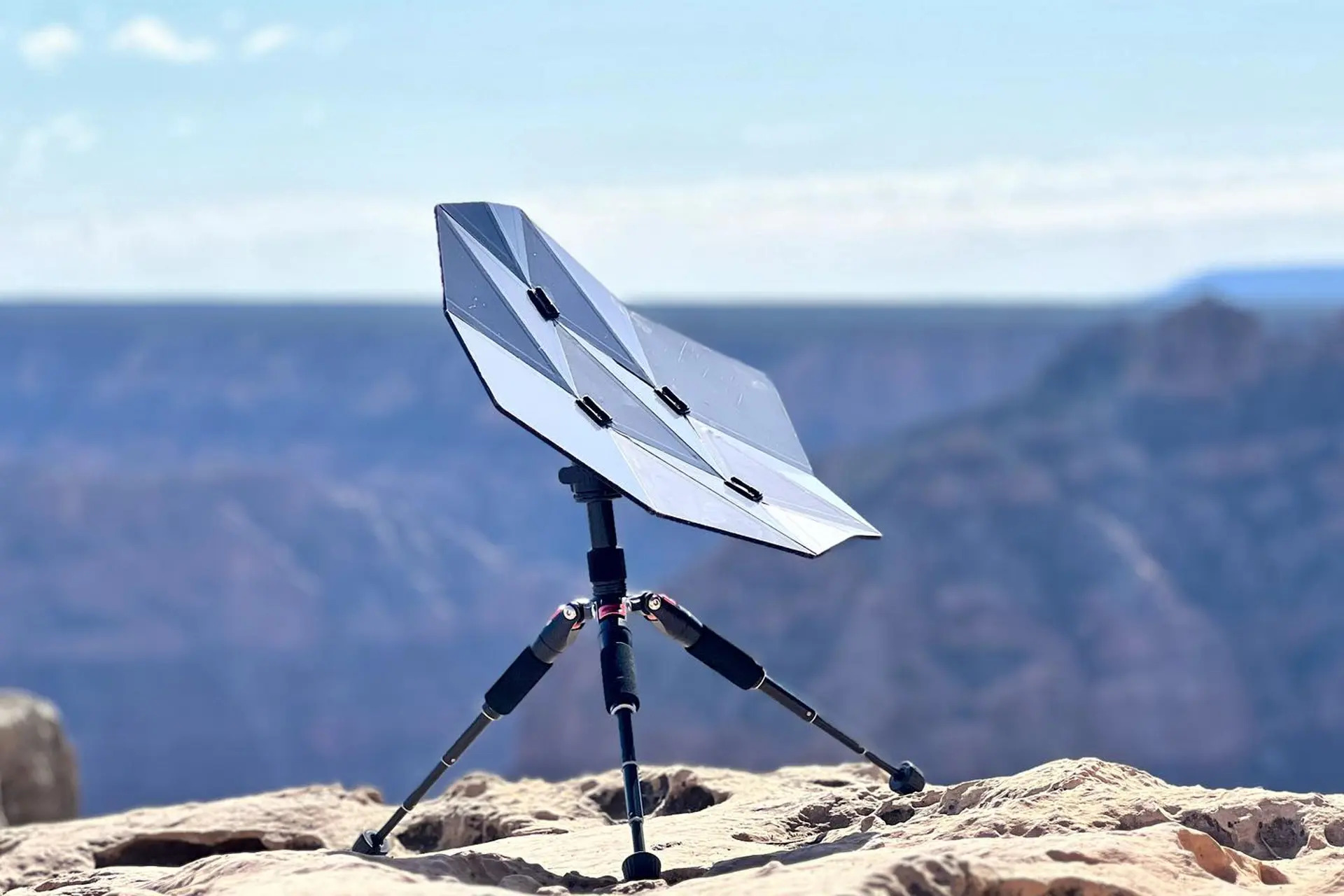 Sego Innovations is looking to launch a solar panel that instantly compacts to 1/8 its expanded size.  Sego Innovations  View gallery – 10 images
–
The Sego panel is designed to carry as a 7.5-in (19-cm) square that's just over an inch (2.5 cm) thick, unfurling with a simple two-handed pull into a thin, hexagonal panel. It offers 2.56 square feet (0.24 sq m) of surface area when expanded.
Sego protects the solar cells with an ETFE coating for IP67 weather-resistant performance and backs them with a high-pressure fiberglass laminate substrate to create a durable structure ready for travel and outdoor use. A series of joints, hinges and magnets works to ensure seamless folding and setup.
The Sego panel works with a kickstand that stashes inside the folded panel for transport. Note that the two-legged stand Sego is advertising on its Kickstarter campaign is different and simpler than the tripod it shows in the photos.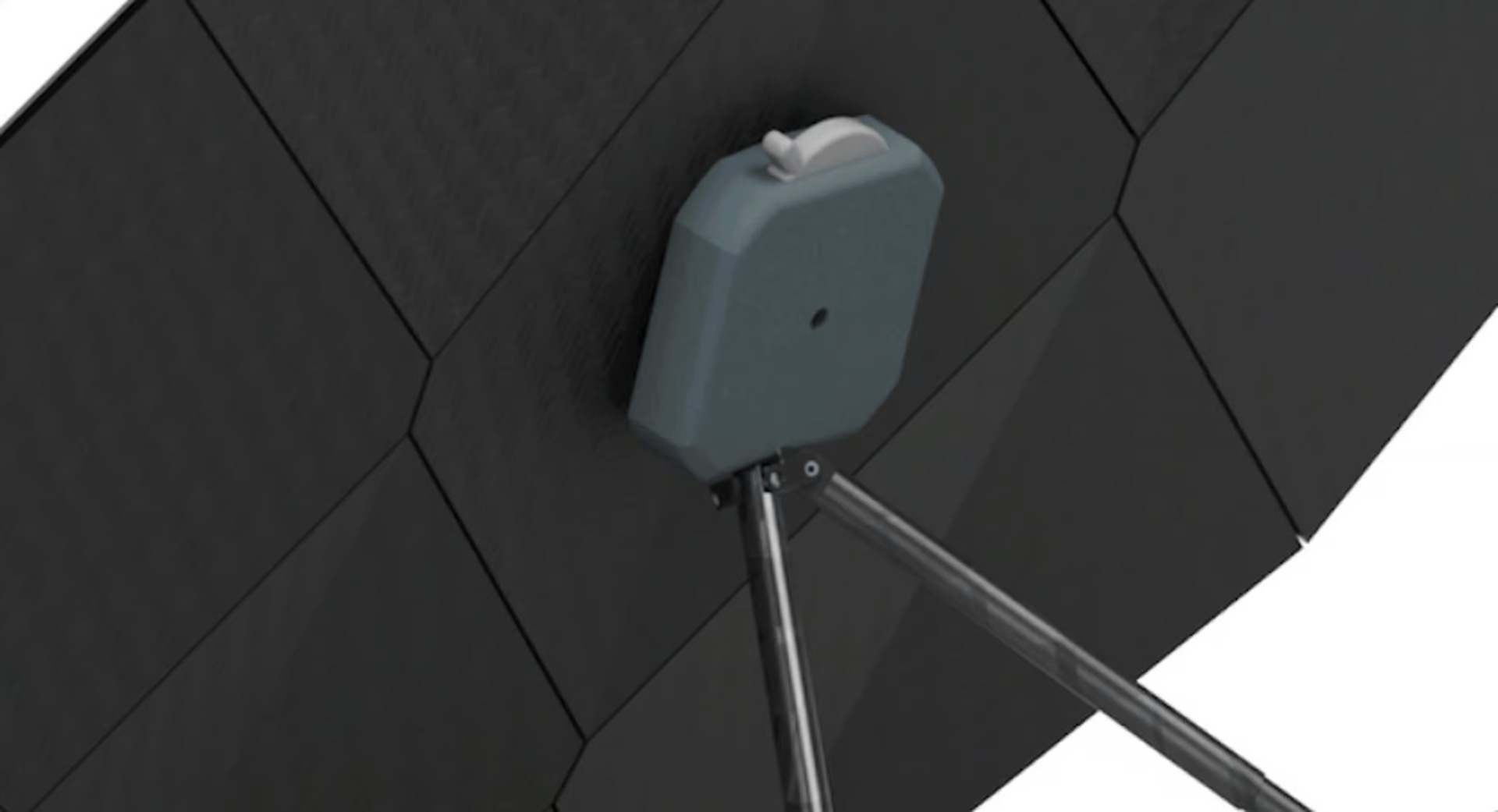 The back of the Sego panel features a charger module with a USB-C port to connect directly to a device that needs charging or to a portable power pack for storage. A separate port is there to chain multiple solar panels together. Sego estimates a charging time of one to two hours for a smartphone, three to four hours for a tablet, or 3.5 to 7 hours for a 10,000-mAh portable power pack, assuming optimal sun conditions.
The folded Sego panel isn't quite small enough for a shirt pocket but will easily stow in a backpack, duffel bag, cargo box or vehicle. It weighs an estimated 3 lb (1.4 kg), which might be too much for an ultralight fastpacker, but is easy enough to handle for less weight-conscious types of backcountry (or front country) travelers.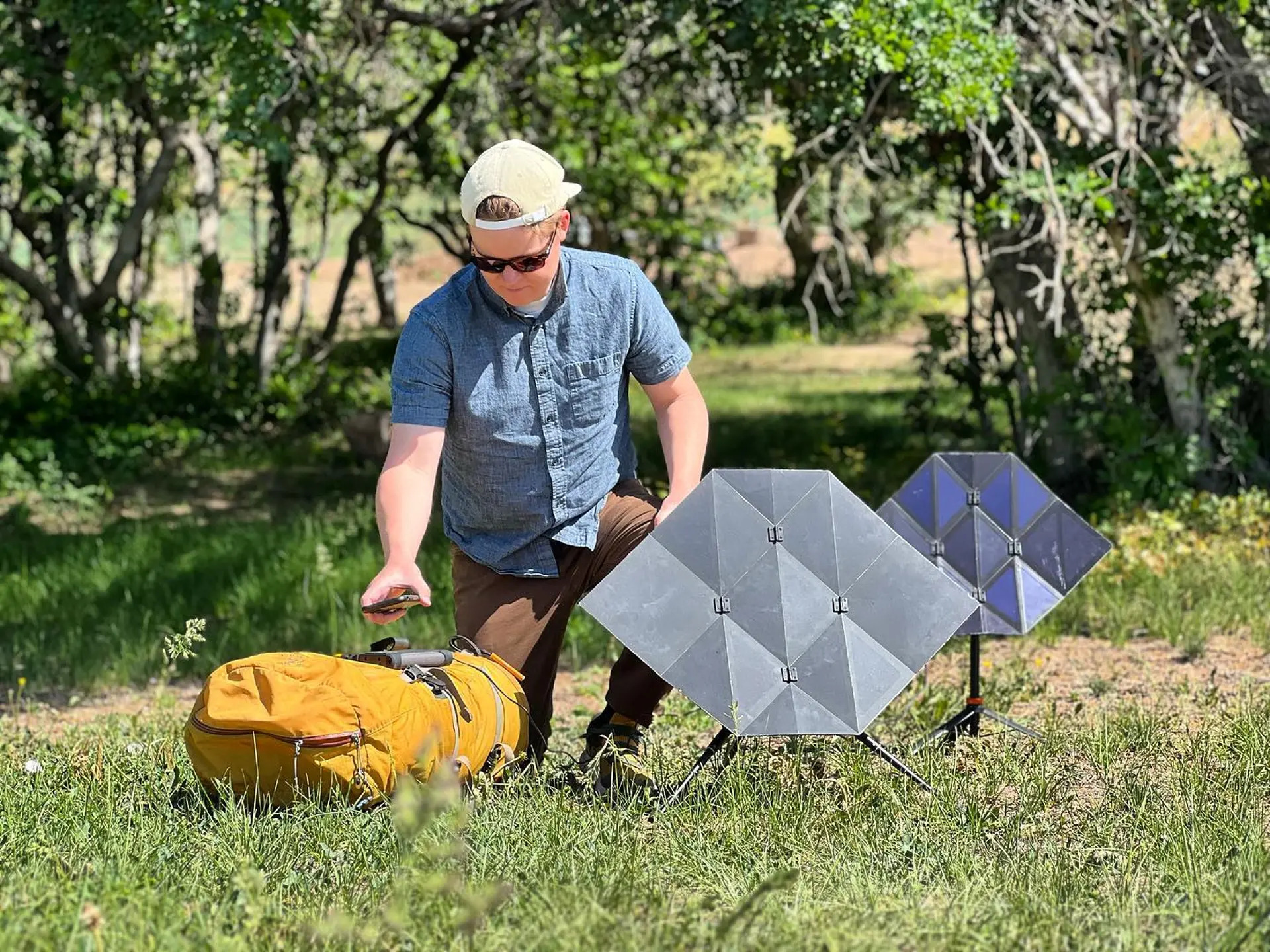 Sego has developed a prototype but is still finalizing the production version, so retail specs may vary. The 25-W Sego Charger is available at an early bird Kickstarter pledge level of $289, an estimated $106 off the planned $395 MSRP. Kickstarter funders seem to like it and have pushed the campaign to nearly 20 times its goal with over $180,000 in pledges.
In addition to the standard model, Sego Innovations is offering a premium model with carbon fiber substrate in place of fiberglass. It's said to be both stiffer and lighter, weighing an estimated 2.5 lb (1.1 kg). That version is available at pledge levels starting at $475.
Source: Sego Innovations   View gallery – 10 images
–
Tags