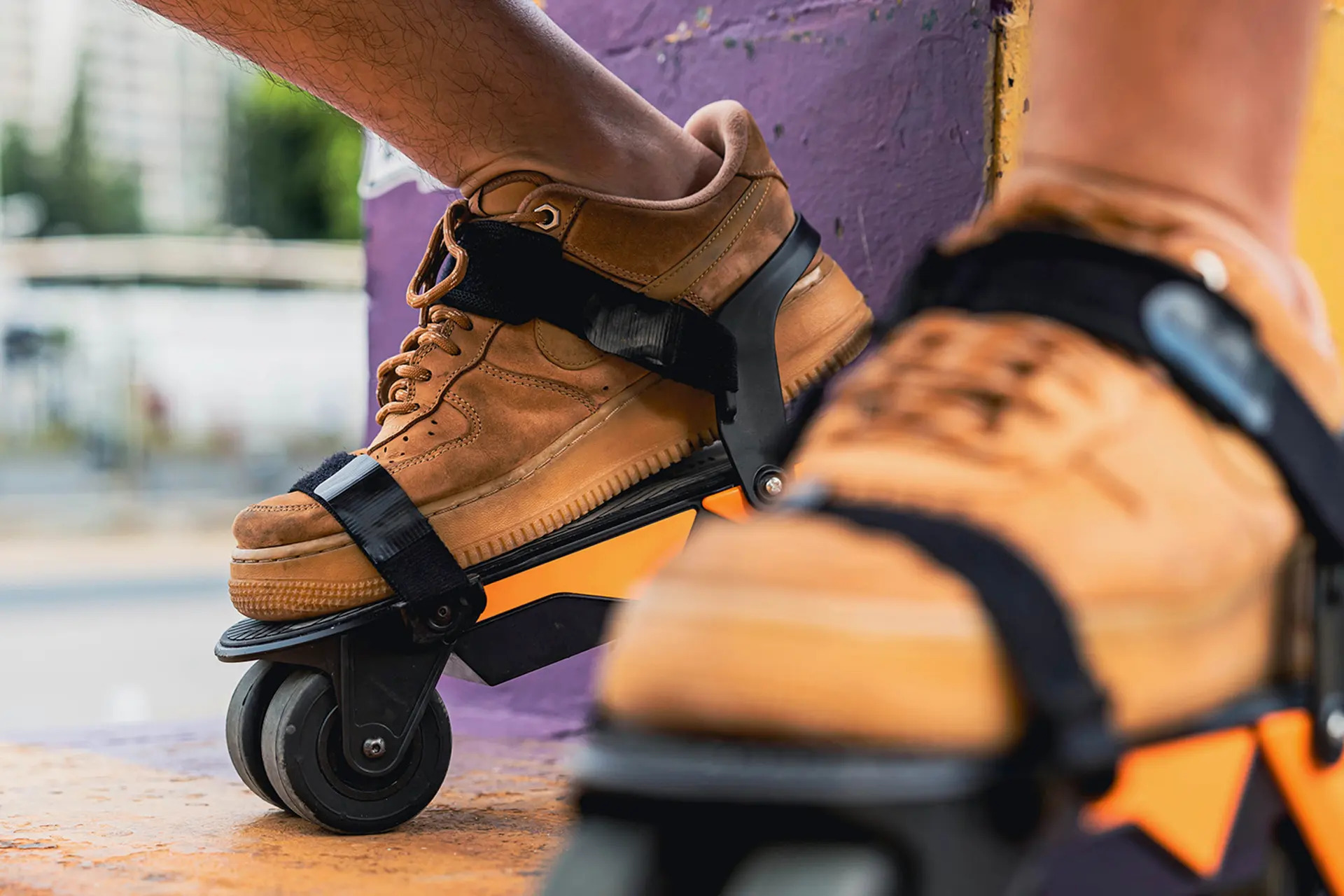 Worn overtop of the user's shoes, the RollWalk eRW3 Pro electric roller skates have a top speed of 32 km/h (20 mph).  RollWalk  View gallery – 4 images
–
Similar to the Airtrick E-Skates, the Pros are attached overtop of the user's existing footwear via ankle and toe straps with quick-release magnetic buckles. This means the skates can be taken off and chucked in a backpack when not needed, allowing the user to walk normally in their regular shoes.
Each skate features a one-piece 6061 aluminum frame, a 300-watt motor that produces 3.2 Nm (2.4 lb ft) of torque, and a 3.5-Ah Samsung 18650 lithium-ion battery – oh yeah, and four wheels clad in 70-mm silicone rubber tires.
The motors in both skates are simultaneously controlled by a single wireless handheld remote, taking users to their choice of four preset speeds: 7 km/h (4 mph), 16 km/h (10 mph), 21 km/h (13 mph) or 32 km/h (20 mph). An electronic braking system is utilized for stopping.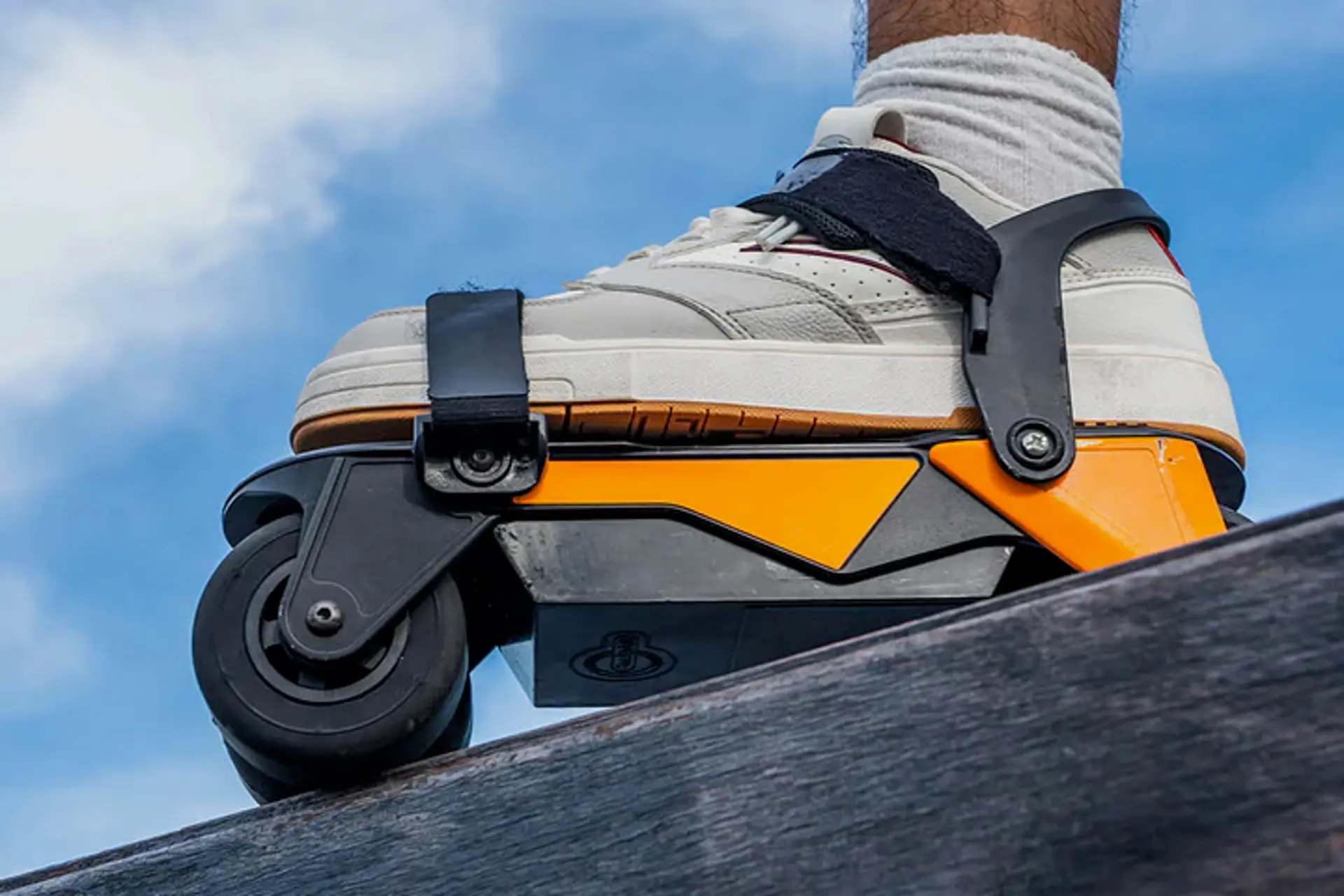 A single one-hour charge is claimed to be good for a range of 22 km (14 miles), presumably at the lowest speed. All of the electronics are IPX4 water-resistant, meaning they can withstand being splashed from any direction.
The skates themselves are claimed to tip the scales at 2 kg (4.4 lb) each, and can accommodate users weighing up to 100 kg (220 lb). They're available now via the RollWalk website, priced at US$569.
You can see them in action – albeit briefly – in the video below.
RollWalk Electric Roller Skates | eRW3 Road Testing Ride
Source: RollWalk  View gallery – 4 images
–