Press freedom outcry after police serve search warrant to the Marion County Record's Joan Meyer, 98, over its investigation into local restaurateur.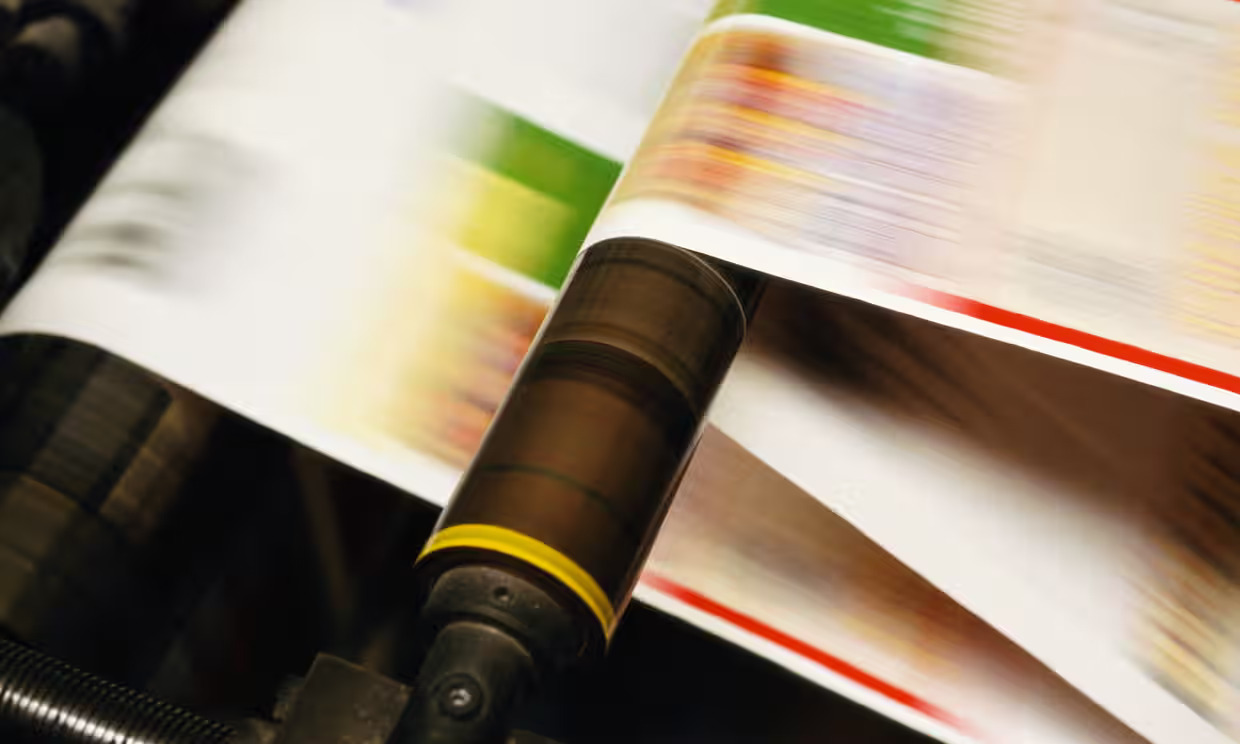 The Kansas police raid on the Marion County Record's offices occurred after the newspaper investigated a local business owner's drunk-driving conviction. Photograph: Photoalto/REX/Shutterstock
–

Published on 2023 Aug 13
–
The co-owner of
a small Kansas newspaper
whose offices and staff were raided by local police officers conducting a leak investigation has died after the situation left her "stressed beyond her limits", according to the publication.
Joan Meyer, 98, collapsed on Saturday afternoon and died at her home a day after she tearfully watched officers who showed up at her home with a search warrant cart away her computer as well as an internet router, reported the Marion County Record, which she co-owned. After officers also photographed the bank statements of her son, Record publisher Eric Meyer, and left her house in a mess, Meyer had been unable to eat or sleep, her newspaper said.
The search has been strongly condemned by US media organizations, with more than 30 major outlets including Reuters, the Associated Press, the New York Times and the Washington Post writing an open letter to police that said there "appears to be no justification for the breadth and intrusiveness of the search".
Meyer was "in good health for her age", the weekly newspaper asserted. And the headline of its report on her death said the police's decision to raid the Marion Record's offices along with the homes of its reporters and publishers was not only illegal – but had also contributed to bringing on the end of Meyer's life.
Attempts to contact both Marion's police chief – Gideon Cody – and the judge who authorized his agency to conduct the raids aimed at the Record, Laura Viar, for comment on Meyer's sudden death were not immediately successful.
As the Record has told it, the weekly's ordeal began when a confidential source leaked evidence that a local restaurant proprietor, Kari Newell, had been convicted of drunk driving but continued using her car without a license.
The newspaper never published anything related to the information because its staff reportedly suspected the source was relaying information from Newell's husband during their divorce. Nonetheless, after police notified Newell that the information was going around, she alleged at a local city council meeting that the newspaper had illegally obtained and disseminated sensitive documents.
According to reporting from the Kansas Reflector, Newell had admitted to the drunk-driving arrest as well as driving with a suspended license. Yet she insinuated that the leak was meant to jeopardize her license to serve alcohol and harm her business.
But, as the Reflector reported, Newell's comments during the council meeting were untrue, and she had police remove reporters for the Record from an open forum held by US congressman Jake LaTurner at a coffee shop which she operates. (LaTurner's staff had invited the news media and apologized.)
So the Meyer family's newspaper responded on Thursday by publishing a story to set the record straight, the Reflector said.
Then came Friday's police raids, which were authorized by a search warrant that alleged identity theft as well as unlawful use of a computer and had been signed by Viar, a Marion county district court magistrate judge, according to the Reflector.
Items seized by police included computers, cellphones and reporting materials found at the newspaper's offices as well as the homes of its reporters and co-owners. The Record was counting on some of the confiscated publishing and reporting materials to put out its next edition.
Police did not give a timeframe to the Record for when seized computers and phones would be returned. But Meyer said his newspaper was doing everything possible to maintain its normal publication schedule.
The Reflector added that the warrant signed by Viar "appears to violate a federal law that provides protections against searching and seizing materials from journalists". The law requires authorities to instead subpoena materials, the circumvention of which by the police prompted Eric Meyer to liken the raids his newspaper endured to those conducted by repressive government regimes.
Furthermore, press advocates have condemned the raids which Viar's warrant greenlighted – and which Cody's entire five-officer police force carried out alongside two local sheriff's office deputies.
–
Kansas Press Association director Emily Bradbury told the Reflector that the raids were "an assault on the very foundation of democracy and the public's right to know".
Meanwhile, the chairperson of the National Newspaper Association, John Galer, issued a statement saying the raids were "unthinkable" in an America that respects the press freedoms enshrined in the US constitution's first amendment.
"Newsroom raids in this country receded into history 50 years ago," Galer said. "Gathering information from newsrooms is a last resort and then done only with subpoenas that protect the rights of all involved.
"For a newspaper to be intimidated by an unannounced search and seizure is unthinkable."
In a Facebook statement on Saturday, Marion police acknowledged the existence of the federal law which protects journalists from searches. But the agency argued that the law doesn't apply if journalists are "suspects in the offense that is the subject of the search".
Newell "asks that we do all the law allows to ensure justice is served", the police's statement added, without naming the businesswoman and referring to her as "the victim".
For her part, Newell issued a lengthy statement on Facebook denying that she "alone" was "capable of having a newspaper raided". But she maintained that she was the victim of an identity thief who illicitly impersonated her to obtain information about the arrest.
Police haven't detailed what information they have to suspect a Record journalist had any hand in an alleged crime. Seth Stern of the Freedom of the Press Foundation told the New York Times: "You can't say, 'I'm allowed to raid the newsroom because I'm investigating a crime' if the crime you're investigating is journalism."
The Marion County Record was founded in 1869, publishes on Wednesdays and reports a circulation of a little more than 2,000. The Meyer family has been involved in running the publication for more than 60 years, according to the newspaper's Wikipedia page.
–
Congratulations on being one of our top readers globally!
Allow us to cut to the chase. You are one of the Guardian's most avid readers. We are proud that you turn to us so often for our independent, authoritative journalism.
We'd like to humbly suggest that as our work appears to bring some value to you, it is only fair to ask you to pay a modest something in return.
Our open journalism is supported by readers like you. We have no billionaire owner or shareholder – but this is a huge advantage: it means we have the freedom to challenge powerful, influential people and fearlessly chase the truth.
Your support will enhance this work, investing in journalism that's always free from commercial or political interference. Give just once from $1, or better yet, power us every month with a little more. Thank you.
Topics