Ex-New Mexico governor, energy secretary, congressman and UN ambassador spent his later years helping Americans held abroad.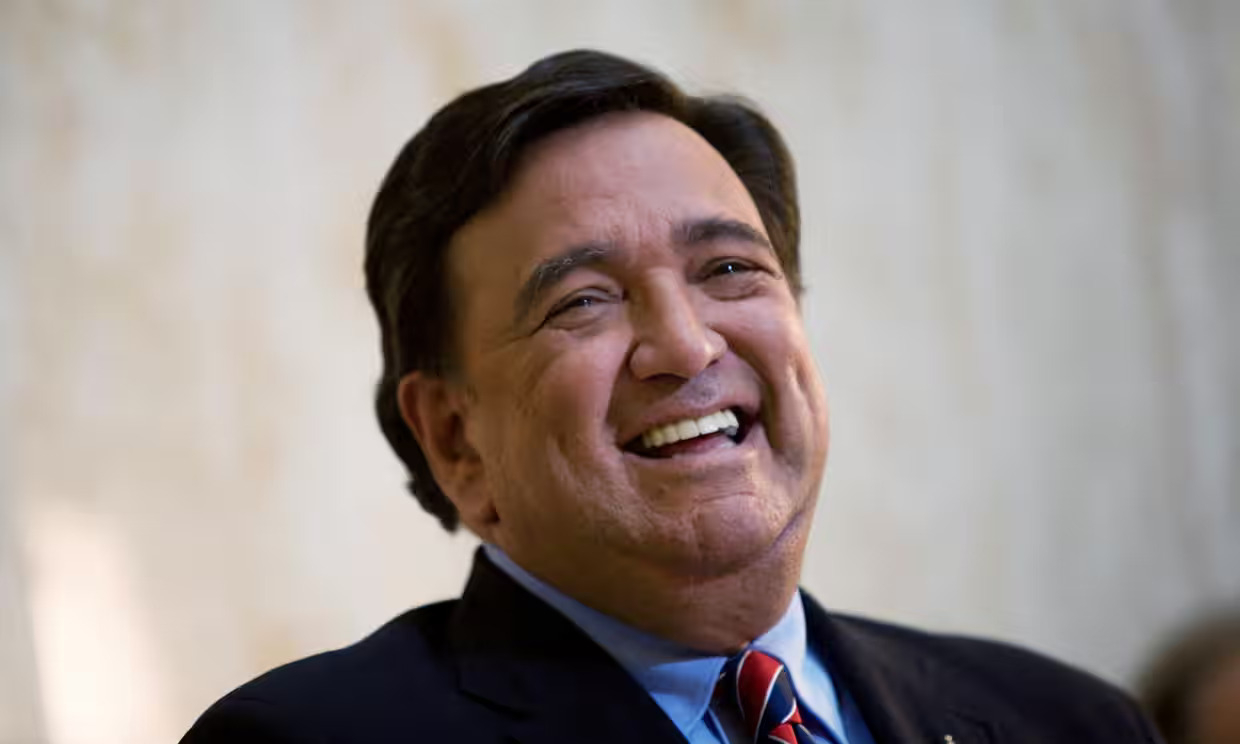 Bill Richardson: 'Respect the other side. Try to connect personally. Use sense of humor. Let the other side save face.' Photograph: Rick Scibelli/Getty Images
–
Last modified on 2023 Sep 02
–
Bill Richardson, a 2008 presidential candidate, former New Mexico governor, congressman, secretary of energy and UN ambassador under the Clinton administration who later found a role as an international hostage negotiator, has died. He was 75 years old.
Richardson was reported to have died on Friday at his summer home in Chatham, Massachusetts. "Governor Richardson passed away peacefully in his sleep last night," said Mickey Bergman, vice-president of the Richardson Center for Global Engagement, which Richardson founded to promote international peace and dialogue.
"He lived his entire life in the service of others – including both his time in government and his subsequent career helping to free people held hostage or wrongfully detained abroad," Bergman added. "The world has lost a champion for those held unjustly abroad."
Richardson was the US's only Latino governor during his two terms running New Mexico. He described it as "the best job I ever had".
He ran for the 2008 Democratic presidential nomination but his candidacy never took off. After dropping out he endorsed Barack Obama over Hillary Clinton, despite a longstanding friendship with the Clintons.
Over a five-decade career, he later developed a speciality in diplomatic negotiation, traveling to North Korea, Iraq, Afghanistan, Sudan, Cuba, Burma, Congo and Colombia to mediate as an unofficial negotiator for the release of US hostages and detainees.
"Families, organizations and world leaders regularly seek out Richardson for help because of his unique experience," the center noted, saying that the governor had "a proven track record of negotiating with and earning the trust of international leaders. Richardson has succeeded in areas of the world where others refuse to negotiate".
Late last year, Richardson traveled to Moscow to help with the release of the US basketball star Brittney Griner. In that instance, as many times before, his role was unofficial and not immediately welcomed by the state department.
"My first responsibility is to the American hostages and their families, and not to the government," he told the New York Times. In a memoir titled How to Sweet-Talk a Shark that offered insights into the world of high-stakes negotiation, Richardson wrote: "Respect the other side. Try to connect personally. Use sense of humor. Let the other side save face."
Topics