Flannery Associates, the California group behind the $800m effort, launched a website showcasing renderings.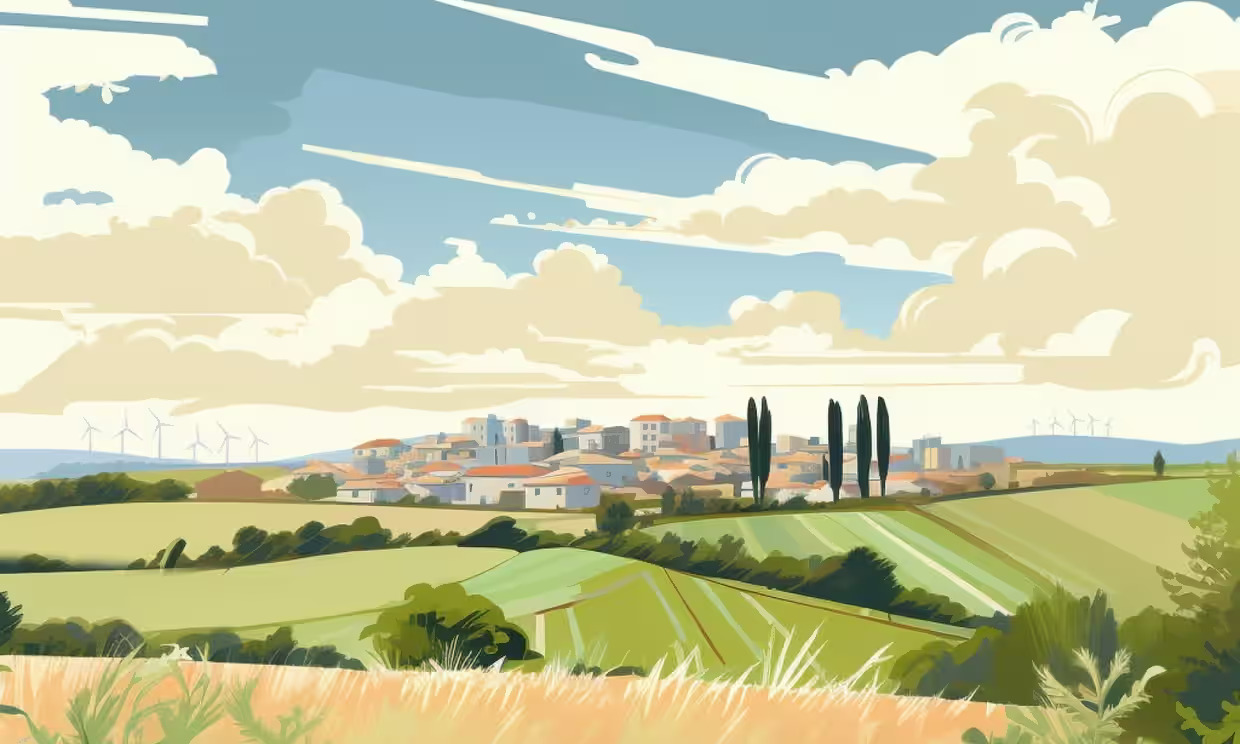 Silicon Valley elites who have been buying up land in California revealed their plans for the utopian city. Illustration: Courtesy California Forever
–

–
The Silicon Valley elites who have been quietly buying up northern California farmland for several years have gone public with their vision for the utopian city they hope to build from scratch on 55,000 acres in Solano county.
This week the group behind the effort, Flannery Associates, launched a website for the initiative and released a series of sunny renderings showing Mediterranean-style homes and walkable and bikeable neighborhoods.
The sudden launch of a public campaign comes as the group, backed by a cohort of billionaire Silicon Valley investors, had faced growing criticism over their shadowy agenda.
Before last week, no one knew who exactly was behind the purchase of agricultural plots and empty land in south-eastern Solano county, about 60 miles from San Francisco. The land bought by the firm primarily stretches between Fairfield, home to 120,000 people as well as the Anheuser-Busch Co brewery and the Jelly Belly jelly bean factory, and the small city of Río Vista.
In all, the group spent nearly $1bn and became the largest landowner in the county, even buying property around the nation's busiest air force base. The mystery reportedly drew the attention of the US military and FBI.
Last week, the New York Times revealed that Flannery Associates was backed by a group of prominent Silicon Valley investors and aimed to build a new city, operated using clean energy, that would create thousands of jobs while offering residents reliable public transportation and urban living.
Jan Sramek, a 36-year-old former trader for the investment banking firm Goldman Sachs, spearheaded the project. The group of backers includes Reid Hoffman, the LinkedIn co-founder; venture capitalist Michael Moritz; Laurene Powell Jobs, the founder of the philanthropic group Emerson Collective and wife of the late Steve Jobs; Marc Andreessen, the investor and software developer; Patrick and John Collison, the sibling co-founders of the payment processor Stripe; and the entrepreneurs Daniel Gross and Nat Friedman, the Times reported.
The news fueled further controversy and outrage. The group only recently started interacting with local officials and residents, according to media reports, and had sued landowners who sold their land over what it deemed an "illegal price-fixing conspiracy".
"People in my district are understandably alarmed at a shadowy investment group buying up large tracts of farmland, purportedly to build a new city," Bill Dodd, a state senator, said in a statement. "But we don't really know what's going on because the investors have not shared anything with locals."
On Thursday, the group laid out the vision for the land with a new website, renderings and a name – California Forever. California Forever is the parent company of Flannery Associates, founded by Sramek who, the website notes, recently purchased his first home in the county.
On the website, California Forever argued that to build a "complete, sustainable community" it needed a large settlement of land, and said it couldn't share its plans until it finished acquiring properties to avoid "reckless short-term land speculation".
–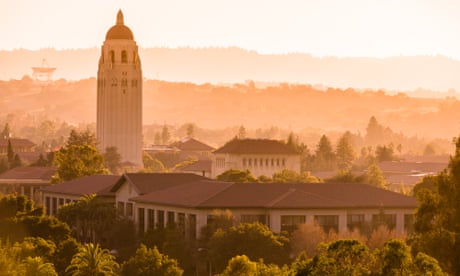 Greed, eugenics and giant gambles: author Malcolm Harris on the deadly toll of Silicon Valley capitalism
–
"To date, our company has been quiet about our activities. This has, understandably, created interest, concern, and speculation. Now that we're no longer limited by confidentiality, we are eager to begin a conversation about the future of Solano county," the group writes.
The group pledges a decades-long conversation with residents and officials for "a chance for a new community, good paying local jobs, solar farms, and open space".
Their dream is to establish a new city with homes of various sizes and costs with walkable neighborhoods close to shops and schools, and open spaces around the community, according to the website. California Forever says the project could bring "thousands of permanent, good-paying local jobs" and a large solar farm.
–
The renderings show homes close to parks, natural spaces for kayakers, fishers, bicyclists and crews working on solar panels.
The settlement must be designed alongside residents, the website states, and with the approval of the community as required by the county. The group has already sent out opinion polls to local residents to gauge their feelings on an initiative that could appear before county voters, according to SF Gate.
California Forever said in a statement that the group had met with the county's congressional and state legislative delegation this week and would soon meet with county officials and mayors.
"We are grateful to our elected officials for allowing us the chance to discuss our vision to deliver good-paying jobs, affordable housing, walkable communities, clean energy, sustainable infrastructure, open space and a healthy environment," said Brian Brokaw on behalf of California Forever.
"Our team is working closely with the community and will continue to meet with local leaders to craft a shared vision for Solano county's future."
Several local officials have already expressed concern and skepticism about the project, including John Garamendi, a congress member who said the group has been "engaged in despicable, secretive, terrible practices".
Catherine Moy, the mayor of Fairfield, planned to meet with Garamendi and members of the county board of supervisors to create "a plan for defense", the Daily Beast reported.
Moy first learned of an entity acquiring land in the county four years ago, she told the outlet, and began digging into Flannery. She discovered Sramek's involvement and contacted him, but he never returned her calls, Moy said.
She slammed the company and its accusations against farmers and said the companies don't understand the ties people have to the land there. The mayor said she has received hundreds of messages, nearly all opposed to the group's plan.
"The one thing that I'll say Flannery has done is they brought us together," Moy told the Daily Beast. "And by that I mean, citizens, environmentalists, other builders, politicians – all together to build a wall to stop Flannery."
–
–
Congratulations on being one of our top readers globally!
Allow us to cut to the chase. You are one of the Guardian's most avid readers. We are proud that you turn to us so often for our independent, authoritative journalism.
We'd like to humbly suggest that as our work appears to bring some value to you, it is only fair to ask you to pay a modest something in return.
Our open journalism is supported by readers like you. We have no billionaire owner or shareholder – but this is a huge advantage: it means we have the freedom to challenge powerful, influential people and fearlessly chase the truth.
Your support will enhance this work, investing in journalism that's always free from commercial or political interference. Give just once from $1, or better yet, power us every month with a little more. Thank you.
Topics