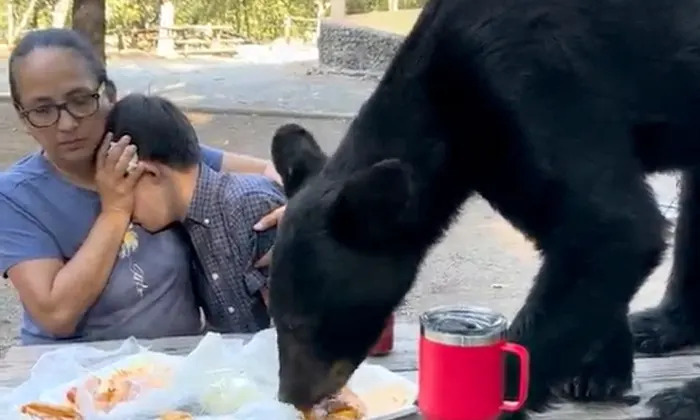 Silvia Macías was celebrating 15th birthday of son Santiago when bear appeared and gulped down tacos.
–
Allow us to cut to the chase. You are one of the Guardian's most avid readers. We are proud that you turn to us so often for our independent, authoritative journalism.
We'd like to humbly suggest that as our work appears to bring some value to you, it is only fair to ask you to pay a modest something in return.
Our open journalism is supported by readers like you. We have no billionaire owner or shareholder – but this is a huge advantage: it means we have the freedom to challenge powerful, influential people and fearlessly chase the truth.
Your support will enhance this work, investing in journalism that's always free from commercial or political interference. Give just once from $1, or better yet, power us every month with a little more. Thank you.
Explore more on these topics