Mohammadi is the second Iranian woman to receive the Nobel Peace Prize, exactly 20 years after Shirin Ebadi was awarded the prize for her work to promote democracy and initiate legal reform under Islamic law in 2003. Mohammadi is the fourth Nobel Peace Prize laureate to be chosen while still incarcerated, joining the ranks of Aung San Suu Kyi and Ales Bialiatski.
According to the Nobel committee, Mohammadi has been arrested no less than 13 times. She has been convicted five times, sentenced to a total of 31 years in prison and 154 lashes. While she has been released on and off over the past four years, her work on behalf of women and her outspoken advocacy against the death penalty have made her a repeated target of the Islamist regime in Iran.
To this day, she remains behind bars in Iran's most notorious prison for political detainees, Evin, which is located in the hills of northern Tehran.
I have been studying women's rights, human rights and gender and sexual politics in Iran for more than two decades. I have had the opportunity to meet and work with Shirin Ebadi and dozens of women's rights activists in Iran throughout my time conducting fieldwork on Iran's sexual revolution. I have witnessed the bravery of Iranian women as they boldly agitated for change. Women's activism in Iran is not just a recent phenomenon – they have been at the forefront of calls for change in Iran for more than a century.
Activism after the Iranian revolution
Mohammadi began finding her activist roots as a student in the late 1980s and early 1990s at Imam Khomeini International University, where she wrote articles decrying the repression women in Iran faced. Following the revolution in 1979, the Islamist regime that took power under Ayatollah Ruhollah Khomeini issued mandatory veiling decrees and imposed harsh limitations on travel, child custody, inheritance and divorce, as it ushered in an era of harsh repression for women.
Mohammadi was born in Zanjan, Iran, but grew up just outside of Tehran in the suburb of Karaj. After graduating from high school, she moved to Qazvin, northwest of Tehran to attend university, where she studied physics and engineering. Upon her arrival, she quickly became an activist, co-founding a group called Tashakkol Daaneshjooei Roshangaraan – translated as Illuminating Student Group – where she wrote articles calling for accountability from the regime.
Her writings led to her arrest twice during her time as a college student. This marked the beginning of a decades-long passion for promoting human rights in Iran that landed her in jail repeatedly. In 2002, Mohammadi, along with Shirin Ebadi, founded the Defenders of Human Rights Center, whose mandate is to defend the rights of women, political prisoners and ethnic minorities in Iran.
When she was awarded the Sakharov Prize in 2018, for "defense of human rights and freedom of thought," Mohammadi called for ending the death penalty and injustices against women. She protested against the imprisonment and torture of political and civil rights activists, and she said she "will not be silent in the face of human rights violations."
In 2007, when Shirin Ebadi established the National Peace Council for peaceful resistance to the death penalty, harsh family laws and poor treatment of prisoners, Mohammadi was elected president of the 83-member body.
Echoing the call for change
Mohammadi follows a long line of women who have been at the forefront of calls for change in Iran, dating back to the era of the Persian Empire.
In 1906, a Constitutional Revolution – referred to as the Mashrouteh Revolution – took place. This was a movement that pressed for codification of laws and rights to protect the people of Iran when the country was under the threat of colonialism. Women were at the forefront to call for equal rights for all Iranians – including and especially equal rights for all genders.
Since the Iranian Revolution of 1979, women's activism has gotten louder and more bold. Thousands of protesters have spent the last four decades calling for accountability, equality and human rights under the Islamic Republic.
In 2009, women were central to the Green Movement that called for democracy and election transparency. The Green Movement was an expression of outrage at the alleged fraudulent re-election of conservative hardliner Mahmoud Ahmadinejad.
And while men and women marched alongside one another, it was women who led the way. Neda Aga Soltan, a 26-year-old student protester who was shot while standing peacefully in support of the protests on the streets of Tehran by a member of Iran's paramilitary forces, quickly became the face of the protests.
In 2022, women of all ages and religious, ethnic and socioeconomic backgrounds joined the protests when 22-year-old Mahsa Amini died in custody. Amini had traveled to Tehran from Kurdistan Province for a holiday with her brother. But as soon as she stepped off the train, Amini was arrested by the morality police. The protests, following her death in custody, came to be known the world over for their defining chant of "Zan, Zendigi, Azadi" – Women, Life, Freedom. Schoolgirls as young as 12 were standing up in public during these protests demanding accountability from the Islamist regime.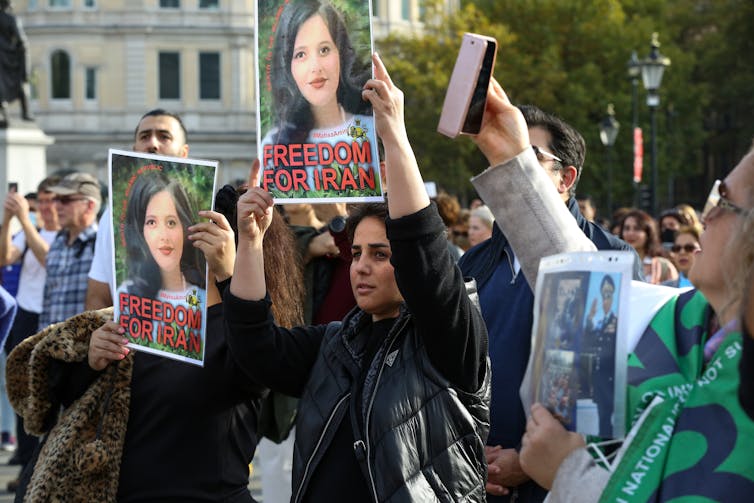 These protests were not an isolated incident of bravery. Rather, they were the result of decades of resistance movements led by women tired of facing oppression and inequality.
Sowing the seeds of dissent
The recognition by the Nobel committee of Mohammadi's work puts the global spotlight on the fight for women's rights in the Middle East.
Mohammadi's family, the Oslo-based award committee, and her colleagues at the Defenders of Human Rights Center have all articulated the significance of the prize, not just for Mohammadi, but for all Iranian women who continue to bravely resist the oppression of the Iranian regime.
In 2022, the World Economic Forum ranked Iran among the worst five countries in the world for women's economic opportunities and participation, health, educational attainment and political power.
It is unclear, though, whether Mohammadi knows about her win. She shared a message from prison on Oct. 4 through her family when she was told that she was under consideration as a finalist. She said that she will continue to strive for "democracy, freedom, and equality" and vowed to remain in Iran to continue her activism. "Standing alongside the brave mothers of Iran, I will continue to fight against the relentless discrimination, tyranny, and gender-based oppression by the oppressive religious government until the liberation of women," she said.
It is highly unlikely that Iranian women will give up the fight – even under threat of tear gas, arrest and years of detention or brutality.
–
–
Pardis Mahdavi does not work for, consult, own shares in or receive funding from any company or organization that would benefit from this article, and has disclosed no relevant affiliations beyond her academic appointment.
Partners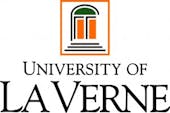 We believe in the free flow of information
Republish our articles for free, online or in print, under a Creative Commons license.
–
Want to write?
Write an article and join a growing community of more than 171,700 academics and researchers from 4,754 institutions.